Fourteen years after their debut EP and three albums later, making them household names and ushered a generation of indie kids onto the dancefloor, Digitalism still continues to produce a never-ending stream of electronic club hits. The last three years have even seen a much more focused work ethos by taking control of their career and starting their own label, Magnetism.
Release sat down with Jens "Jence" Moelle and Ismail "Isi" Tüfekci in their studio, squeezed into an old World War II bunker in Hamburg to discuss the ever-changing music industry, their signature sound and walking down the road to creative freedom by starting their own label.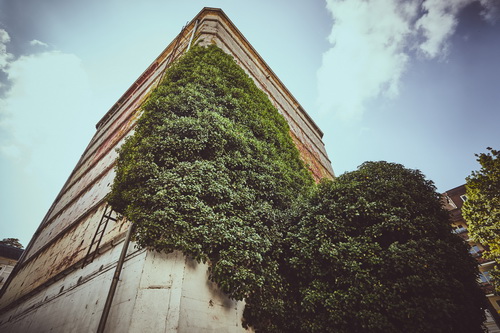 Bunker tour
The German duo currently has a stunning 420 000 followers on Facebook, but I'm sure there are Release readers who are not familiar with their music. Usually when you introduce bands and artists to your readers the easiest way to do it is to point out musical references. But Digitalism is one of those bands that can't be labelled, as they cross the limits between French electro house, German synthpop and indietronica.
It wouldn't do their sound justice to try to explain the complex web of distorted basslines, thumping rhythms and catchy synthlines; it's easier to just refer to the "French touch", a much popular strand of French dance music starting with the reinvention of the French scene in the nineties, when bands as Daft Punk, St Germain and Cassius married old disco loops to house beats and made something beautiful. It continued into the 2000:s where Digitalism were part of the new wave of bands taking the sound a bit further, together with Justice, Kavinsky and Phoenix, to mention a few, however with much more indie elements in their music.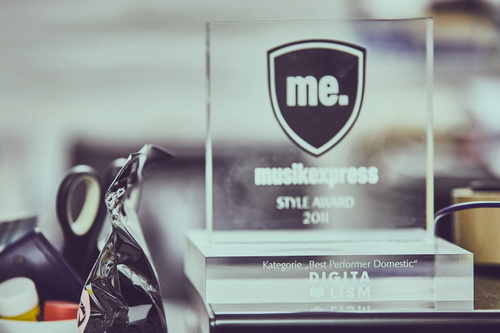 Founded in Hamburg in 2004, Digitalism arrived just at the right moment during the first wave of EDM in the US and the second wave of French touch. The duo gained quite a following in a short time after their debut album "Idealism", released on French house label Kitsuné Music in 2007, and they reached the major stages with their sophomore album "I Love You, Dude" in 2011, a vocally driven album with a much more accessible indietronic sound than their debut.
2016 saw the arrival of their latest album "Mirage", released on their recently started label Magnetism and maybe – or rather reluctantly – there will hopefully be a fourth album next year.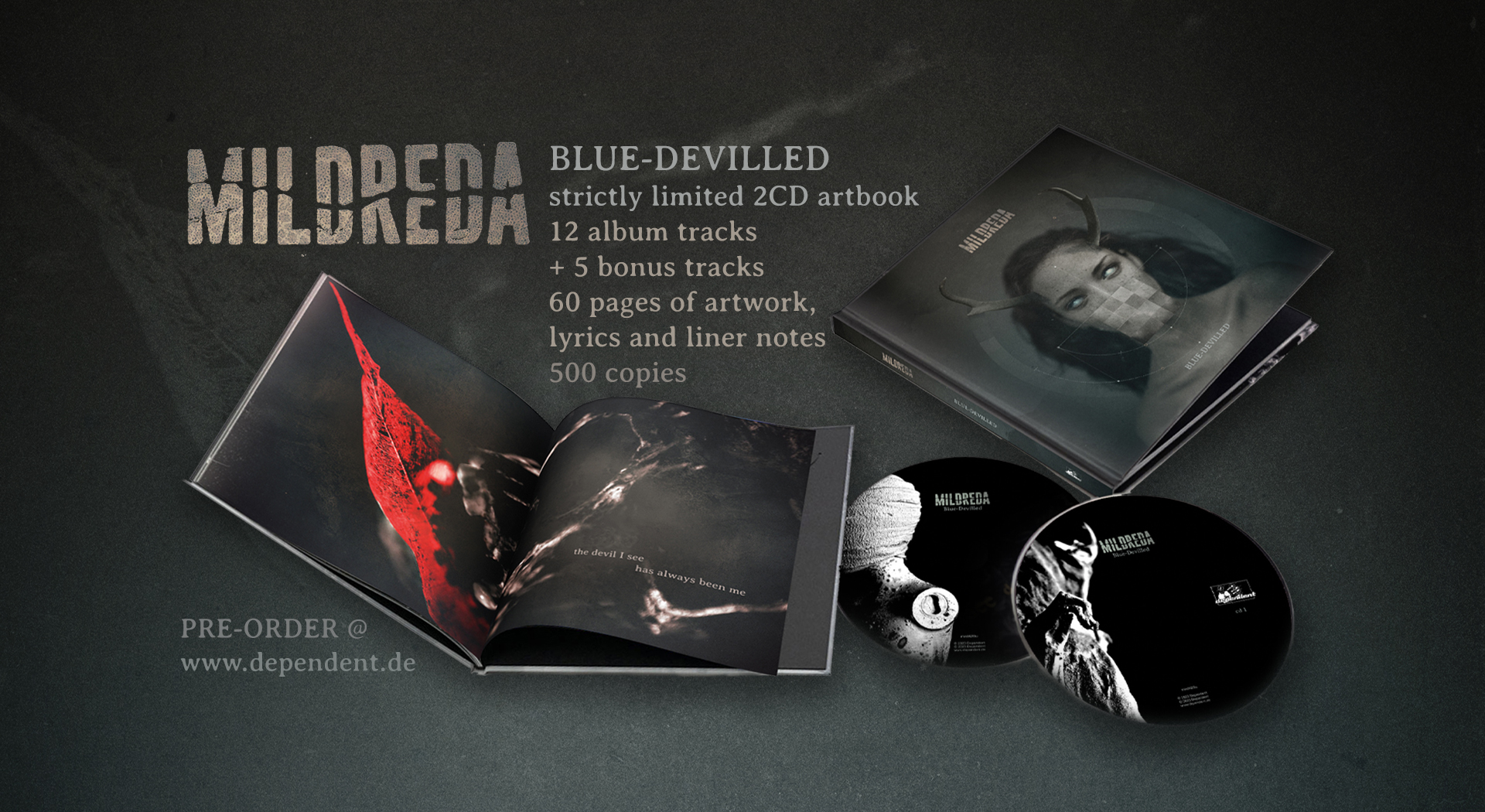 Jens and Ismail meet up outside the massive, windowless WWII bunker where they have resided since 2005. On the way up the stairs they tell us that they're about to leave their studio for a completely new and fresh studio – where they finally will have windows.
For a gear geek entering the magical room where Digitalism produced well-known hits as "Pogo" and "Blitz", the interview has to start with tech talk. The first fifteen minutes were a knob-twiddler's heaven, going through the Korg MS-20 (they even have a custom made version in white), EMS Synthi, Roland SH-101, a Sherman Filterbank and much more gear pieces cheering up a collector's heart.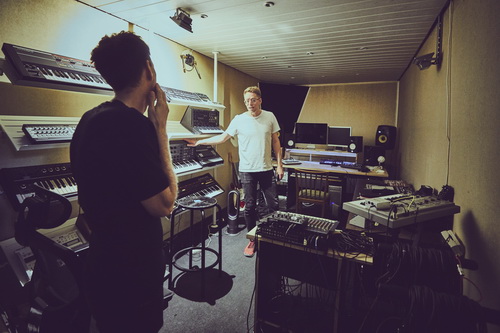 Tech talk for gear geeks
Just to start with; I dug in the archives and found a hilarious photo from the beginning of your career where you have red shirts and black ties, a very Kraftwerkish way of aesthetic. Was that the band aesthetic at the time? And how important is it to have a band aesthetic for you?
Jens: Oh, not that photo!
You have to have some kind of image, otherwise people don't get what you are about. It can be subtle but I really think it should be in everything you do, like artworks and music. It's about how you come across as a band, because it is about image and reputation and what you represent. It's still important to us even though we look casual at times – in a lot of situations actually (laugh).
The Kraftwerk thing back then was more about being German, and we were on French label Kitsuné. It was definitely a good contrast to the French house school but although we really like Kraftwerk we have never been that much influenced by them. It's quite minimal if you ask me and we're not so much into minimal music. Sure, we got all their records but it's not like "Oh, after we listened to Kraftwerk we started Digitalism", haha. I think we're quite different musically.
Ismail: What is really interesting is that Daft Punk were very much influenced by Kraftwerk's "Man Machine" and that stuff.
It's always good to have some references and to look at history, and make decisions about what fits in your world and not. But this is true for many things; time changes even music-wise.
Jens: But you stand for something and people can rely on it, that's really important. I remember when I was really young and my dad that usually had a beard one day shaved it off and I was like "I don't know this guy" (laugh). It is important to have things that people can rely on, that's why they follow you.
You have an amazing collection of synthesizers. Everyone has their favorite gear piece I guess. Tell me a bit about yours.
Jens: And we have more in our warehouse. I'd say SH-101 because I love its simplicity. Even when I produce on the laptop and you have all these fancy plugins I love to do things from scratch, like a new patch for instance. The simpler for me, the better – it's just really balzy.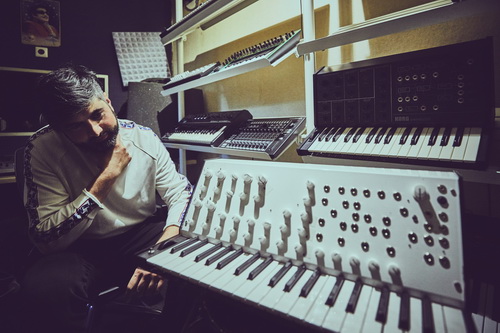 Ismail: Mine is the Sherman Filterbank because you can do unexpected things with it, it really lives its own life and you have to be very careful when you twist the knobs, haha. But it's very helpful on the production side, to create parts of our signature sound.
Do you have gear that you would never ever consider to take on tour, because it's your favorite piece of equipment for example?
Jens: Of course, for example the EMS but a lot of this stuff is never on tour. The Korg MS-20 is always with us though, that's the other one I really love. The Teisco is never with us, it's too big and heavy. But we have loads of stuff in storage as well, some of our tour gear look like absolute shit (laugh).
Be honest, has it ever happened that you took gear on stage just because it looks cool?
Both: Yes! Of course, hahaha!
Ismail: On the "I Love You, Dude" tour we used much gear on stage just to have some specific sounds.
Jens: We used to bring the Roland SH-2 and initially we brought the MS-20:s; I mean, they look really cool (laugh), but they also do a really good job. We have three of those as well, but Air borrowed two and have them at the moment.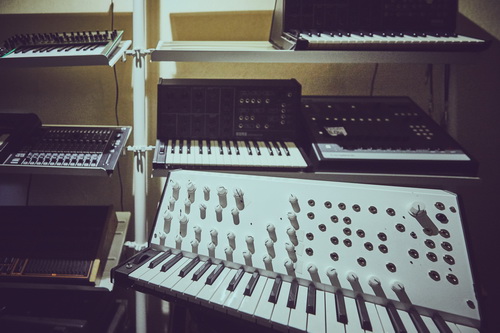 And you never intend to do one of these Tangerine Dream shows with massive modular systems all over the stage?
Ismail: What we're really proud of is the special setup we created with our lighting guy where we use CDJ as an instrument as well because you can do loops and cuts, you can do live elements since there are sampler buttons on it – it's a kind of instrument too. What we have focused on lately is what we can do with our live stage design since we previously used some pre-recorded stuff, not anything unexpected. But today we have much more freedom – and of course we love it!
We also talked a lot about how we can use the setup together with the lights and had this plan to use lights rather than visuals, and came up with this idea of a small pyramid, a 3D pyramid we found in China (laugh) that is 6×4 meters, which we're very proud of. It has been kind of an adventure to figure out how to bring our live energy into the setup we have on stage.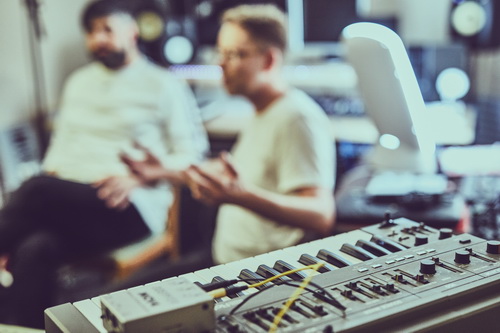 Jens: What counts for us is that we can play and use the gear rather than standing with a manual like "Oh, which knob is it know?", and that's why we don't fancy big modular synthesizers for example. It sounds like a cool idea, but you have to do everything manually if you want to change the sound. The MS-20 not only look cool, we also know exactly how to use it and can play it blindfolded, and we can bang on it and it's still fine. For us it's important to be able to perform on stage and not have to worry about small buttons and stuff, it's just a waste of time.
The present and the future
It's been a rather hectic year for you already. How is the general feeling in Digitalism at the moment?
Jens: It actually doesn't feel that bad at all, we've had busier years. We have been on a US tour, in March and April, and since then we have mostly done one-offs and festivals but no big pan-European tour but that will probably come up at some point I guess. So, we've had a bit more time to stay in the studio than three years ago for example.
But it has also been necessary since we started our own label last year and that means a lot of stuff to sort out – and of course we have the move to the new studio which takes time.
And you will release "Voll Beat" on Sept. 13th meaning that yet another EP will be accomplished. Will there be a new EP out before the end of the year? Or is it time to rest?
Ismail: No, we will definitely try to release another EP before the year is over. And we're going on tour again in November, having a small tour block in the States, Mexico and Canada before we arrive at home again and will head to Berlin to play an amazing party at Rosi's which, I'm sad to say, will close down.
Jens: It might be us who close it down, haha.
Ismail: But this is straight after the tour in America and I wonder how it will be with the jetlag (laugh). But after that we're having three or four weeks off and will do some small things in the studio before Christmas.
Jens: It's only September, come on!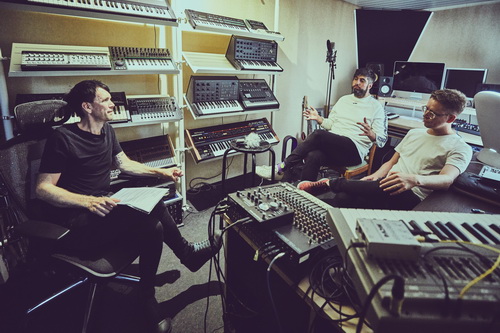 Ismail: We also have to think about what we're going to do next year. Since October last year we have released three EP:s and plan a fourth, and everything we wanted to try out have worked out – starting our own label, release our own records, not listening to anybody and do what we want with our freedom.
Usually, when you do something it's really bothering, like "Thanks for giving us the stuff but we need three or four months to release it", and we got sick of all that waiting and all the plans that constantly change, especially things as pitching a release – we're not really that kind of guys.
For us it's simple; when a track is finished it's finished and we want to release it. That's the good thing about having your own label, to have the freedom to do what you want and focus on yourself. For the future we want to sign some artists to it of course.
Jens: To be honest, we don't really have structures for other people yet, not even for ourselves, but the label is there. And it is difficult; you need to learn everything and need to do more than just release music; you need to get distribution deals, PR if needed and all that other stuff to think about – but at the same time it's fun!
With our release schedule we have releases every sixth to eighth week, and then you have to promote them and then there's touring, but we have lots of things in the pipeline as well. Even if we go on tour now we can still release a lot of music which get us back to your question about releasing something more this year – it won't be a problem at all.
To me it sounds just like you're going in the DIY direction where you do everything yourself. You're not afraid that it will take much time from what you really want to do and that you'll end up as businessmen in music rather than musicians?
Jens: Actually no, it's still creative enough. OK, you need to learn a bit about business but everybody should know something about finances and economy anyway, it should be part of elementary school.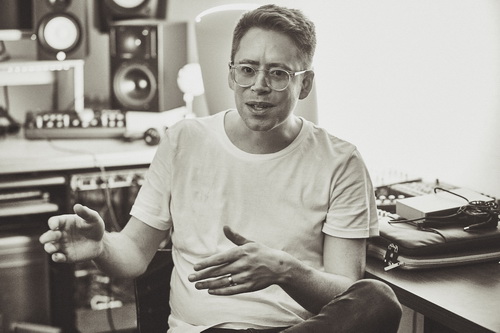 The point with having your own label is that you can do much more. You don't have to get permissions about artwork, you're not dependent on other people. If you want to you can just draw something and use it as a cover, make some music and come up with your own campaign on how you want to promote it – you can go completely crazy and creative. Everything is much more immediate. In the old industry, when you had something ready, they need a year before it could be released and that's just bullshit.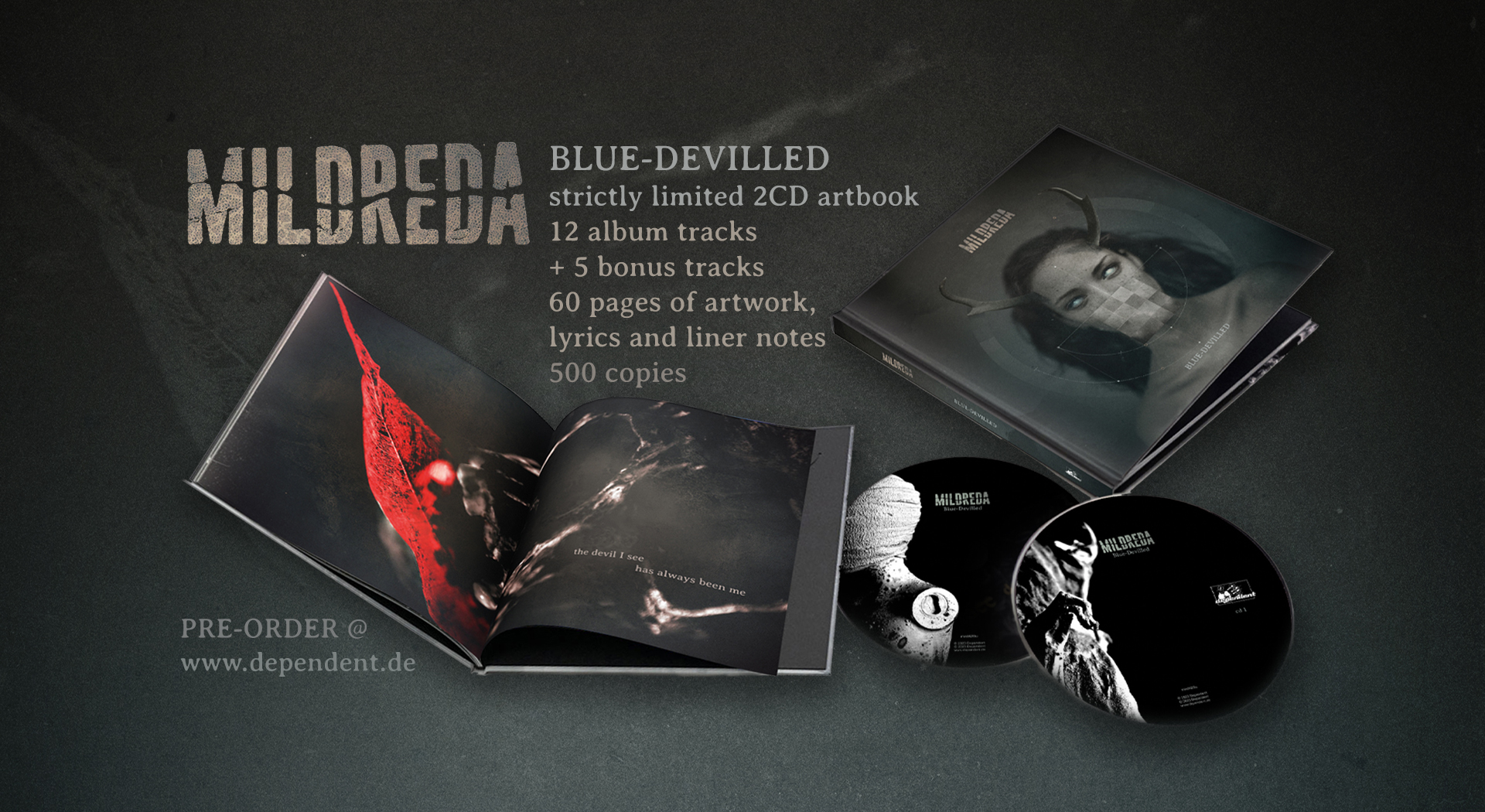 Rooted in the French electro house school
In the early nineties, French music was something of a joke; an easy punchline for music critics across the world, especially British music journalists who saw British music as something superior to the French music scene.
However, in the mid-nineties French DJ:s added their distinctive "je ne sais quoi" to house music, and the British journalist Martin James coined the term "French touch" in a 1996 Melody Maker column, for the distinctive spin that French producers and DJ:s put on the genre – identifiable characteristics including disco samples, robotic vocals and heavy filter and phaser effects. Stardust's 1998 earworm "Music Sounds Better With You", co-produced by Thomas Bangalter of Daft Punk, is a good example of what we're talking about here.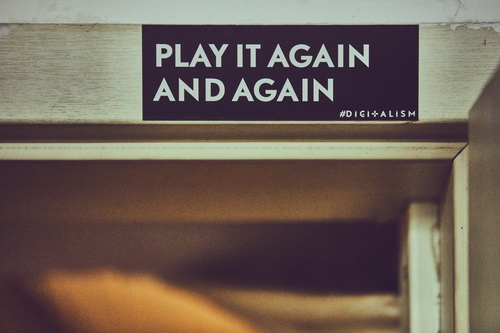 For that reason the label Ed Banger was formed, bringing together the "crème de la crème" of the indie French electronic scene at the time – Mr Oizo, Justice and SebastiAn. Together, they perpetrated a sound inherited from the unique house music their predecessors tried their hands at, yet adding progressively more and more "cheesy" disco into their musical recipes.
Spanning indietronica and electronic pop fused into the French touch, Digitalism caught the attention by their French alikes at Kitsuné Music early, opening up for many hilarious misunderstandings both when playing home turf in Germany and in interviews with French radio.
When you read something about Digitalism today it very often introduces you as "the pioneering band on the electro house scene". Do you see yourselves as pioneers, or at least local legends in Hamburg?
Ismail: Ah, that's a good question! What is really interesting with Hamburg is that we have quite many big German artists here; in German hip hop, commercial house music, successful trance acts, and the indie scene but nobody really talks to each other. There's too much envy going around unfortunately and you don't really need that. It's much better to improve the scene together than working against each other. Hamburg could be a much bigger music city than other cities, and should be proud of what's happening here but it's not, because of this envy. People are too cool to realise it.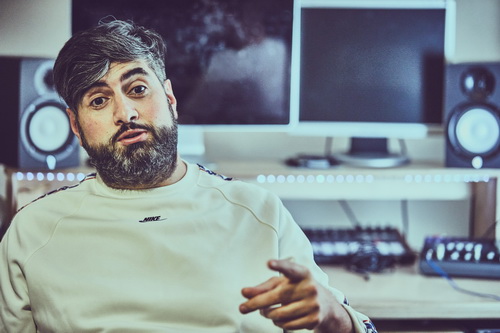 What people should think is that every success is a success for you as well. Let's say that one scene gets much attention and people start to listen to it, just like it was with the EDM scene. After a while people will find other bands with a similar sound but on other scenes and they'll start to listen to them as well. Those "similar bands" will also get booked even though they can't compete with the original bands or scenes. There's always one band getting most of the attention but the rest will get a bit of attention if people just help each other out, and you should live with that and be proud of it.
But I wouldn't say that we're Hamburg pioneers. We can tell lots of stories about the past and have a lot of experience of working as musicians, but that's pretty much it.
Jens: There were many people here before us as well and there are still many people who don't know us either (laugh).
I was introduced to Digitalism when you released the "Idealistic" EP in 2004, just because the record store owner recommended it when I bought a Simian Mobile Disco EP – that's fourteen years ago. How would you say that Digitalism has changed since then, over three albums and a lot of singles and EP:s?
Jens: We started making music to be able to play it as a DJ set. In the beginning we tried out different things at clubs, people got interested and then we got signed, but at that point, when we got signed by Virgin [France], we had basically everything ready and were half-way through the album ["Idealism"]. But after we got signed everything happened kind of quickly since we started to play more live.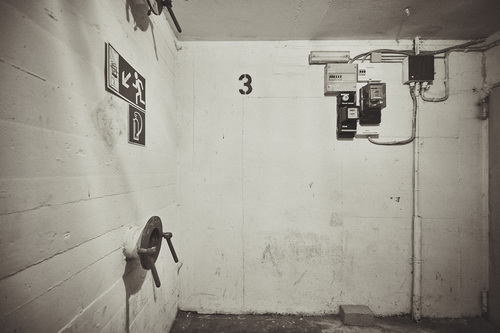 When the second album was released people had some expectations of course, and we didn't want to do the same kind of album again; we had learned much more about production and songwriting at that point. The second album was a bit more developed, especially more song-based.
For the third album we wanted to go back to where we started and that's why the third album is so long since we didn't edit it at all, we just put everything on there whether it fitted in or not. Some songs are over eight minutes, far too long (laugh), but we just felt like "here you go". They're good for DJ sets.
It went in waves [over three albums] since we got more experienced, we used other gear although we use old stuff at times, but we also wanted to try out new techniques. It would be a bit silly if any band would still record in the same way they did in the fifties when there are new things you can do and new gear to use.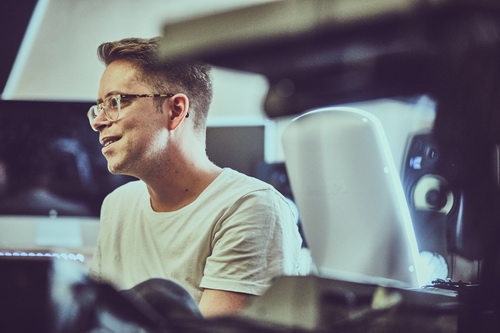 The kind of music you do originate in what is called the French touch or the French electro house school and its specific knob-twiddling sound with bits and pieces of, for example, Daft Punk and Justice, and you were among the first band on that scene as well. What sparked your interest in the French electronic scene, in particular the way you combine it with a German electronic sound?
Jens: We love synthpop and post-punk, that's some of the best music there is! And we were born in the eighties when it was at its peak.
I grew up with the Daft Punk records and the stuff they released on their label. Me and Isi met in a record store where we sold those records, loved what we heard and played them all the time and always wanted to do something like that. It's fascinating and very simple music; there are no beginnings or ends, it's usually loops and that's what make the tracks really interesting – it's eternal, just like a coda [outro] of a song.
When we finally started to make music on our own that's what we went for, but with influences from other stuff like eurodance and trance that we grew up with – that kind of simplistic but melodic stuff. That fascinated us because it wasn't the usual stuff, not the same hundred records released every week, and it was something completely new. And we wanted to do stand-out stuff and be special – and then we just got stuck with it (laugh).
The other thing is that we always try to combine everything, especially put in the eighties' indie elements, but sometimes it's not easy since it makes promotion more difficult. It's not always clear, "Is this going to be an indie song for radio or is it going to be techno", and people are unsure – but that's us.
But did you plan to have vocals from the beginning? You alternate much between songs made for DJ sets and songs with Jens' vocals, and musically it expresses Digitalism differently with these different types of songs.
Ismail: Me and Jens are music lovers and when we did our first album we already had quite many indie elements on there, and we became the band you couldn't put in any category because we're an "überraschung" (laugh), kind of a surprise. But it wasn't like we planned it, we just felt for it, and for us it was also really important to prove to ourselves like "Hey, we can do proper songs with vocals".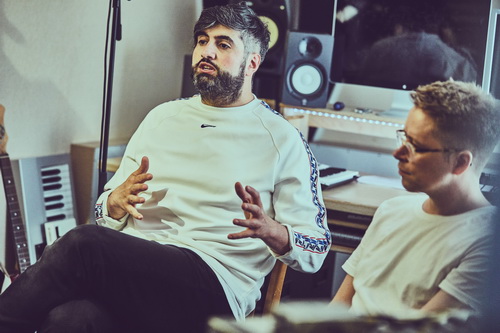 As Jens said, we learned from the first album and didn't want to repeat ourselves because if you do it people would nag you about it and say "You did the same thing on the first album and we like to hear new adventures".
Jens: We definitely have a signature in our music, and you can tell if it's Digitalism or not.
Ismail: If you look at the first album with the "I Want I Want" or the "Anything New" kind of indietronica versus French elements, or "Pogo", with its warm bassline which became a huge Internet hit; we took that sound and said "Let's do something different on the second album and in a different way but in the Digitalism world and with our signature sound". On the third album it was like "Let's make a mix of the first and second album" but it didn't happen by purpose, rather it was life that changed.
Jens moved to London for two years and we had to produce music in a different way; we were used to produce in the same room. Instead both of us made small pieces of music and then I went to London – and we hadn't done it like that before – and in three days we had a new song. Usually it takes a while before we finish something but this was pretty quick and efficient. And that's how the third album came to be.
When did you start to understand that you probably could make this into a music career? It wasn't probably the first thing you thought about when you released your first EP in 2004.
Jens: Haha, I remember I ended my university studies because we were busy with music and I preferred to do it, but I don't really remember – was it 2006? [turning to Isi].
Ismail: I was a trainee in 2002 and finished it in 2004; but I can't really remember.
Jens: When we got really busy with this we just did it but we never had a master plan and we're still doing it. I wouldn't know what to do otherwise (laugh). But it's still fun and we're still here!
Some bands become really massive quickly and a few years later it is "Who was that again?", so we're really lucky to be where we are.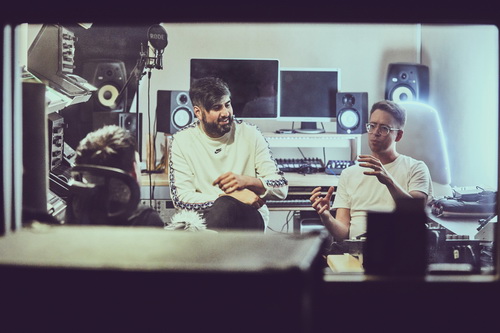 The electronic scene in Germany is quite competitive considering how many bands that release singles, EP:s and albums every year. How difficult was it to get through the crowd of bands and get airtime, particularily in Germany?
Ismail: You know what the best way is to have a breakthrough for a German artist? Have a breakthrough from abroad and it will work out much easier (laugh). Everything happened at the right time, we had a lot of luck and a massive support from France and Kitsuné. That was how it happened, and it made it much easier to get through in Germany.
Jens: From the beginning they didn't understand who we were and what we did, they saw as an import. Some people even spoke French to us! We went to Rostock to do a DJ set and they were speaking French to us!
Ismail: People made quite an effort and got us someone speaking French just to help us to understand. They picked us up in a car, drove to the club and had this guy speaking French to us and we were like "Hey, we can do this in German" and they looked surprised. And that wasn't the only time it happened; in France they actually thought we were French and there's a lot of fun stories to tell about hilarious happenings like going for a radio interview with no translator, many fun things (laugh). It was quite funny but again, our sound was French from the beginning.
Jens: The label was French – and the major label was French as well.
In the beginning people didn't know us here so it was easier to play abroad, and it took a while before people started to like us in Germany, they needed to warm up.
Again, the problem is that there is a lot of envy in Germany for some reason. We've noticed that in other countries they're more supportive, they're more proud of their projects and artists and if someone succeeds and play the big stages there are lots of coverage. It has started to change here but if you go back just ten years ago it was a lot of envy.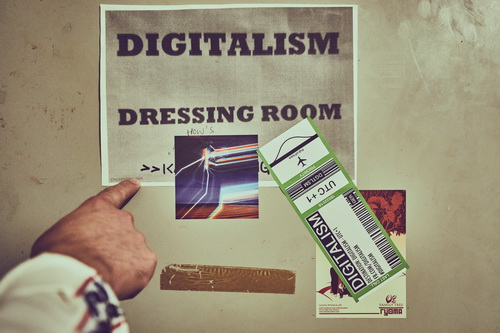 Ismail: Let's take an example; we don't need to mention the name of the newspaper but we played Lollapalooza Chicago in front of 30-40 000 people and there was this newspaper from Axel Springer Verlag and they reported about Lady Gaga and how cool she thought it was to play the festival – an American artist playing in America – but didn't even care that there was a German band there at all. Nothing about being proud of your country and support the bands; it shouldn't matter with genre it is, they should show some pride in the fact that a German band play the festival – it's just ignorant.
The problem with Germany is that even if we've had great electronic artists, jazz artists or even classical artist that have been really big for a long time playing major stages and in front of huge crowds, nobody have talked about or supported it. We realised this after a while.
Jens: While in France they hype each other! Here I think it's rooted in German tradition that if someone sticks out a bit, is a bit different it's like "Oh, it's going well for them", then everyone is a bit suspicious. If you fit to the norm it's OK, then people won't roll their eyes on you. Luckily it's changing.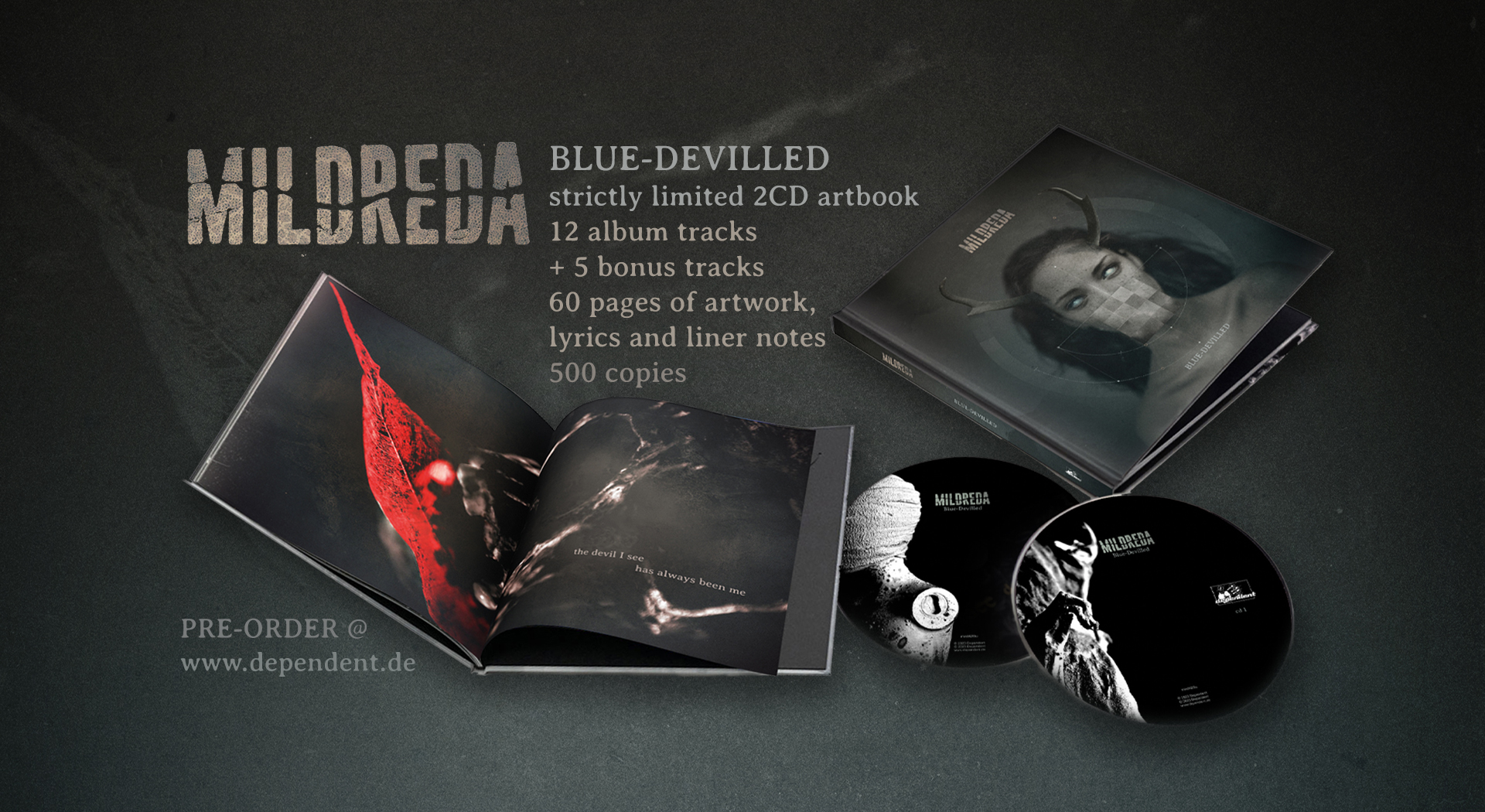 Building a fanbase with more frequent releases
Music journalists often lament the death of the physical album at the hands of music streaming services. Why bother to buy a CD, a vinyl record, or even a full-length digital download when songs can be selected one-by-one, or curated by a service like Apple Radio, often free of charge?
Yet musicians from all corners of the industry continue to create albums. To many music artists and bands, making an album has always been the epitome of their art. This group of songs was a statement to their voice and current state of mind, not to mention a reflection of their social and physical environment. It was thought to be the highest form of recorded experience the artist could offer. Above all, they are artistic statements, and build a body of work that artists can not only be proud of, but build tours around.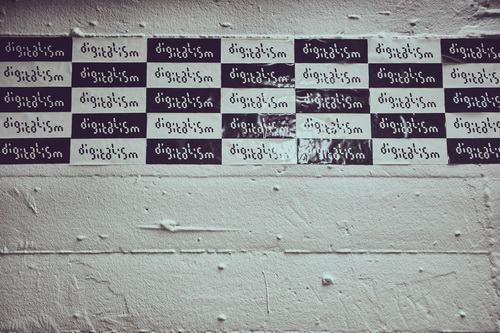 However, we live in a singles world today. No longer does anyone consistently sit down for forty or fifty consecutive minutes to listen to an album from front to back like they used to. In our portable music society today where streaming music from Spotify or Apple Music is the king, there's no reason to be tied to the music playback system or to listen to songs that we don't care to listen to. If that's the case, why should an artist even bother to spend the months it takes to create an album?
Although Jens and Ismail have put a lot of thought on how to release their music in the future and have their minds set on more frequent releases of songs rather than album releases, they also point out that albums have a value rooted in how the promotional part of the industry works out. The overall problem is however connected to how people listen to music – or rather not listen to anything else than their own playlists.
You started in a period where the music industry was in this huge transition and many things changed. Illegal file-sharing – Napster, Kazaa and Gnutella – was at its peak, there were no streaming sites yet such as Spotify or SoundCloud, social media such as Facebook and Instagram which today are used for promotion didn't exist. How have you experienced this transition as a band?
Jens: I honestly think we didn't realise how things were changing until a few years after it started and then we all of a sudden felt like "Oh, shit! What happened out there? Why are things not the same anymore?".
When we started we were probably one of the last ones to have major label support. They had many ideas and worked a lot with product management, and the team was the same team that signed Daft Punk, Air and Phoenix – they had been working together for years. But after a while the first guys left, others were laid off and it all fell apart.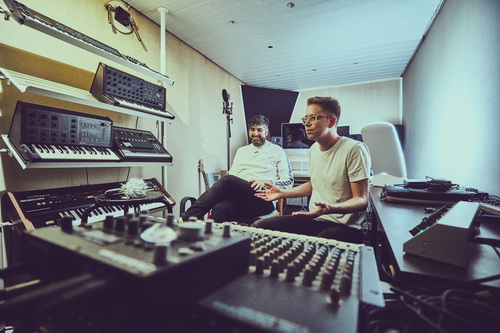 But in the beginning it was quite interesting with this MySpace thing because we felt that we were part of a really small worldwide club where you could send direct messages to, for instance, Busy P [French electro house artist] or someone from Japan. It was really cool how you could be in touch with each other that way and place your music on there.
Old MySpace was really brilliant in that respect but then it got absolutely bloated and overloaded with shit. It was so slow; it was slow in the beginning as well but it got much worse when Justin Timberlake took over, hehe, and it all went down. But it was really cool in the beginning because you had a place for your music, you could change your top friends and you could change the whole look of it; that was really cool when you had a band. And then Facebook and all the other stuff came about, and of course Spotify.
And Spotify is interesting; even when we released our second album [in 2011] we didn't think about Spotify, it was just a few years ago we started to deal with it.
But is it still worth trying to release albums? Do people still listen to albums, especially club-oriented albums?
Ismail: If you release an album today nobody will talk about the album after four months. We're living in a time where people still appreciate what you do, but they don't one or two years later; after four months they want something new.
Of course we talked a lot about this when we started our label, like "Hey, do you know what? Let's produce a lot of music and pick those tracks for a release that we really like", and that's what we basically do. Instead of releasing five tracks a month, we spread them out in time and see how they grow – and people won't forget you, especially not your fans. That was the reason why we started to release new tracks with a few weeks in between and then have break and think about our strategy.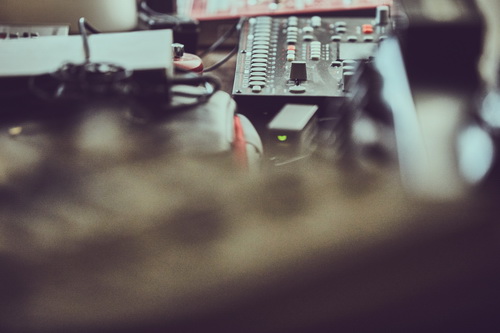 Most of these ideas came from me and Jens and our team, and we worked really hard to make this come true. We're even thinking on how we want to release an album next year because the album format is not properly dead and buried but it's not timeless anymore – it's there and then it's suddenly away. That means that as an artist you have new homework to do; you have your fans and you need to present them something new and improve yourself. But the good thing with this is that me and Jens have many good ideas on how to do it.
That's my experience as well. You release a few single songs, put them together on EP:s and in the end the EP:s are compiled into some kind of compilation album.
Jens: But we wanted to do it the other way around. We had the EP:s in the pipeline already and then we pre-release half of an EP and you get the rest when it's released. But we never wanted to it in the EDM style, "Here's a single", because we still want to bundle stuff and give it a theme.
What we realised when we did our research on how to release tracks was that although people don't care much about albums anymore you only get big coverage by the media when you release an album, people don't write about you otherwise, like "Oh, a new track". No one will give you three pages on that.
On the other hand I get it, there's not so much to write about! Of course it's easier to write about a ten-track album, on how it was done, how you feel and that stuff, but an album is basically all watered-down. Maybe there are three good tracks and the rest you don't need, but it's a press thing as well that you need to consider since they're stuck in reviewing albums and EP:s.
Everyone just points out the opportunities with the digitization of music but can you see something brought into play by this massive technological transition that made it a bit more difficult?
Jens: Yes, there are! The problem I see is that if something is to individualised it's really difficult to get more than one or two people to like the same thing. They are of course entitled to have their own opinion, but there's not one thing that unite them anymore. Instead of listening to the same radio station playing a band and think "Cool! Let's go to their show next week" they don't know about it because they do their own playlists, their own radio, they don't even listen to their friends stuff. There's not much of a common ground anymore.
It also means that you can't find a crowd of people that all like the same thing. Maybe except for Drake, haha. It's a cool development but it has its downsides as well. Wouldn't it be good to have something to do together?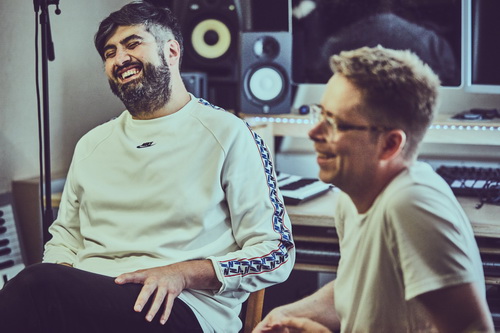 Ismail: The most important thing that is missing is the bridges between music genres. Genres today are much more isolated compared to when we started. Back then there was an indie scene, we had an electronic scene, the festival lineups were interesting and you had both bands and DJ:s there. Today festivals don't take any risks at all, everything is separated and techno DJ:s only play techno festivals for instance. Of course DJ:s play major festivals but it's different from how it used to be. We have much more isolation of genres.
I remember when me and Jens played a reggae festival in France and we really didn't understand that world but when we played everybody freaked out, it worked out! This is missing today, it's much more separated in genres and niche festivals.
Jens: The big unity is missing and the responsibility for finding music is being passed down from filters as record labels, records stores and radio stations to you – they don't do it anymore, you can do it yourself. But in this way I think you lose the ability to listen to other things because everybody listens to what they like based on their own lists and isolate themselves from anything else. Basically, you don't listen, you just make lists and blast them out and I think that's a danger when no one listens to things anymore. It's all about micro taste.
David Byrne [e.g. in Talking Heads] wrote a book about how to start a scene. When Talking Heads started they went to other countries either to watch friends perform or to play themselves, and they always did this to create a sound together, to be one with the scene.
Ismail: For example, when we went out on a weekend it was a way to come together, but now you don't need to go out because you can have your own party's, do your DJ sets at home, watch a concert online together.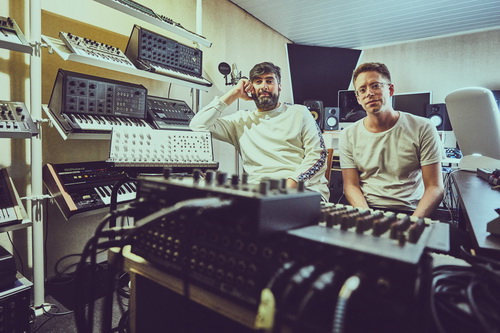 Jens: You just stream it! Back then – it sounds stupid and I don't want to sound nostalgic – we had to go to the clubs to listen to what new music the DJ was playing because there was no other way to find out.
There are so many opportunities out there but what do you do with all this freedom? Is it really good? Apple tried out something with Beats 1, something that united people worldwide where you could exchange music.
Ismail: There are of course many good things as well as Boiler Room TV, not all is negative, but we're living in a strange time for artists. For instance, we have 12% more people going to concerts but forty to fifty more bands on stage every week compared to twenty before the change. It means that it gets much tougher to get some attention today.
Jens: But I don't really want to sound like I'm complaining, people always complain. To be honest, does anyone still need to learn how to ride a horse when you can drive a car? It's just how things are today and it's not about if it's better or worse, it's just different and you have to deal with it (laugh).
To sum up; I guess, or let's say I have a hunch, that the Zdar club night at The Golden Pudel is a release party for the new EP? Will you do a DJ set or is it a liveshow?
Ismail: Yes it is! But we actually don't know yet about the show since we don't know what we could fit in at the Pudel, it's a really small club.
Jens: We can basically do whatever we want, and it is around the corner, so let's see what we bring with us. The Pudel is a good platform for trying out new things. You should come down.
Photos for Release by: Julia Schwendner