Julian Brandt has a prolific musical past as a solo artist and in pop bands like Bobby and Lustans Lakejer and Marina Schiptjenko hardly needs an introduction as her contribution to the synthpop scene has been evident since the early eighties. As Julian & Marina the two have created lush electropop with bossanova influences for almost ten years now. We had a brief chat with Julian in connection to their new album "For Beautiful People Only" about their sound, a new Lustans Lakejer album and a possible Bobby reunion.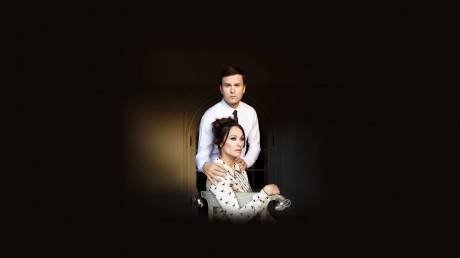 What are your ambitions with Julian & Marina?
- We have high ambitions musically. The songs and sounds should be timeless. It's important to have a coherent sound frame and production and we have used the same sound sources for all ten songs on the new album.
- Lyrically the theme is closely linked to the French riviera as I spend all my summers there. Marina is in charge of our image and style and the album cover, for instance, is her doing. It will stand the the test of time for sure.
The duo doesn't have a record deal, something that's pretty common these days.
- We feel the new album is really strong, but without a label it's hard to reach a potential audience. We hope people will find it anyway and appreciate what we do.
How does the new album differ from your earlier material?
- The last record "Absence & Distance" ended up a little scattered in terms of sound and songs. "For Beautiful People Only" is more held together and solid.
Any live plans?
- No!
Are you currently involved in any other projects? Solo? Bobby reunion…?
- I am already working on new songs for a brand new project and I'm playing bass for Lustans Lakajer where a new album is in the making. Bobby… Well, me and Torben, also in Bobby, always plan for a comeback when we are drinking.