Twice a Man, our friends from Release's hometown Gothenburg, are preparing their new album. "Presence" will be released sometime in the fall (release date tba) and the track excerpts we can hear in the teaser "Transmission #1″ sound very promising, in classic Twice a Man style. Listen below.
Or as Twice a Man themselves out it: "A collection of traditional synthpop songs in predominantly minor scales".
Twice a Man appears in the electronic music documentary Ström Åt Folket, on SVT. It's on SVT Play (stream).
Twice a Man recently went on a "Warm Wave" tour with Keluar, Volkova, Red Mecca and a couple of others. These artists and the Gothenburg organisers are gathered in the pic below.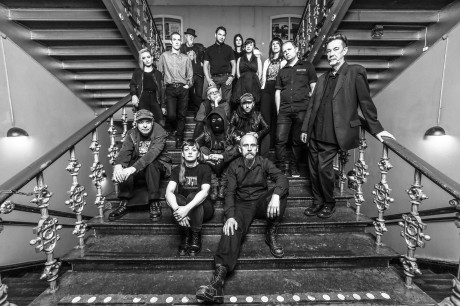 Sändning #1 [black] from Ad Inexplorata on Vimeo.