"What we call 'sky' could be a hall of mirrors. What we call 'moon' could not be a real body. A new universe is emerging, showing the need for a new human mind". The Italian astrophysicist Giuliana Conforto conclude that the moon is merely a hologram of the Earth, possibly an alien construct, and is the inspiration behind the title of the new album by long-lived Italians Kirlian Camera. Six years after their latest album release, they are back with the grandiose electropop release of "Hologram Moon", involving collaborative work with Covenant singer Eskil Simonsson.
In Jimi Nilsson's Release interview with Elena Alice Fossi and founding member Angelo Bergamini we learn about the ideas behind the band, collaborations, how to be considered non-Italians on the Italian alternative scene and being a survivor in a music industry fraught with digital disruption.
Futuristic drama and Covenant collaboration
You have just released a new album, "Hologram Moon", almost six years after your last album "Black Summer Choirs". Save for some single releases, what has happened with Kirlian Camera during this long period of silence?
Elena Alice Fossi (EAF): First of all, we had to reflect a moment. We experienced a period that was practically over. We felt that we had to put attention to our electronic alien system again after some slightly electro-rock oriented chapters. I missed the "world of technology" too much as that always has been, and keeps on being, my own world – the world I loved so much when I was a child and fell deeply in love with in Kirlian Camera. I don't mean sheer and bare technology, though. I mean that romantic "Maschinenwelt" we feel that we are unavoidably linked to; it's a romantic attitude after all.
Maybe we're now trying to develop the scene once called "new wave" or "synthpop", as far as we are concerned. We realized that such a feeling had to turn into something new, keeping that "romantic touch". And why not? We were free to add our absolute identity, our own style to that mix. So, in between [since the last album], we created the new album of my SPECTRA*Paris project, a work that is deeply influenced by vintage electronics, robot toys and cyber-nostalgia. Well, after ending the recording sessions for the SPECTRA*Paris album, we clearly felt that Kirlian Camera had to write the dramatic and futuristic part of our inner scenery, and we started writing music again with crazy passion, having that burning feeling inside.
It must also be said that we got acquainted with much research and many theories regarding strange "extra-music" subjects during this period of silence. OK, Angelo for sure wasn't a beginner when it comes to "esoteric worlds", but I think we needed to put our alien identities into clearer focus. Time flew away and now we're here with a project we're hugely proud of, feeling joy as soon as we are listening to our new musical stories!
These years have in fact been immense as far as our lives are concerned, which is the reason why we are here to talk to listeners by communicating in understandable ways. Finally we are immersed into our own beloved, space-related and electronic pop music, although the word "pop" sounds a bit excessive to our ears, after all!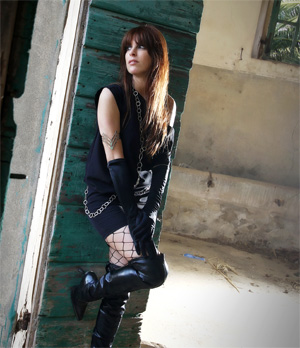 The album was preceded by the release of the single "Sky Collapse" in which you collaborate with Covenant's Eskil Simonsson, who is also involved in another album track, "Polar-IHS". Tell us more about this collaboration and if you plan for similar co-productions in the future.
EAF: We met a couple times here and there, but it was in Magdeburg that we had our first musical collaboration on the occasion of a "Benefiz for Kids" charity event, where I played as my solo project. Together with Eskil we decided to make a duet on a Covenant song and one of Kirlian Camera plus a brand new unreleased track which was the "Sky Collapse" embryo. It was Angelo who made me more acquainted with the music of Covenant and had the idea of a collaboration, as he at the time started adding some rhythm to a new song which sounded particularly good for such a cooperation, and I added music and lyrics. Then we sent Eskil a rough demo.
I think he became enthusiastic so we started composing further material. After that, Eskil sent us the instrumental to the song we later titled "Polar-IHS" – we totally loved it! We think that the adventure with Covenant was a natural step. Both bands show deep love for electronics, pop and drama! I think we will be appearing on stage together again, and we also have an idea about further material to be elaborated on together. No, our collaborations ain't over, for sure!
Bands with as long artist history as Kirlian Camera often point out the importance of re-inventing their own creativity to be able to produce new songs. Kirlian Camera has been on the darkwave/electronic music scene way past 35 years. What drives your creativity? What does your creative process look like?
EAF: We couldn't stop creating music, writing or exploring. Music creation was not a teenage dream, it has never been. It is a desperate way to communicate to this world, despite our DNA. The more we get to know this world, the more we realize we must find a way to express ourselves and others like us, wherever you are located. We must find a way! Today we are here, trying to communicate without lies in between. And we love it. We will never deny our DNA!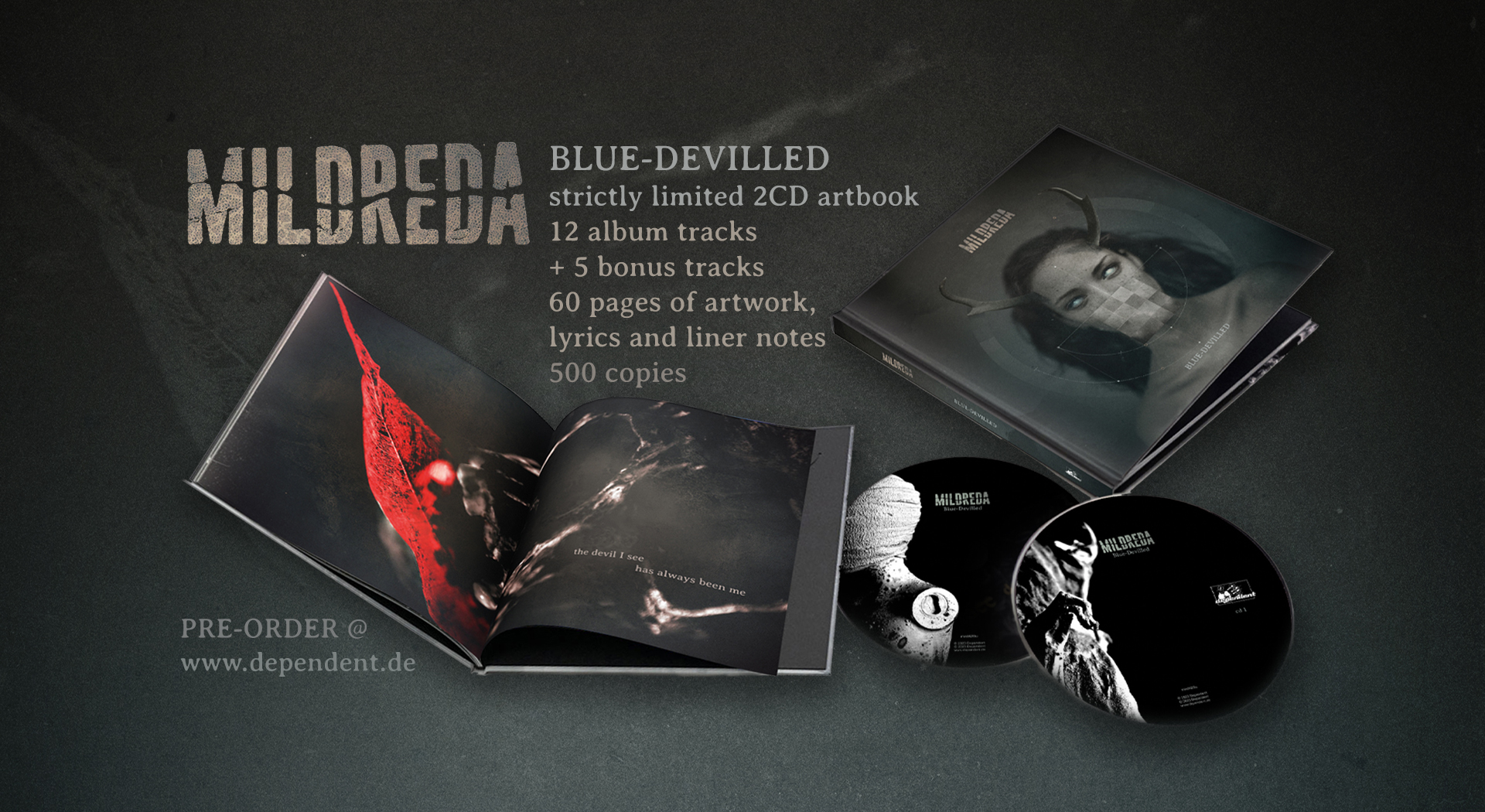 Change in musical direction
How would you say that "Hologram Moon" has been a development and differ in sound from "Black Summer Choirs"?
EAF: In spite of the fact that the team – me, Angelo Bergamini and John Fryer – is the same, I'm aware that the two albums sound remarkably distant to each other. A question of decoding the reality differently, after all. We have quite often been much attracted by what was once called "experimental music" and have even tried to give our distinctive contribution to such a music genre throughout the years, but we actually needed to speak to a real audience without denying our researcher-orientated identity. We are not playing electro/future-pop music just to reach sheer success though, but we could not wait years before releasing a new album! It's just a matter of, let's say, love for all those people who, like us, love to find themselves immersed into deep space and into memories while dancing, then even sorrow might peep out here and there.
Your sound has changed quite much over the years and "Hologram Moon", for instance, has a danceable sound with, as you have pointed out, futurepop/synthpop elements. What are your thoughts behind this? Is it a natural maturation process?
EAF: We didn't want to come out with an album marked with rocky or claustrophobic sounds this time. Let's say we love listening to both easy music and classical works. After all we are musicians, and we deserve to be able to show our range of musical faces without emphasizing any "must do" thing. Angelo has said that Kirlian Camera was created to be a pop project in the beginning,  as he needed to come out from "the lifeless muddy waters of the so-called avantgarde scene" and so KC was considered to be an electropop band for many years. A strange pop band – we are aware of it – as we didn't save ourselves from swimming in obscure waters during some episodes, but we actually want to breathe, whether we are filled with joy or sorrow. It doesn't matter, as this marvelous machine called "music" has a real power to navigate through several dimensions.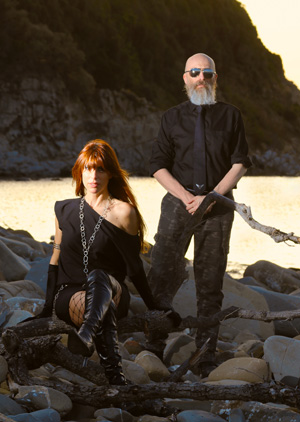 Surviving on the alternative music scene
Considering the music genre to which Kirlian Camera is often associated with, you have been quite alone on the Italian music scene, at least counting well-known Italian bands on the same music scene. How has it affected Kirlian Camera in terms of touring, fanbase, record sales etc.?
Angelo Bergamini (AB): I honestly must admit that the alternative music scene has been destroyed by the same people who claim to be alternative in Italy. There are so many cult bands and good acts, but they get no real help, and being picked up by fortune ain't that easy. Furthermore, there's a kind of disbelief in terms of what is a real electronic sound. So, why the hell we survived and why we today experience the most impressive period of our career under the Kirlian Camera flag, I don't know! But in spite of many opinions about our style, we never broke any promises and will never do. We will hang on, hold out, and continue! No-one can ever say the opposite.
Anyway, the funny thing is that we very often are taken for a non-Italian band. We've been told "You aren't Italian so you couldn't understand how things are working out in Italy". Maybe they think we're Pleiadians!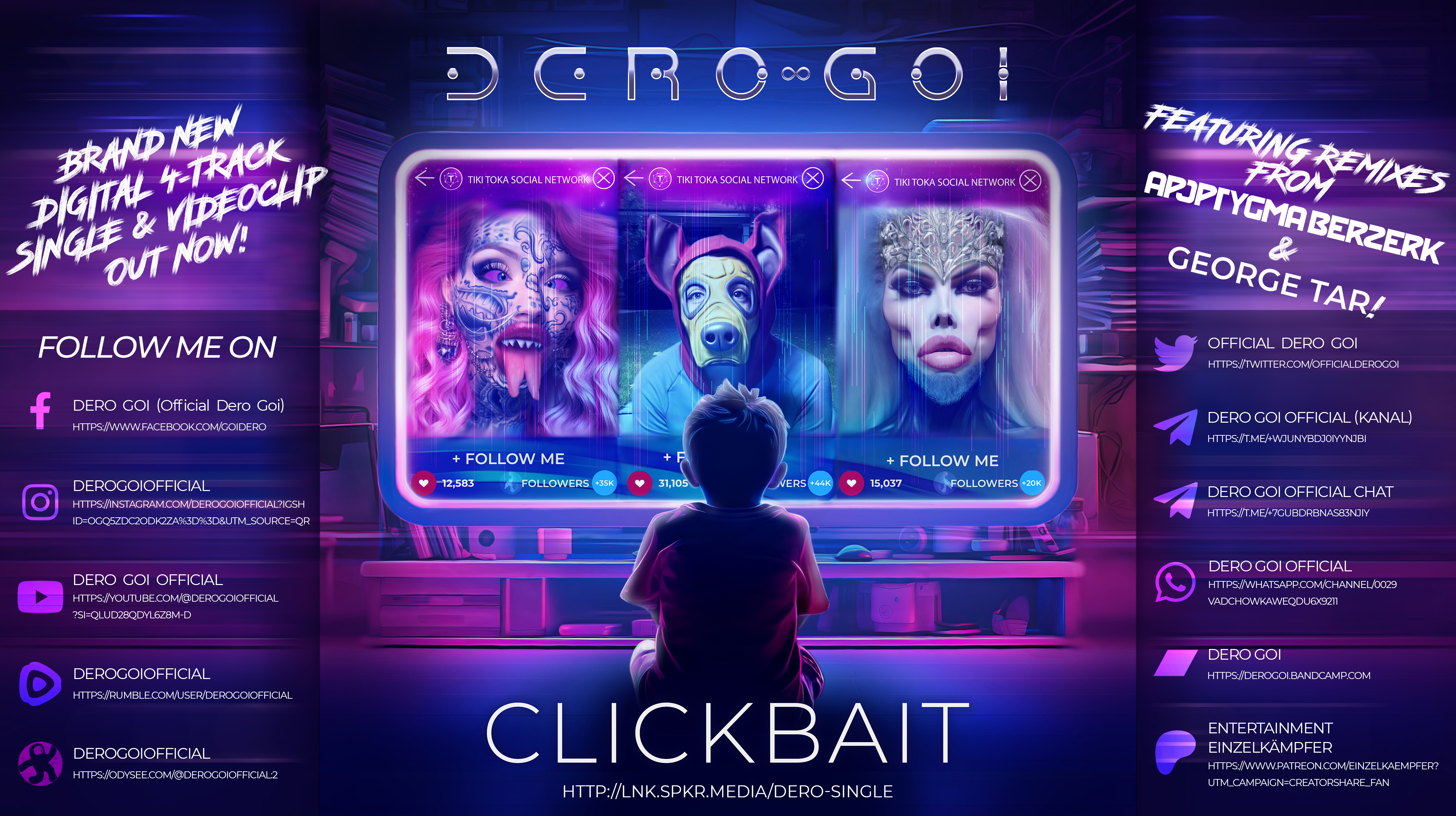 Speaking of the Kirlian Camera music scene; you have been "accused" of justifying right-wing extremist views, and you have been forced to respond to such accusations. To many listeners of Kirlian Camera it is obvious you are not a band "running errands for right-wing extremists", and many fans have written texts in your defense. 
Why do you think Kirlian Camera and similar artists have been the targets of such collective accusations? And do you still feel the need to argue for Kirlian Camera's non-fascist connection?
AB: Fortunately, that time seems to be lost in some mental hospital basement! I want to tell you a funny thing which happened just a few months ago. A Danish guy asked the question: "But, how is it possible that a supposedly fascist band is invited to perform in Africa, at gay Pride festivals and benefits for children events, and even have been invited to play in Israel? What the hell happened with you guys years ago"!? I think facts speak louder than words when one has the necessary patience to prove his attitude in silence. We never wanted to clear ourselves as such accusations tended to be grave defamatory acts according to today's laws. We also believe in the right to keep any political opinion secret. All of those who cancelled our shows at the time should be taken as uncivil. Everything was orchestrated by haters, and some idiots willingly took such foolish things as a dogma!
Another thing should be said. Even if I was Mussolini twenty years ago, I possibly may have turned into Gandhi, today. One example; Paul the Apostle was a persecutor of Christians and then became one of the most fervent followers of Jesus Christ – but that's another story. As for Kirlian Camera, time has come for people to comfortably listen to our music, leaving the world they know behind just for a moment – or forever.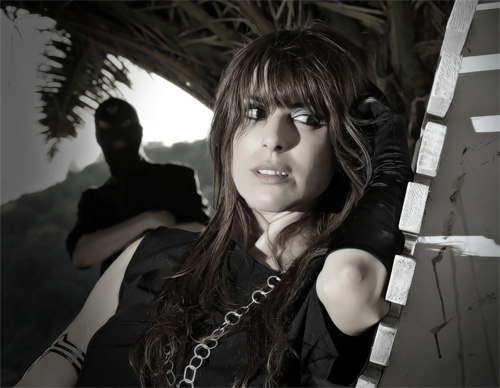 Another take on your experience of the music scene is how it has developed over the years. You have been part of all the major changes in music distribution. From releasing vinyl LP:s to CD:s, and the transformation to a digital music market where focus is not only on selling music in one format alone but you need to offer many services in the same product. Today you need to sell albums in limited editions with bonus CD:s and special editions, or in bundles and packages – albums combined with T-shirts, tote bags, and whatever your creativity will suggest. 
Based on your vast experience, how do you reflect on this development? What are your impressions of this massive transition of the music industry?
AB: We have faced so many changes and format revolutions, you're right! During the first "slice" of the new millennium, we were disoriented, confused, even paranoid, at least that goes for myself.
The first decade was the worst struggle we ever had to fight. The music industry, in fact, acted like everything was lost, and one after another, artists started making friends with the demon called "Exploitation". Oh well, many label managers were confused too, they honestly were, but some others had been making way for complete exploitation, until reaching the state of the industry today. I'll make a dark comment, now: Artists aren't that often filled with dignity, so it may happen that if they're told "there's no money for you, so you can work for free until judgment day", they'll accept it. What should they do, poor guys?! It's simple, they must kindly turn their back to such "offers" but rarely do, supposing there's no way out. The only way is to resist and prove you're good enough, and continue doing that 'til the very end. If necessary, maybe you can ask for help – I don't know.
Is it for better or for worse?
AB: I guess that today's music industry has got some inputs in terms of money, at least as far as major companies are concerned. Let's say music business seemingly changed face, putting on a new mask. Considering deep underground music, news like this ain't that comfortable because in a way you now have to prove you're a musician, otherwise you find yourself performing in front of ten "fans", and after some years – guess what's going to happen?! Anyway, albeit some personal and not always that "folksy" opinions, I must say I'm always interested in listening to new artists, as long as someone keep their eyes and ears open for new music proposals being lost in the music "suburbs". Then, maybe something good will happen.
To conclude with a little slap on the wrist to some "alternative combos" such as Radiohead, U2 etc.; please stop telling people "I'm alternative and I offer my new album for free" as you're not saints! Come on, you're not! You very well know you're following a marketing strategy! Nothing bad about the above mentioned artists' abilities and good taste in music, but please stop taking people for a ride! Well, maybe they've already changed direction and this is just a note to a past-time attitude.
Touring and surprises
Finally, what are your future plans and can we expect a full "Hologram Moon" tour in Europe? If so, when?
EAF: We're just planning a wide European tour, a South American/South-North American tour and some further events in Africa. I can't say anything about absolute dates, just that our new live activities starts in Zwickau, Germany on April 28th, where we're going to perform the first official "Hologram Moon" show. Moreover, we're at work on a second single, to be released in springtime; the song "Kryostar" will be the starting point, but the single – which will effectively be a mini album or EP – will contain a lot of unreleased material, including a single being produced for a friend of us, the African rising electro-star Fakeba. Then, many surprises are "up in the air".
Photos by: Studio Migliorini