We interviewed Indochine not long ago, and now we return to France with Chrysalide. The Dependent Records trio have impressed us and many others with their complex and angry industrial music. Mikael Kahrle interviewed Arco Trauma, one third of the band.


Industrial guerilla
Have the reception of your latest album "Personal Revolution" met your expectations?
- The reception has been much better than we expected. The album was finished 7 months before its official release. Enough time to have some doubt. But the feedback has been really good, it is really exciting. It gives us a lot of energy, Arco says.
Your music is unusually hard and aggressive. Where do find inspiration? What makes you this angry? Obviously the negative effects of globalization and the financial system are two of your topics. You live in one of the two European Parliament cities.
- Chrysalide is about a transition state/crisis/change of the society and more since this album – the individual. We're stuck between fails and a big potential, between comfort and freedom, between adapting or running away. We all have, as human beings, to decide, to create our path and bring our verse. The anger comes from the kind of feeling "Fuck! What a waste!". And of course, living near the parliament is very inspiring. It is like we were locked outside their world. As if the power is afraid of us. Maybe we should ignore them as they ignore us.
Can you tell us something about the lyrics and themes?
- The latest album is about training and maintaining our critical judgement, being part of the world we live in. Taking back the control of our life, not being afraid of our freedom. Being careful about what's easy, simple. Killing some of your dreams to let them become a real experience. Killing some of your expectations to take back your self respect. Not being forced to buy your identity, your singularity, to think before twice you believe. Fight for something. Consider substance over style. The necessity of involvement while perceiving.
Your music is of course unique but are you fed up with comparisons to Skinny Puppy and Ohgr?
- Yes and No. Yes because we have many more influences. And no because it is of course really flattering.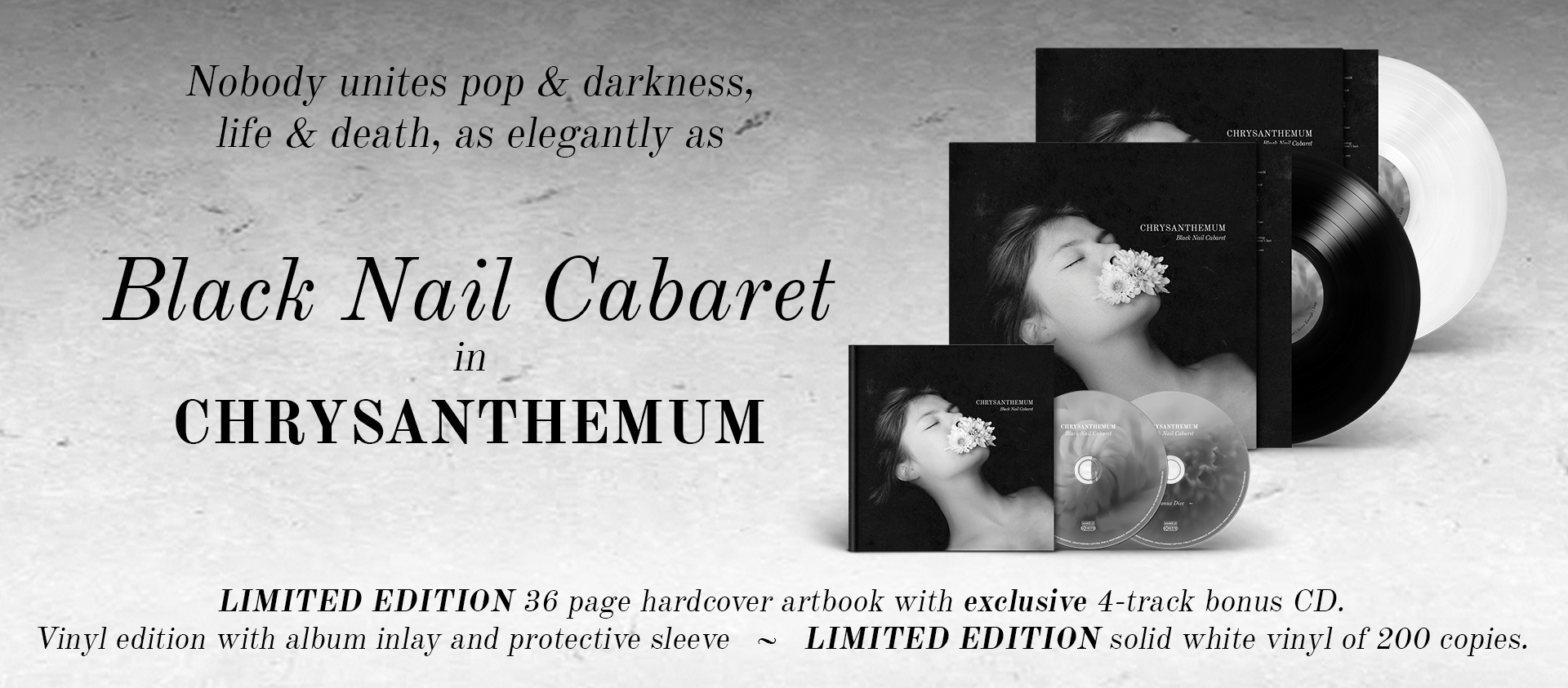 The French scene
How are you received in France – in the media, in the clubs and so forth?
- Not as good as we are in Germany, The Czech Republic or America. I think we still sound too violent for the French.
You're from Strasbourg at the German border – has it been important for you having the German music scene nearby? How much different would it have been if you had lived in, say, western or southern France?
- It is hard to say. Of course we are very influenced by the German industrial scene. Especially by the Ant-Zen label. That's probably why our music sounds too cold, too dark and not festive enough for people in southern France, for example.
You are almost alone making this kind of industrial music in France. Can you tell us more about the industrial music scene in France?
- There's a lot a good venues in France. But it is hard for a band like Chrysalide to tour here. I think, we are probably not "bankable" enough to be booked. There is no place for bands between underground and mainstream. You're big or you're not. You're in this scene with this kind of audience or you're not. There are still some good labels such as Jarring Effects which promotes good, real alternative music with success. With success I mean to legally get enough money back to be able to continue. But time is hard for French musicians now. Taxes get higher. Lots of friends are giving up the fight or are moving from this country to find a place more friendly for their art. That's probably why you can hear a sort of rage in the "French touch". But time is changing so fast now. Maybe we'll finally find our place.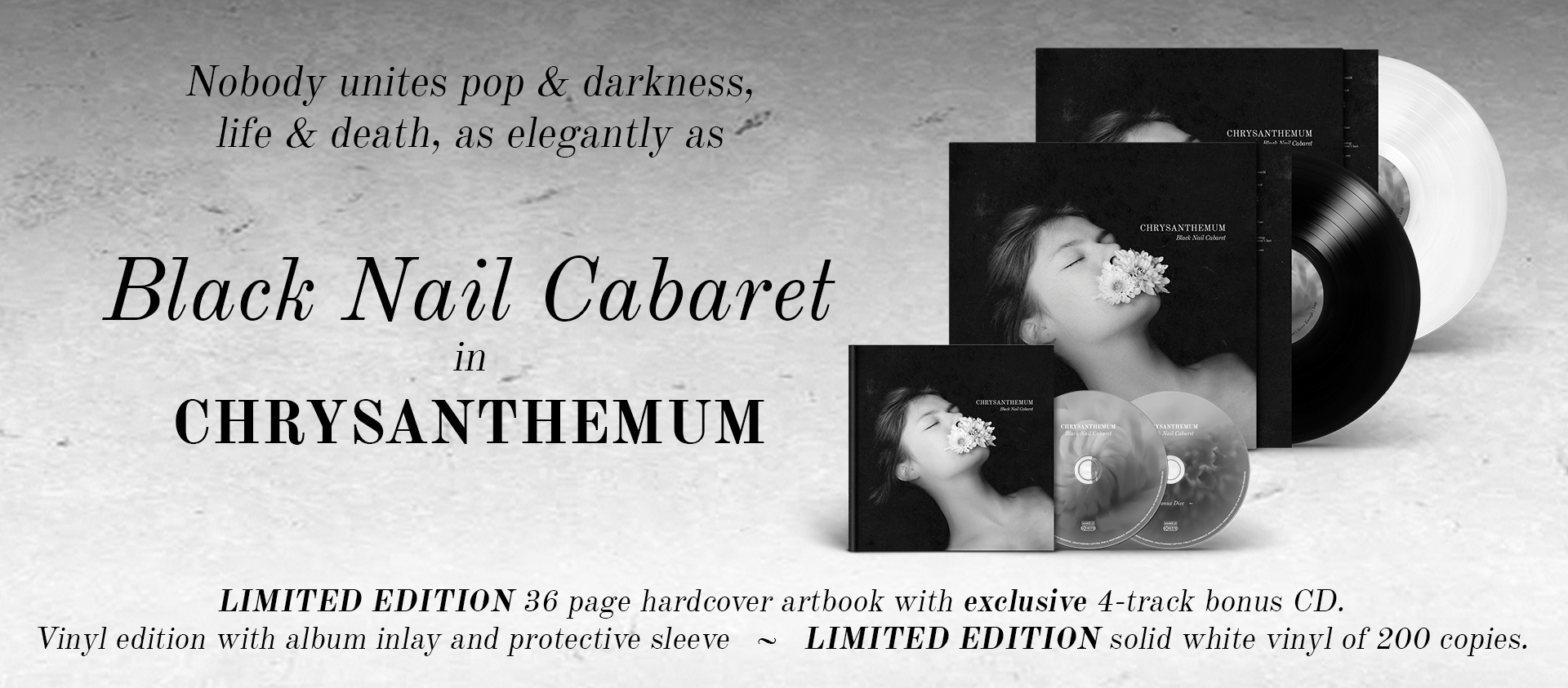 You sing in English with a clear French accent, which I think works well and makes Chrysalide more special. What are the reasons you have chosen not to sing in French, like most French bands do?
- We embrace our French accent. We don't want to pretend not being what we really are. French people hates this accent. It sounds flat for them. I choose to write in English because I love music with English vocals. My favorite singers sing in English. It sounds more musical for me and it's easier to manipulate. And because it is understandable by more people than French speaking around the world.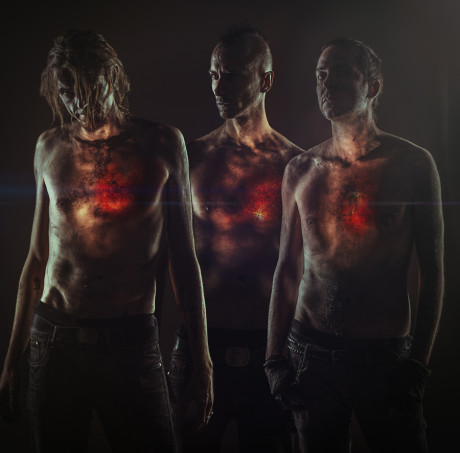 Starting to make some noise
You founded the Audiotrauma collective in your hometown Strasbourg 2002 because you wanted to help the local alternative scene, is that right?
- Oh yes, that was the point. We wanted to create a sort of a big emulation, to join our forces, making noise as loud as we can. It was very stimulating for me. It was a very chaotic and instructive period. I still keep this special state of mine deep inside of me. And try to never forget that "love" and "war" are the two sides of the same coin.
Chrysalide was born out of ideas from your work with Audiotrauma 2003. How did it all start?
- As far as I can remember, the first step was about just using vocals on the music. Getting high, vomiting our anger and headbanging all together at maximum volume with an uncontrolled stroboscope.
Two years later, the first Chrysalide record was released: the "Lost EP" on Audiotrauma Records.
Why did you chose the name Chrysalide (chrysalis/pupa in English)?
- Because it is short, poetic, metaphoric, musical, suggestive, promising, humble, stimulating and pleasant to pronounce.
You recently signed with Dependent. How did that happen and how does it work out?
- It was like in an old movie. Stefan Herwig, the boss of the label, saw our live show in a little venue in Germany and he decided to meet us and sign us immediately. But he had no cigar. And there was no limousine, haha. Seriously, it is a very good opportunity for us to work with a legendary label such as Dependent, to get a improved distribution and to tour a bit more with better conditions without any artistic pressure at all.
You toured this spring and are looking for new concert opportunities in the fall. How are your live shows?
- Intense, dirty, dangerous, violent, animalistic, romantic and very fun to do.
Finally, can you tell us a little about yourself?
- I'm 34 years old. I have other projects such as Sonic Area, electronic ambient monocephala, with Punish Yourself sometimes and I'm also working for a mixing and mastering studio in Strasbourg – Kawati Studio. I've no television set at home and I love to listen to Billie Holiday with a glass of absinthe.
Read more: "Personal Revolution" review