Release's Fredrik Wik brought his cameras and went to Oslo for two Susanne Sundfør concerts. Read his report and browse the gallery.
Susanne Sundfør has in my view one of the most beautiful voices. I have tried to analyze why I find it beautiful and appealing, and failed, miserably. It has a rough but yet warm feel to it and feels unforced despite having a great range. Let's just confirm and state that I like it. I have several friends who share my love and I have several friends who don't.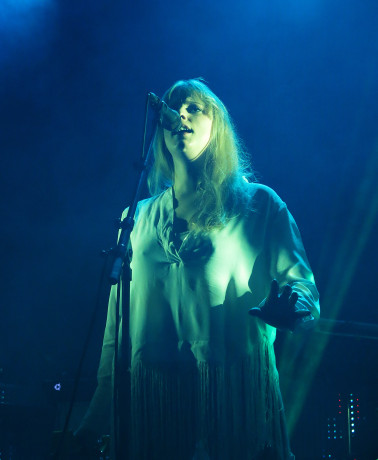 The last couple of years I have been listening to everything I could get my hands on, but never been able to find a suitable concert to attend. Not until Way Out West announced that Susanne Sundfør was coming this summer. Weird photo rules during their gig meant that I saw the 3 songs performed by Susanne from quite a distance, but it still had a great impact on me. I just had to see more. Then it was announced that she would perform solo for half a dozen gigs in her homeland Norway promoting the forthcoming album "Ten Love Songs" and I booked a ticket to the Oslo gig within minutes the tickets were released. It was quickly sold out and an extra concert was announced, in true fan style I booked tickets for the second show as well.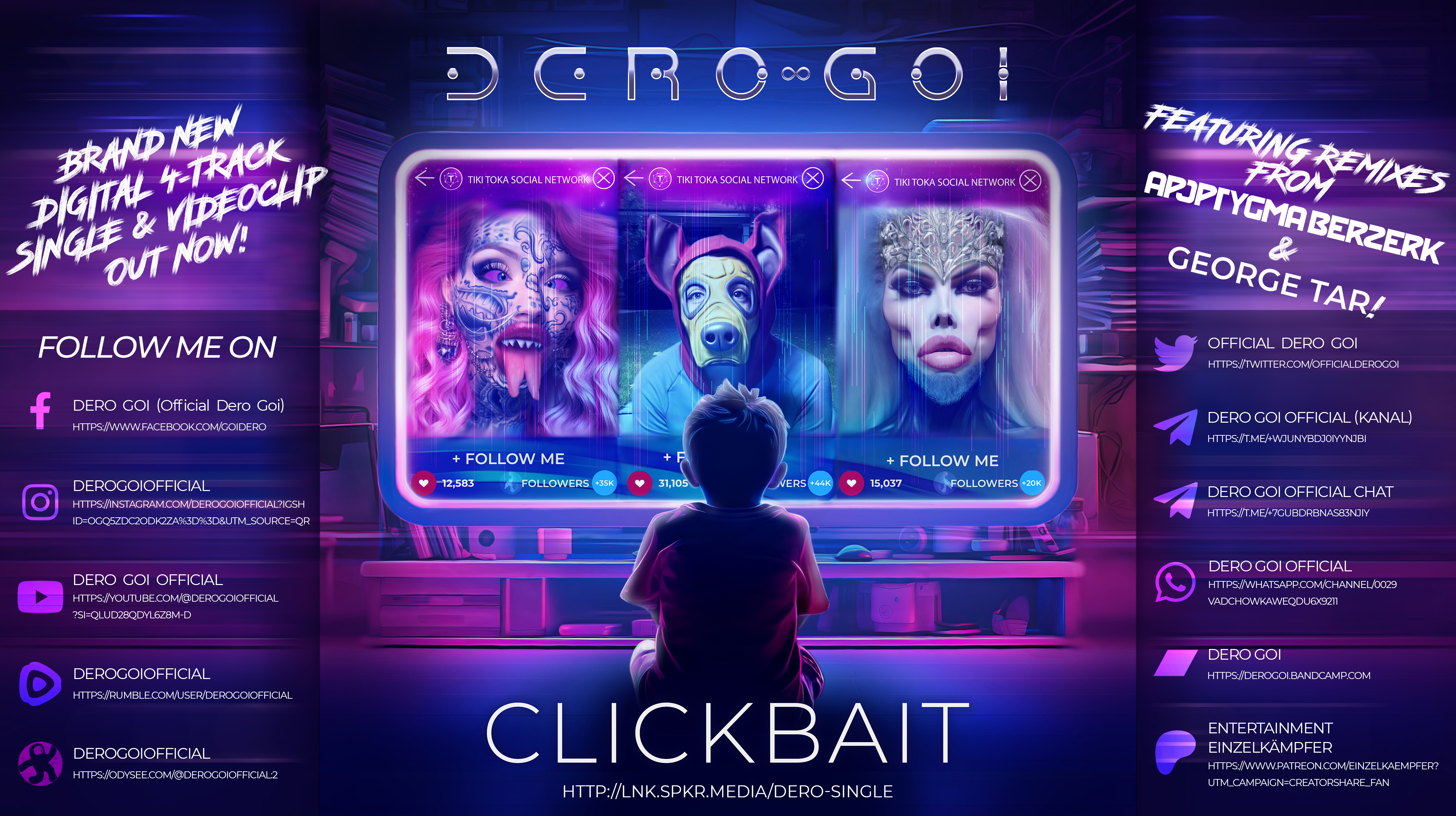 I was granted a photo pass to the first of the Oslo gigs and we were allowed to take pictures during the first two songs after Norwegian opening act Apothek. There were quite a lot of equipment and instruments on stage and the photo ditch was very narrow so I took a chance and let the other photographers in first, which proved to be a good strategy.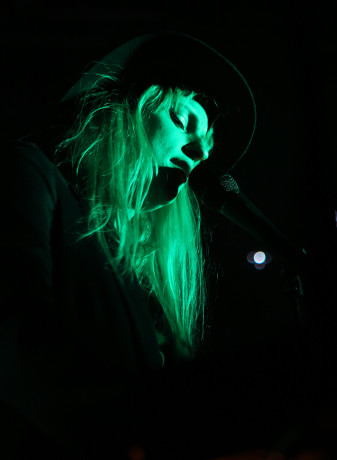 Susanne performed the two first songs on her electronic piano/organ on the left hand side of the stage, just in front of me. Only back light was used and thus very difficult to get any decent photos. There were a total of 7 musicians on stage including Susanne and most, if not all, tracks were performed live, so there were no backing tracks, apart from some bass lines perhaps – it was hard to tell. The stage was divided into several parts, with a LED-screen separating front and back sections of the stage and also a LED-screen mounted as a backdrop. The LED-screens were used to perfection, to set the mood of the 13 songs performed with slow moving imagery and landscapes. Neither distracting nor taking the focus off the musicians but rather enhancing the experience. I remained on the left hand side after the first two songs and could not move. It was really packed. It meant that the view was a bit obstructed but I really enjoyed the gig.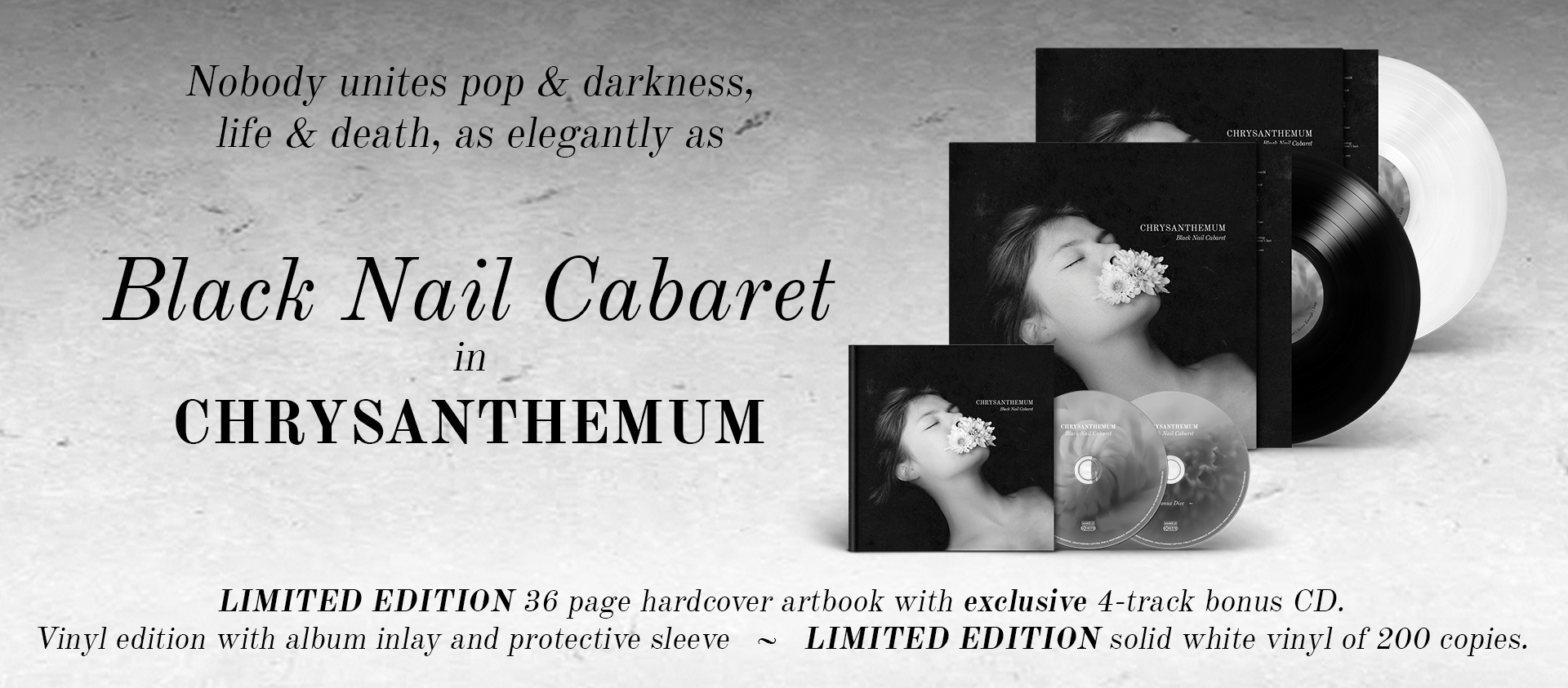 Susanne Sundfør's last album "The Silicone Veil" is a fantastic masterpiece – mellow, slow, dark and interesting, so when her new single "Fade Away" was released I was surprised that is was an upbeat synthpop song. The new songs she performed were much like that – upbeat and mostly electronic. She asked if we were ready for disco before "Fade Away" and the crowd really got into it. During some of the slower songs I found tears running down my cheeks, which is quite rare, so it was very moving. Röyksopp and "Oblivion" tracks were not performed.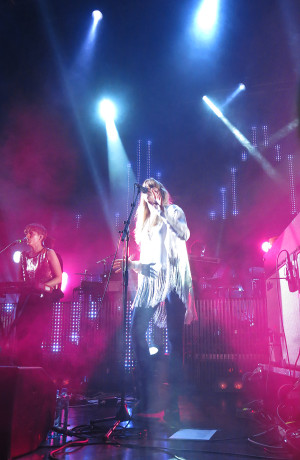 The next day a good friend of mine accompanied me and we got there just before the opening act. We decided to take a more centered position in the second row. The setlist for the second show was identical the night before. The concert lasted a little bit longer though, with more in-between talk and variations of the improvised parts. The audience was quite different to the night before. On Friday it was more of an out for a party type of crowd whereas on Thursday it seemed to be more of a die-hard fan night. That second Olso show lasted around one hour and 20 minutes, slightly longer than the previous night, and was the last of the mini tour. The musicans were brilliant, and the main vocals and backing vocals outstanding. I can't wait to see another Susanne Sundfør concert again.
Setlist
"Darlings"
"Lilith"
"Kamikaze"
"Thunder"
"Silencer"
"Slowly"
"Diamonds"
"Accelerate"
"Fade Away"
"The Brothel"
"IAGT"
Encores:
"Memorial"
"White Foxes"
"Your Prelude"
Photos by: Fredrik "Schlatta" Wik