The last album from Mesh was 2013:s "Automation Baby" which became the Bristol duo's biggest hit so far, with top 30 chart performance in Germany, and hords of new fans discovering the band on the successful tour. After three years of diligent work by Richard Silverthorn and Mark Hockings the strong follow up "Looking Skyward" is ready, and we thought it was time to catch up with the band so we sent over a couple of questions to Richard over in Bristol, UK.
That old feeling of imperfection
"Automation Baby" got a great reception, and it seemed like you went a bit more outside the box than usual. "Looking Skyward" sounds like a continuation, but still slightly different. Perhaps it's more "pop"? Did your working process change this time, if so how?
- Not really, we still write in the same way. Our main aim is to write a well crafted song before we get too deeply involved with the technology side of things. Mark and I find it easier to write separately to come up with the initial idea. Usually I will write a piece of music in song form i.e. intro-verse-chorus etc and then we use Dropbox to send files backwards and forwards. He will sit down and write the lyrics and maybe change the arrangement if the song needs it. Then he will send it back to me and I will start on the production. It's a very flexible way of working.
With this album we have been using a lot of music apps on the iPad which has been really cool and quite inspiring too. Some of these apps only cost a few pounds but sound amazing.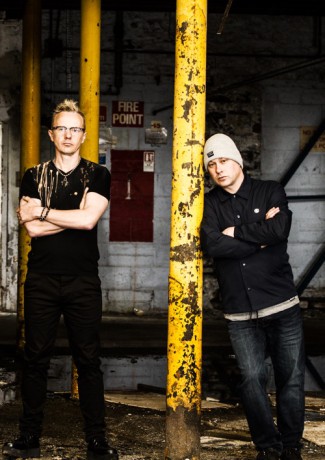 Did you have a particular goal when you started working on "Looking Skyward"? 
- We did feel an immense amount of pressure on us after "Automation Baby". That was always going to be a hard act to follow but we knew we didn't want to write "Automation Baby 2″. What would be the point? We wanted to write something different but still sound like Mesh. I did go back and spent a bit of time listen to our earlier albums just as a reference. What I did like was all the imperfections in them. We used to spend hours and hours sampling noises, drums and pretty much anything back then and turning them into musical sequences or loops. So with that in mind we went out armed with portable digital recorders and started recording again. There is so much of that in "Looking Skyward", not so much it's obviously overpowering but little hints here and there that gives that feeling of imperfection again. Atmospheres and textures of real life mixed with cutting edge technology.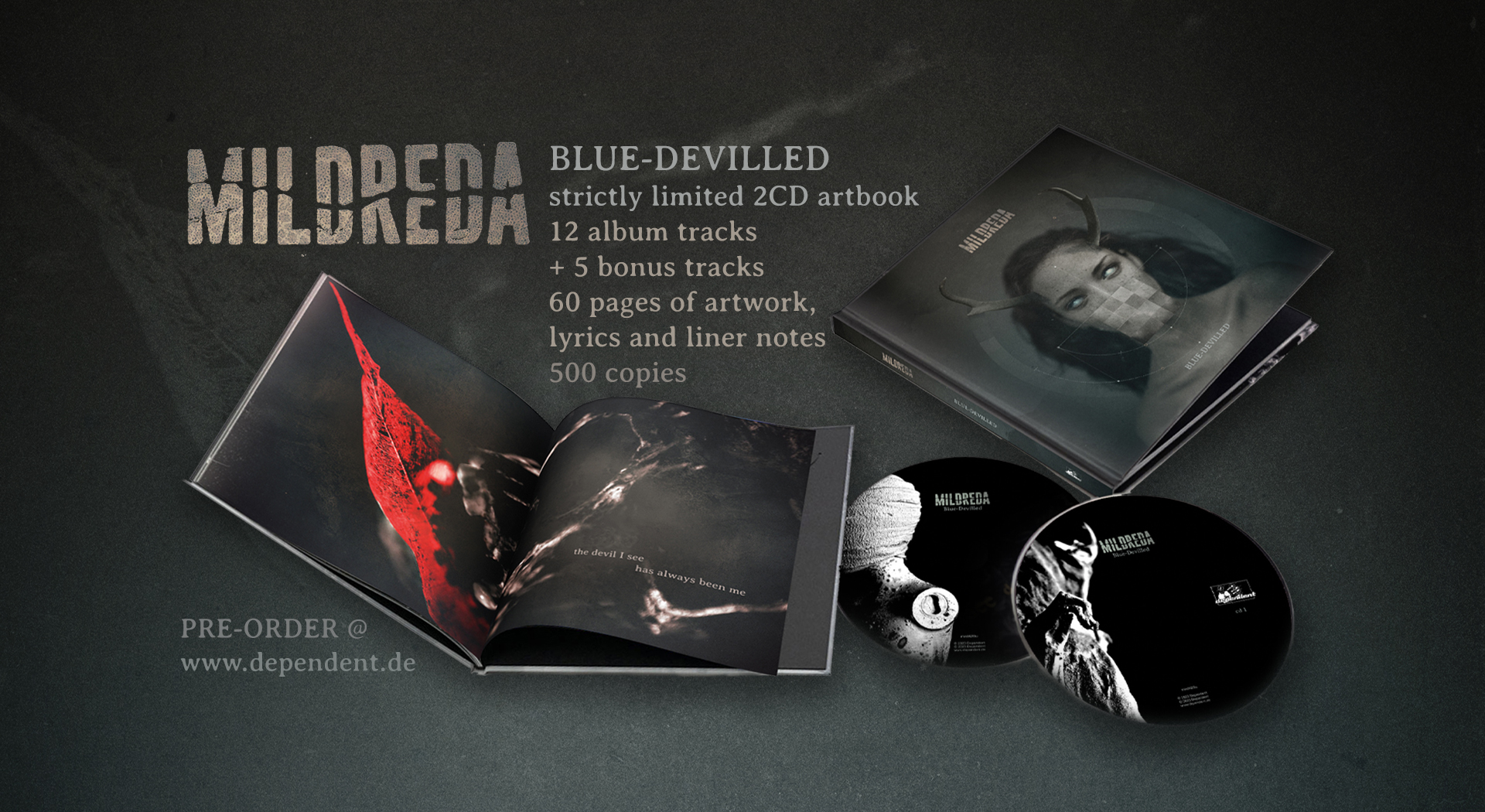 Peaking
In my mind, Mesh seems to have hit a creative peak lately with "Automation Baby" and "Looking Skyward" over 20 years into your career. How did you achieve this do you think?
- 20 years experience haha! I think we know what we are trying to achieve and work really hard to get that. We both have this sense of knowing when a track is finished. You could spend days and days on a song then suddenly we both say "yes thats it". Playing literally hundreds of shows over the years has also given us a good ear for what people want. That has an effect on what we do in the studio. I think writing an album is a skill too. It's not just a collection of songs, it is trying to take the listeners on a journey or to get them in a particular place or time. This to me is what makes a great and memorable album.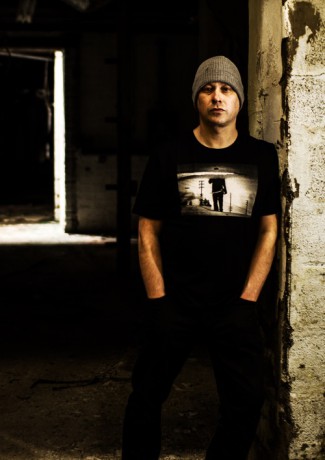 What kind of influences did you have this time?
- I've not really got an ear on whats going on these days. In the last few years I've listened to a lot less commercial music than ever before. This may have helped in the writing process. I mean you just write what feels and sounds good without having to think about what you are competing with. I have listened to a lot more orchestrated music as well which I am sure has influenced what we are doing – textures and layers.
Is there a theme to "Looking Skyward"? The album cover suggests "hope" or "freedom"…
- Yes that is kind of correct. It has a very dark theme to it at times but always leaves the listener with hope. There is light at the end of the tunnel. Hence the "Looking Skyward" phrase, it felt like it summed up the sentiment.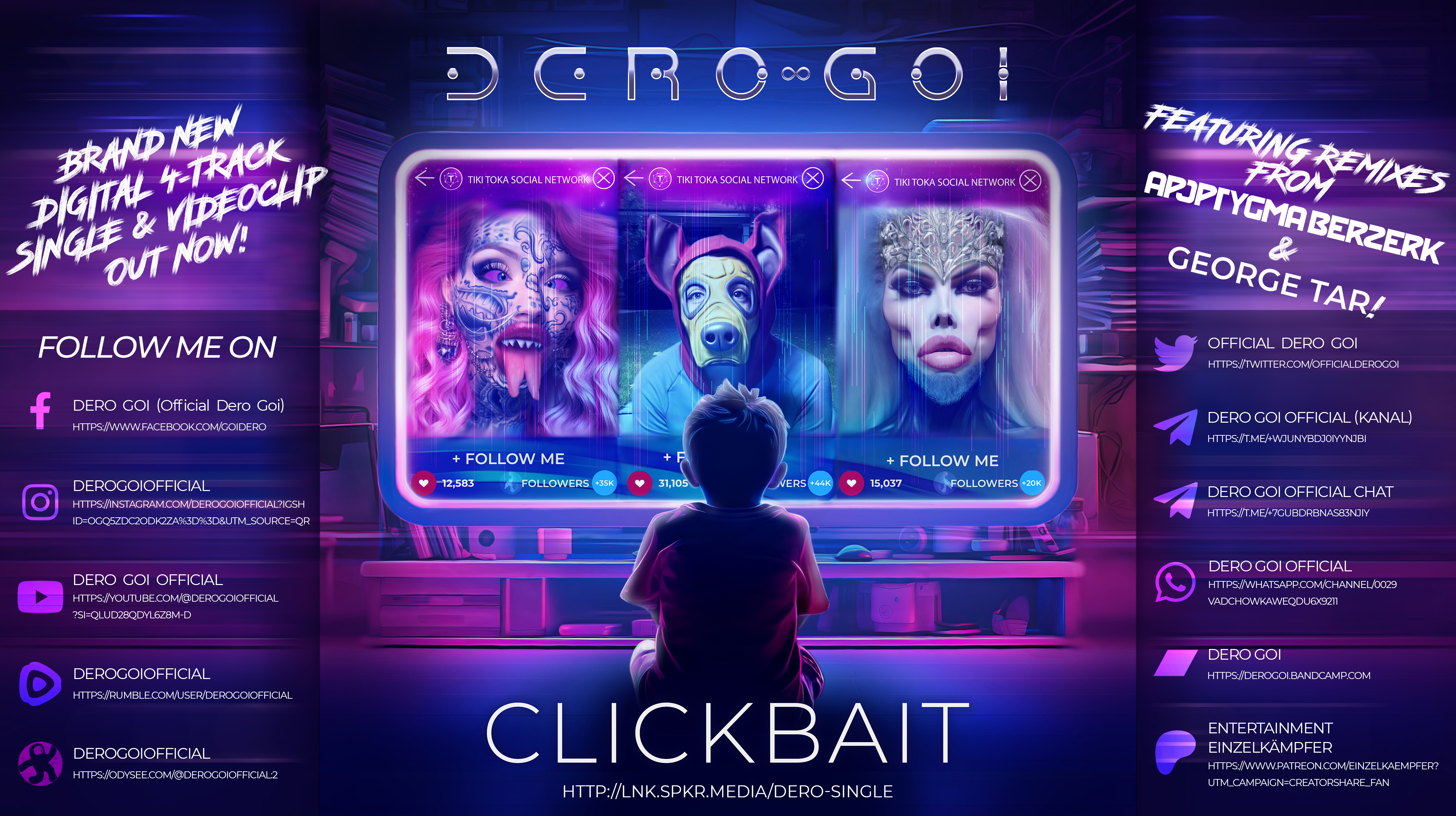 "The Fixer" seems to me like a contender for next single, and also contains the words "Looking Skyward". Is this a key track for you?
- I'm not sure there are any key tracks but its certainly one of my favourites from this album. It was a contender for the first single too but we opted for the less obvious track of "Kill Your Darlings". The lyric "how long can we stay Looking Skyward waiting for the truth" jumped out at us and hence the title.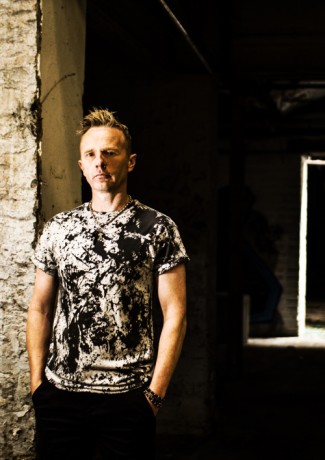 German analogue mastermind Olaf Wollschläger (Melotron, In Strict Confidence, Zynic, Neuroticfish, Seabound, Edge of Dawn, etc etc) has been Mesh's producer for the last couple of albums. Can you elaborate a bit about his role?
- Olaf is great. We have such a good working relationship now. He is very in tune with what we are trying to achieve and makes sure that happens. What we particularly like about his production is that it is quite transparent. He works for hours perfecting our recordings and we spend a lot of time together working on sounds, especially this album but the finished product still sounds like Mesh. Its not too polished, it hasn't lost its feeling and we're it sounding like someone else. We spent a fair bit of time replacing sounds with new ones we created with some modular gear he has in the studio. Its quite inspiring really. Very time consuming but ultimately rewarding.
Looking Forward
Speaking of the next single, any news you can share?
- Well we are having remixes done as we speak. All will be revealed soon!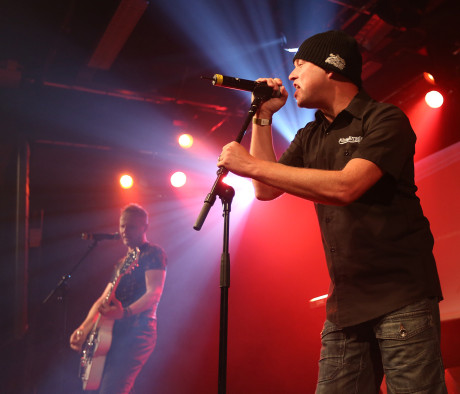 Live in Gothenburg 2012.
Photo by: Fredrik "Schlatta" Wik (Release)
What can you tell us about the upcoming tour? 
- We are all working hard to make it something special. I am currently reprogramming songs and doing different live versions. Mark has been locked in his studio editing video and Pete our lighting guy has the massive task of putting all this together with an amazing lighting rig. We hope its going to look fresh and different to previous tours. We like to try and keep moving forward.
When we spoke prior to the last album you mentioned that you were approached for writing songs for other artists, possibly some pretty big names. Did anything happen with this?
- We still get asked occasionally from our publisher to submit songs but to be honest we have been concentrating on our own material for the last 18 months or so. We would really like to get into this though as its quite different writing for someone else.