US synthpop duo Iris is back with a new, critically acclaimed album: "SIX". At the same time they are digging deep in their archives for a "Disconnect" performance and remastered rereleases with bonus tracks. Iris is a thorough band. It's been five years since "Radiant", and four years before that "Blacklight" was released. It's always worth the wait, and we thought it was time for another little chat with the band. So we sent off a few questions to Andrew Sega in New York and Reagan Jones in Austin.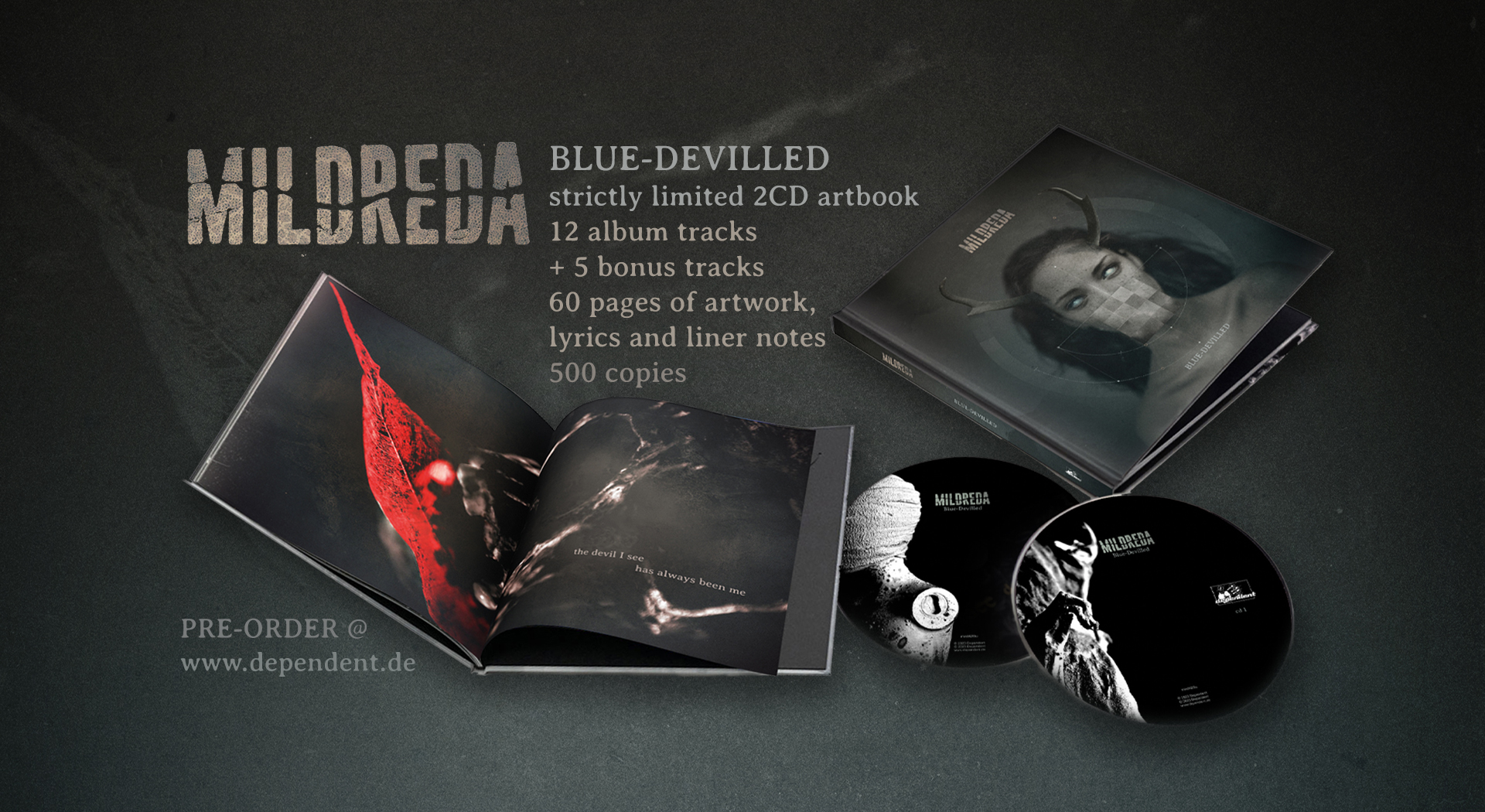 New and bigger studio
In our last Iris interview, about "Radiant", you said that you already had 8 or 10 songs worth looking at further. Do you remember if anyone of them made it onto "SIX"?
Reagan: I wouldn't have a clue to be honest. I don't recall if we had anything we were looking at for "Radiant" that made its way onto "SIX". In terms of general songwriting, there's always been kind of a consistent flow, so it seems even in periods between albums, or right after the release of an album, that process kept on, so it's hard to recall really.
Andrew: Reagan writes a lot of songs, and I mean a lot of songs. It's sort of like a constant stream of ideas, some of which are just sketches. I pick the ones that I feel I can bring something interesting to, and then we experiment with production. Sometimes they work, sometimes they don't, but after a while it becomes clear where things are heading. I don't think we ended up using anything directly from the "Radiant" sessions, but there are a few songs that were written right after "Radiant" was released, and sat around for a few years before we decided to pick them up and finish them.
"SIX" is a strong and coherent follow up to "Radiant". Did you have some sort of "mission statement" going in?
Reagan: Quite the opposite actually. We've never been super bent on themes going into an album. We let it come to us, it just depends on what the songs sound like when first written, whether there's new equipment in the studio, and our general mood at the time. Whereas "Wrath" was more guitar-forward and "Blacklight" was brooding, "SIX" is probably more of a spectrum of styles than anything previous.
Andrew: I wanted to increase the energy level a bit from "Radiant", and maybe make it a bit less atmospheric? However, I do realize that atmosphere and ambience is an important part of our sound and I'm not sure I could ever get completely away from it. As Reagan said, it's a combination of the feel of the demos that arrive, plus the evolution of my studio and personal musical sensibilities. In this case, for the last two years I've had a brand new (and much bigger) studio to work in, and that affected the sound, even if just unconsciously.
Do you have a favorite song on "SIX" and if so, why is it a favorite of yours?
Reagan: I have a few favorites. I really like "Third Strike" and "Joy Kill". I also like the ending track "Out of My Mind" quite a bit, as well as some of the bonus tracks like "A Price I Have to Pay".
Andrew: I like them all, but especially "Joy Kill", "Speak out", and "Take the Pain". It's hard to comment on these sorts of things because I have now heard each song probably at least a hundred times (if not more!), and at some point you just lose all perspective. It's always interesting to see how people react to something that we've been working on for so long, often they pick up on things that have become completely invisible to me since I've been so close to it.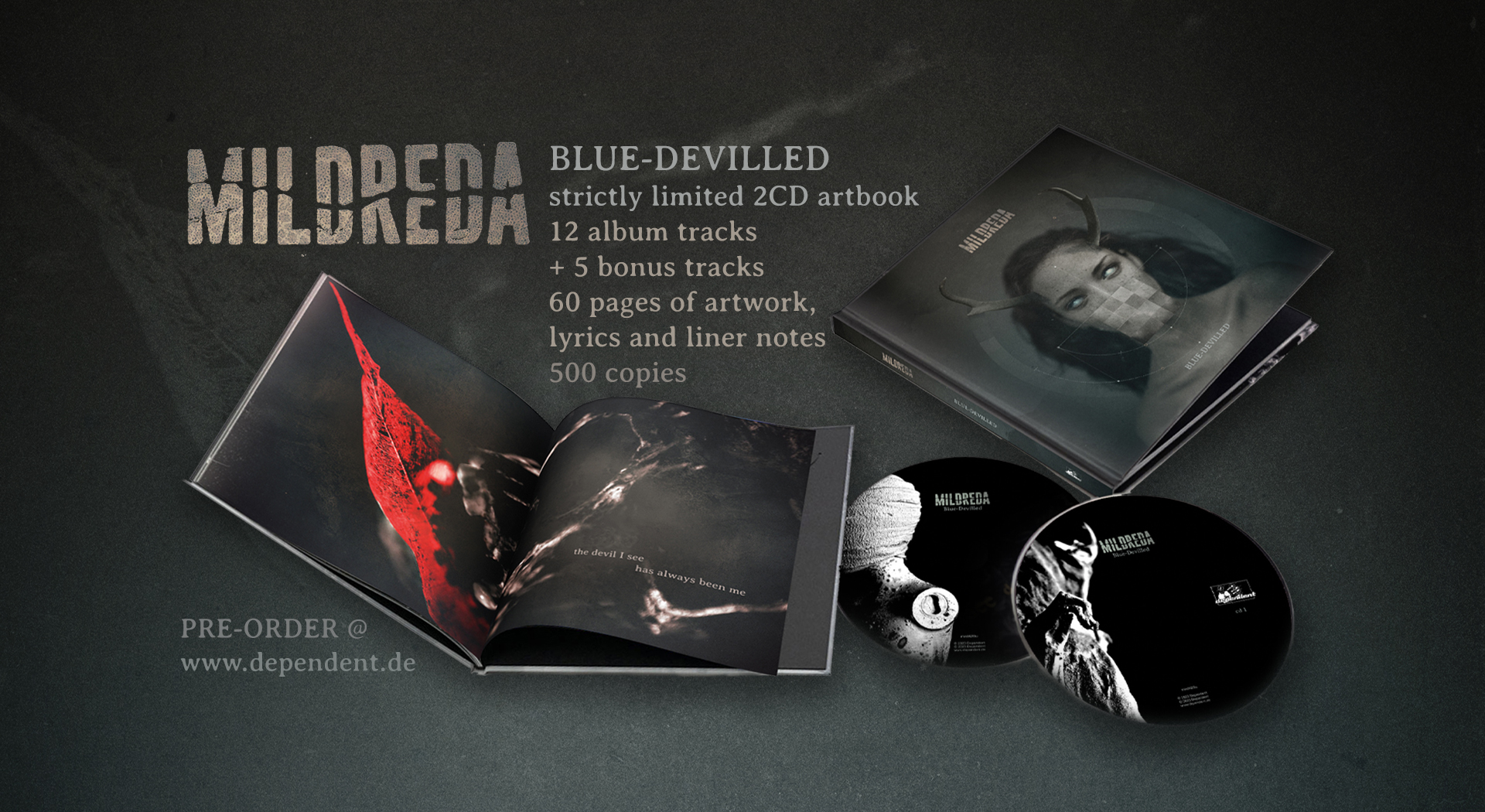 The art of song writing
You've been at it for quite some time now. Has your song writing process changed over time?
Reagan: It changed a lot after the first album "Disconnect" since I was still very much in the early, discovery stages. Since then, maybe less change…  in fact it's probably gathered some moss lately. I tend to gravitate towards a conventional style of songwriting, or maybe the better way to say it is that I'm a bit narrow-minded in this way, because I'm always trying to solve the same riddle. What I wanted 20 years ago is not entirely different from what I'm after now. That being said, on occasion I'll drift into areas that I didn't expect to, and I really dig when that happens. The verse in "Joy Kill" is an example. To me it sounds almost like someone else wrote that verse. Those moments remind me there's still exploration going on.
You have a very warm and relaxed sound, and also combine the electronics with guitars. Can you tell me something about your influences, especially artist-wise?
Andrew: I keep trying to make it less "relaxed", but apparently that's something in our DNA that I'll never overcome! The guitars give the tracks a bit of an organic element that wouldn't be there otherwise, and it also makes things a bit less quantized and stiff. As far as influences, I grew up listening to pop music like Genesis, Peter Gabriel, Fleetwood Mac, etc. Once I got into my early teenage years I discovered electronica and quickly bought every Underworld and Orbital record I could get my hands on, and all these elements certainly have influenced me to this day. Lately I've been listening to a pretty wide variety of music, lots of jangly guitar rock like Mitski and Snail Mail, but also some "scene" bands like Drab Majesty and Empathy Test.
In an increasingly divided America, it seems to an outsider that living in New York and Texas respectively should make for quite different outlooks on politics. Did any of that make it into the lyrics?
Reagan: It's an interesting dichotomy but we don't spend much collective energy on those topics. "One Kind" from the new album is probably as close as we get.
Andrew: We are different people, living in very different places (though Reagan lives in Austin, Texas, which in generally is pretty liberal). I don't think it would really work for Iris to turn into a political band, though, our sound is more about melancholy and atmosphere. We'll leave the protest music to bands that are much better at it than us.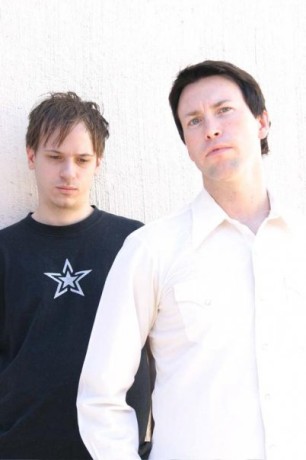 Iris 2009.
Anniversary celebration and rereleases
You have performed your debut album "Disconnect" in full together with founding member Matt Morris at an anniversary gig in Philadelphia on September 7. Could you tell us a little bit more about how Matt came on board for this night and your thoughts about playing the album again?
Reagan: Yeah this is pretty wild. Patrick Rodgers [Digital Ferret Records] came to us with the idea early in the summer. I'm always hesitant about performing some of these songs, but I felt like if Patrick believed in this enough to make it happen, then we should roll with it. It was also basically our 20th anniversary as a band, insofar as album releases, so that amped the idea up even more. Matt was thrilled about it, and we've all been working out how we want to approach this.
You also have a couple of dates in the US and will visit Europe in November/December for concerts in Germany and Sweden. Any other news regarding touring, singles or videos?
Andrew: We'll be doing 8 shows in Germany, Sweden, and Poland at the end of October – the first few with Aesthetic Perfection and Empathy Test, and the rest as part of the Pluswelt and E-Welt (Poponaut) festivals. I am particularly looking forward to playing in Gothenburg, as I feel that we have always had a special connection with the Swedish audience since way back in the early 2000:s – they've always had a strong love for electronic music of our particular variety. In general, it's been quite a while since we've been to Europe, so it's great to finally be back.
We don't have any other news regarding singles right now, however we have started exploring our back catalog a bit, and it looks like we may be partnering with Dependent to remaster some of the old releases, and put them out with some rare B-sides and extra tracks. Vinyl is also a real possibility. Stay tuned!