Rein arrived with a bang when her self-titled debut EP dropped in January 2016 – lots of attention in several big media outlets and great reviews. She's making it clear that maybe it's time for the old EBM dragons to hand over the reins (as it were) to a new generation. We decided to get in touch with Joanna Reinikainen to chat a little bit about creating music and creativity.
I first heard Rein on The Operating Tracks single and video "Testify", but it was her EP that really caught my eye. Joanna comes from a musical background – her father is Sweden's own italo disco pioneer Paul Rein – but her life could have taken another direction if her student loans hadn't run out.
How do you create a song? Do you have a sound in your head before, or do you just play around seeing how it goes?
- It usually differs, sometimes I have a sound in my head and sometimes I just play with something. Sometimes both. I usually start with a bass line though. I construct the song around the bass, it's the foundation for everything I think. I react to the bass in all kinds of music. After that, I write lyrics based on the feeling I get from the music.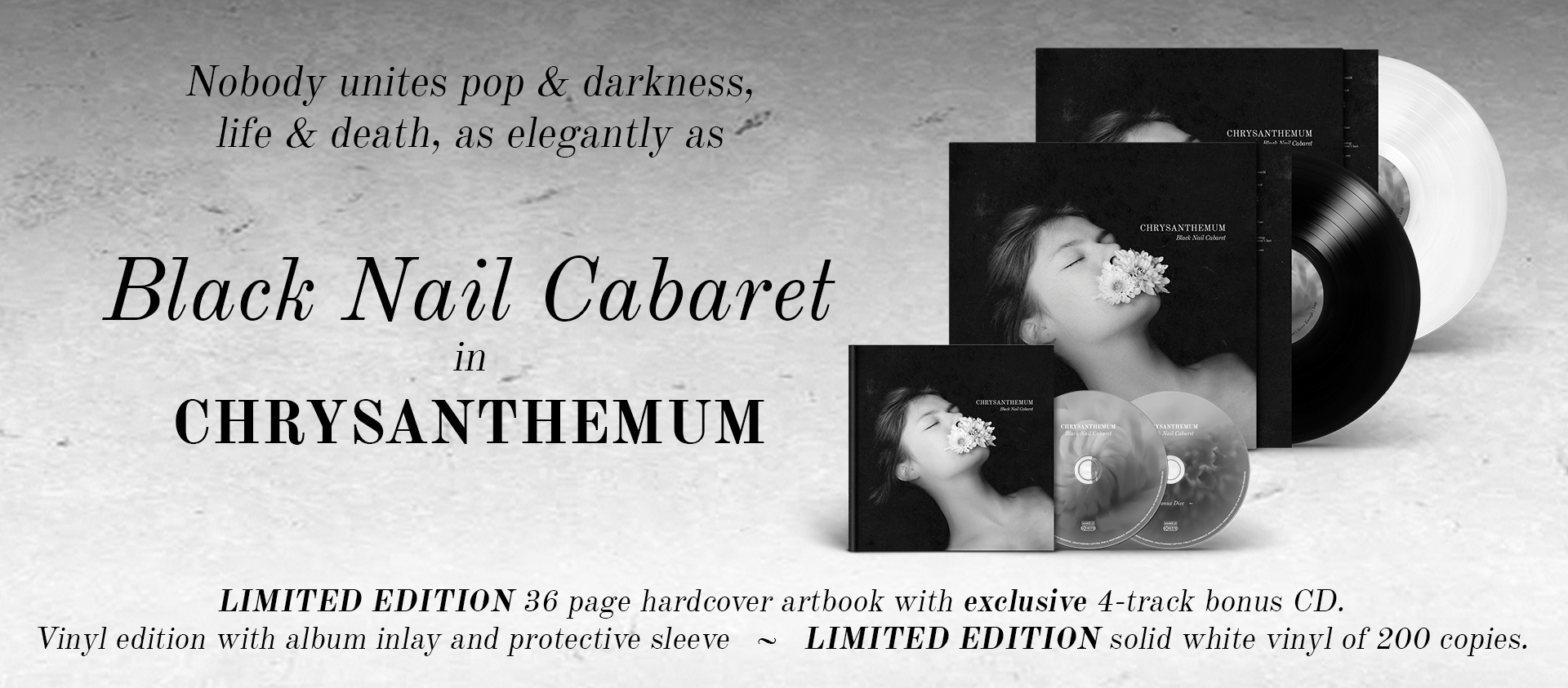 Are all the songs on your EP new, or is there older material on it? How old is the oldest track?
- The majority of the track foundations were laid in spring 2014 and then I worked on them until December 2015. I haven't worked as long on the lyrics though. The oldest song is "Concrete Jungle" which I recorded in the spring of 2015.
Do you have a lot of unreleased material?
- Well, people around me think I'm productive. I have lot of unfinished ideas just lying around. I have about 400 songs on my computer with really weird names like "snyggsynth.se",  "yourmother", "hardassmotherfuckersynth" or "otaktjävel". And I wonder why I'm having such a hard time finding anything, haha.
What kind of response have you received?
- It's been good for a first timer. I didn't expect that.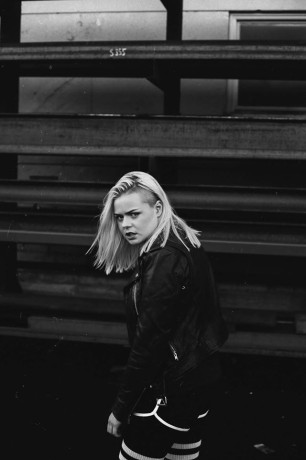 Are you creative in other ways than musically?
- Yes, I used to draw a lot when I was little, my family thought I would be an artist instead, haha. I gave it a try about two years ago. I studied graphic design and was planning to make a go for it, but I had to drop out because I couldn't get any more financing from CSN. Maybe it was for the best, I probably wouldn't have made any music then.
Bill Leeb in Front Line Assembly has said that "there are only so many ways to paint a wall black" when they wanted to expand their electro industrial horizons and create a much poppier sound with their side-project Delerium. Do you also have other sides that want to come out?
- Yes, I think you can hear it on the EP that I'm moving towards somewhere outside the box. It's when you're not rigidly bound to a certain genre that you can create really exciting music. It's a lot more fun to mix it up and be influenced by songs in different genres and use what you like and create something new with it. I have a lot of different sides that want to come out.
Are there any bands today that you like and are influenced by? I've seen you mention Youth Code which is one of my favourite new industrial bands.
- Yes! But in general very few bands today. Gesaffelstein and Schwefelgelb , I'd say. But that's perhaps not synth? Anyway, cool bass lines get me going, modern techno that flirts with EBM, I love it!
What other kinds of music do you listen to?
- It can be anything from anarchopunk to heavy electrohouse. I have broad musical tastes. If it's a good song, it's a good song regardless of genre. But I prefer heavy music with lots of bass and good lyrics, haha.
So, what happens next, I've heard that a new single is coming this spring? Which direction are you going?
- Yes, that's the plan. We'll see if we can make it. The sound depends on what I'm inspired by, but I won't contain myself to genre boundaries. I will do what I think sounds awesome or what I feel is missing from the music world today. Of course, it's a bonus if someone likes it, haha.
Any more collaborations in the works?
- Nothing planned as of now. There's been a few requests, but right now I want to focus on Rein.