Einstürzende Neubauten will release their new album "Lament" (Rough Trade) in 1 month, on November 7, surely one of the highlights of 2014 for many Release readers. Album cover and track listing below, new press pic above.
It has been known for quite some time that the new piece is to be premiered at Diksmuide in Belgium on November 8 as part of the commemoration of a battle 100 years before. The whole album "Lament" is inspired by World War One and the band has digged into historical archives – listened to interviews with prisoners of war for instance. "Lament" has also included music of the Harlem Hell Fighters, Afro-American soldiers who fought on the French side.
Diksmuide marks the start of a 17 date tour.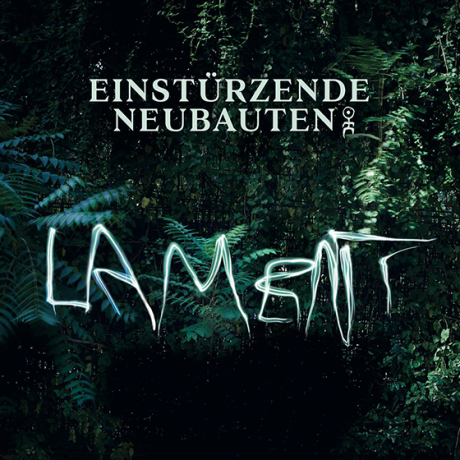 Track listing:
Kriegsmaschinerie
Hymnen
The Willy – Nicky Telegrams
In De Loopgraaf
Der 1. Weltkrieg (Percussion Version)
On Patrol In No Man's Land
Achterland
Lament: 1. Lament
Lament: 2. Abwärstsspirale
Lament: 3. Pater Peccavi
How Did I Die?
Sag Mir Wo Die Blumen Sind
Der Beginn des Weltkrieges 1914 (Dargestellt Unter Zuhilfenahme eines Tierstimmenimitators)
All Of No Man's Land Is Ours