They took their time but now Depeche Mode and Columbia Records have revealed the title, track listing, cover image and so forth for the new, 13th studio album.
The album title is "Delta Machine" and it will be released on March 26. The video for first, delayed single "Heaven" will debut on VEVO next Friday, February 1. The track listing shows that the album features 13 songs with an additional 4 on the Deluxe Edition's second disc. Single song "Heaven" is number 3 and the last song is called "Goodbye" which could indicate that this album is Depeche Mode's last, but it's not likely considering the good mood in the band. Several song titles are short and simple like the aforementioned and "Angel", "Slow", "Broken" and "Alone".
"Delta Machine" was produced by Ben Hillier, mixed by Flood and the recordings took place in Santa Barbara and New York City during the last year.
- Writing this album was incredibly daunting as I wanted the sound of this collection to be very modern, Martin Gore says. I want people to feel good about listening to this record, to get some kind of peace. It's just got something magical about it.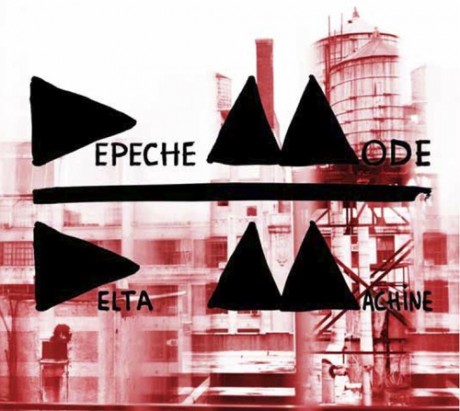 "Delta Machine" Standard Edition:
1. "Welcome to My World"
2. "Angel"
3. "Heaven"
4. "Secret to the End"
5. "My Little Universe"
6. "Slow"
7. "Broken"
8. "The Child Inside"
9. "Soft Touch / Raw Nerve"
10.  "Should Be Higher"
11. "Alone"
12. "Soothe My Soul"
13. "Goodbye"
The Deluxe Edition comes with a hardcover 28-page booklet including Anton Corbijn photos and a second disc:
1. "Long Time Lie"
2 . "Happens All the Time"
3. "Always"
4. "All That's Mine"
"Heaven" single:
1. "Heaven"
2. "All That's Mine" (B-side bonus track)
"Heaven" maxi single:
1. "Heaven"
2. "Heaven (Owlle Remix)"
3. "Heaven (Steps to Heaven Rmx)"
4. "Heaven (Blawan Remix)"
5. "Heaven (Mathew Dear vs Audion Remix)"