In February, we wrote about Black Nail Cabaret and the ambitious "synth noir" duo's signing to Dependent Records. Now, all is set for their new album: "Gods Verging on Sanity".
It will see the light of day on May 8th, as a 6-page digipak CD, 180g vinyl in limited edition and digital release.
This Hungarian dark pop act was supposed to support Covenant on their "Fieldworks 2020″ spring tour. On stage, their concept with music, art, poetry, costumes and BDSM eroticism comes to live. Black Nail Cabaret is Emese Arvai-Illes, once a performer in a fetish horror theatre group in Budapest and her partner, programmer and producer Kristzian Arvai.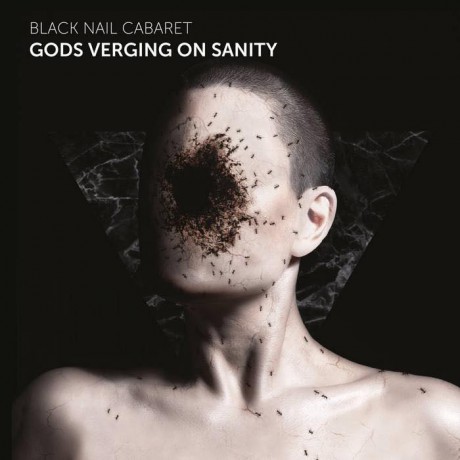 Here is an album statement form the band:
"We are gods, with an anus. We contemplate our place in the world, the meaning of our death. We find and create beauty, and yet we eat, defecate and reproduce like any other animal on this planet. We are existential organisms, and our minds struggle with this duality. We fight against our own mortality in different ways – some with procreation, some with art, some with power, and some just don't fight at all.
How far have we come and where do we go from here? How do we shed the old skin now that the new one is growing underneath?"