This May Alison Moyet released her album "The Minutes", her first since the 2007's "The Turn". It is a more electronic album then her last couple of adventures and when a tour promoting the album was announced I immediately looked for suitable dates to attend. Oddly enough the only dates I could manage was Bristol and Cardiff, which perhaps is not my first choice of cities to visit, but they both proved to be nice destinations. I really enjoyed the concerts which included 4 Yazoo songs.
The UK tour part in October will be followed by a few dates in the States in November.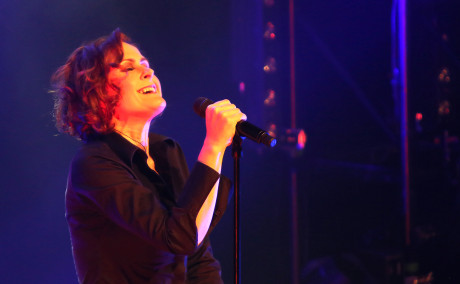 First up was the Cardiff gig; third row seats, brilliant. The opening act was Richard Walters, a singer-songwriter with a fantastic sense of humor. For me it was a bit slow, but quite nice.
Joining Alison on stage were John Gardner and Sean McGee, both hailing from London, flanking her to the right and left. Both were playing keyboards and various guitars. Behind the musicians there were a number of LED-screens of various sizes and positions, all nicely programmed to enhance various moods throughout the set, without stealing too much attention from the real star of the show. From the moment she entered the stage until she left some ninety minutes later she really had the audience in her hands. The sound was electronic for almost all songs, and quite dynamic, from really tender and frail whispered soundscapes to almost club hard hitting in-yer-face mayhem, complete with throbbing bass lines. The set list was a mixture of songs from "The Minutes", best of solo stuff and 4 Yazoo songs – and identical for both shows I attended. I really liked "The Minutes" from the moment I listened to it and live I feel it is even better. Alison spoke quite a lot, partly explaining the new songs and also delivered a number of jokes and some bantering and interaction with the audience. I usually do not like long in-between song talks but this time it felt important and at times very spontaneous and true, which is always difficult to achieve.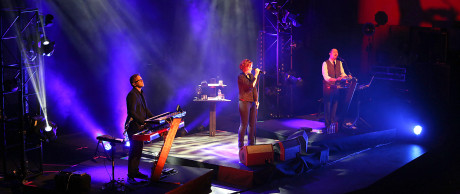 Alison's voice was strong and sounded warmer then ever to me. Some of the songs were presented in a new novel way, for instance "Is This Love" was turned into a smooth slow ballad and "Only You" was performed in a minor key, which Alison explained then and also have done earlier.
- "Only You" has been a good song for me, it opened a lot of doors. It has been covered more times than I want to think about and sometimes it feels like I am covering myself while singing it. I never want to be a nostalgic act. John and Sean made this new arrangement in the tour bus in minor key and I sing it like I always have sung it, but it feels new and interesting.
The first song to bring the audience to their feet was "Situation" in Cardiff and in Bristol my friend got up dancing in "Love Resurrection" followed by the entire audience and we never stopped until the last bars of "Don't Go".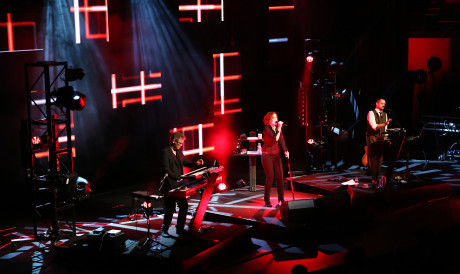 Set list:
"Horizon Flame"
"Nobody's Diary"
"When I Was Your Girl"
"Ordinary Girl"
"Remind Yourself"
"Is This Love"
"Filigree"
"Falling"
"A Place to Stay"
"Only You"
"Apple Kisses"
"Changeling"
"This House"
"All Signs of Life"
"Right As Rain"
"Love Resurrection"
"Situation"
Encores:
"Whispering Your Name"
"All Cried out"
"Don't Go"
All photos by: Fredrik "Schlatta" Svensson