We asked Mesh to comment on all their previous albums, one by one.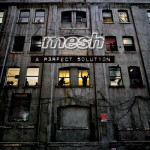 "A Perfect Solution" (2009)
- This album marked a massive step forward for us. It was the first album without Neil Taylor. After a lot of thinking Mark and I decided to carry on and start a new chapter in our careers. I think it has a darker and edgier feel to it. I think it summed up where we were at in our lives at the time.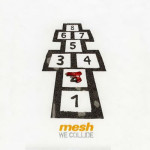 "We Collide" (2006)
- With this album we used the mixing skills of Gareth Jones. He came to our studio in Bristol for the final mixing sessions. Overall I think it sounded more commercial than any other of our previous releases. The very minimal and clean artwork tried to sum up the feel of the music.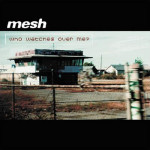 "Who Watches over Me?" (2002)
- This album holds some great memories for me. We were signed by Sony/Columbia and became fulltime musicians. It was the first time we were able to concentrate on just writing music. The recording costs were bigger than ever before. The budgets for videos were massive. This was our first step into the real music world. "Leave You Nothing" had heavy rotation on many German radio stations.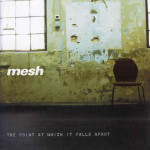 "The Point at Which It All Falls Apart" (1999)
- This album was for me when we found our sound. Magazines started to really take notice of us and the reviews were fantastic. A support slot for De/Vision proved a great move for us. All of a sudden we were getting a lot of exposure to a new audience that really connected with what we were doing. I still love the feeling of the artwork on this album. In a previous trip to Germany we found a derelict factory and spent a few hours taking pictures. All the images on the album were taken there.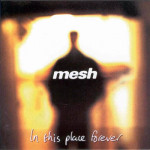 "In This Place Forever" (1996)
- This was our first real album. It was written as an album rather than just a collection of songs. "You Didn't Want Me" and "Confined" were stand out tracks from this time and still find themselves on our live setlists today.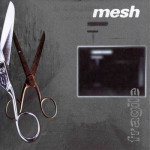 "Fragile" (1994)
- This was originally just an EP and was released by ourselves on our own label Tolerance Records. We initially pressed 500 copies and were not long after signed by Memento Materia – our first label – who re-released it. The original have become something of a collectors item now. There is also a US version with extra tracks and different artwork.
Mesh interview
Click here for Mesh interview.