Essex band Empirion are creators of quality industrial dance music, and hit the scene back in 1993 with the track "Narcotic Influence". Since then there have been the highs of being signed to XL (the same label as the Prodigy), and performing on a US tour with the likes of Moby, 808 State and System 7. The lows came in the form of original member Bob Glennie getting a brain tumour, which effectively put a stop to the band, with the other two members, Austin "Oz" Morsley and Jamie Smart, separating to do their own projects like KLOQ.
Fast forward to now, and Empirion have not just reformed, but brought out the new Dependent Records album "Resume", which Mike Whyte talked to them about, amongst other things, recently.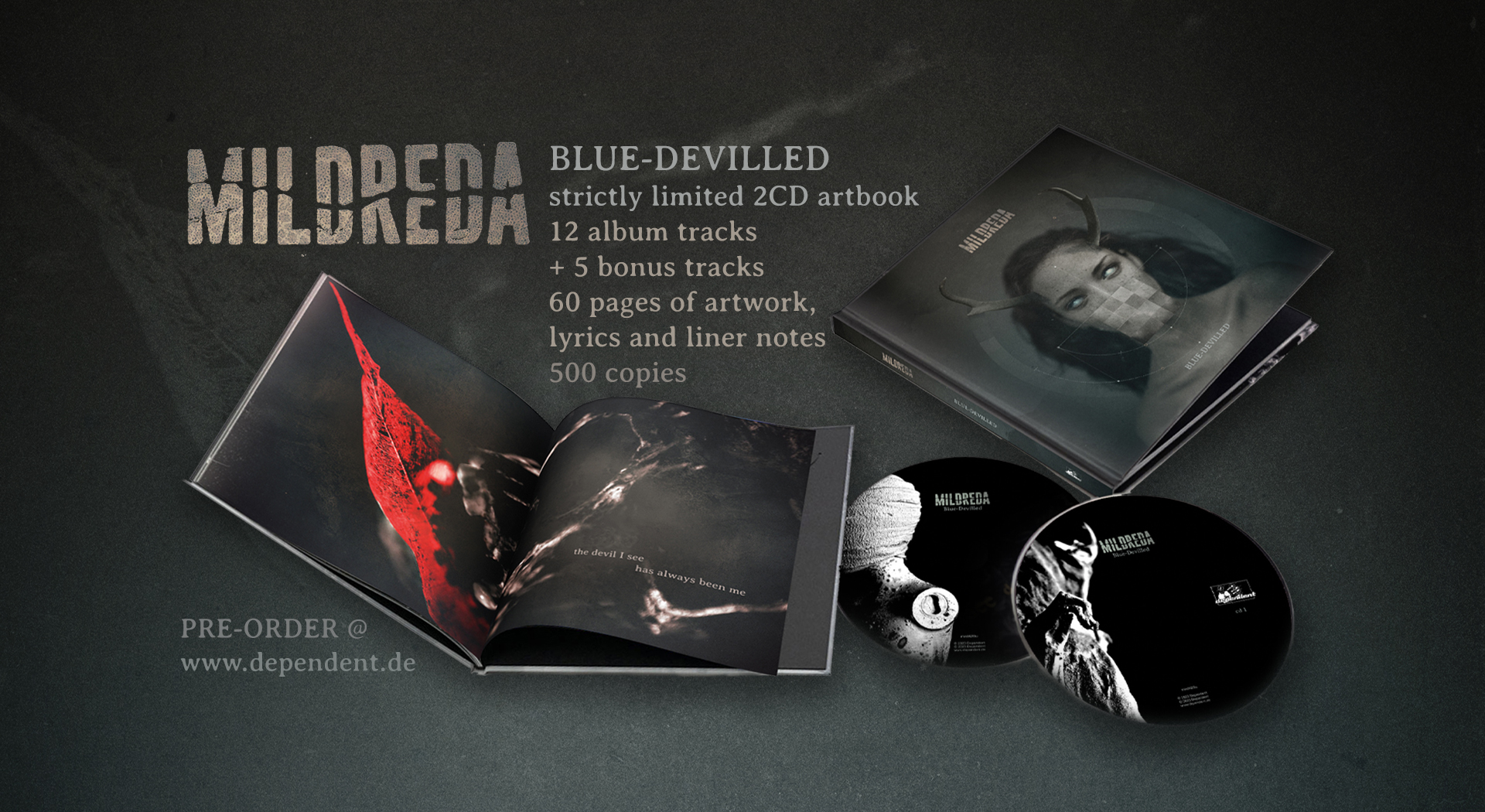 The love for hard beats and sounds
How does it feel to be back with your second album after 23 years?
Oz: Feels great, the response has been out of this world with old and new fans letting us know what it means to them for us to be making music again. We feel that we're only just getting our best music out there, we feel our best is yet to come.
What influenced the decision to record new Empirion music?
Jamie: After a few years of gigging it was quite normal to think we should write new material, it was natural to get back in the studio and start creating tunes. It took a short while to work out what we should be writing, what sort of sound Empirion was in today's music world. We ultimately just did what came natural – blending our roots of dance and industrial together to make our own sound. It worked back then so it should work now. We both have a love of hard beats and sounds so we didn't try and avoid that – we just rolled with it.
Which are your favorite tracks on "Resume"?
Oz: Well we've had these tracks running around our heads for years now so it's safe to say we've had to take a break from them until the album got released. It's actually been nice to play the CD and go through each track one by one. It's made us listen to them in a slightly different light and almost fall in love with them all over again. It's hard to choose a favourite, some days we go with the harder faster tracks but then we also love the slower more melodic ones.
You merge electronic body and dance music in a natural way. However, these are two quite separate scenes with different clubs, festivals, record labels and so forth (even there is a lot of cross-polination going on). You were on XL and now the industrial label Dependent, for instance. What are thoughts on this?
Jamie: It's neither one or the other for us, it's just Empirion music and we've always captured the best of both scenes. We don't care too much about what's going on in either scene or which label it is, as long as they support our music. Our decision to go with Dependent was purely based on what they could do with getting the product out there and if we could work along side them.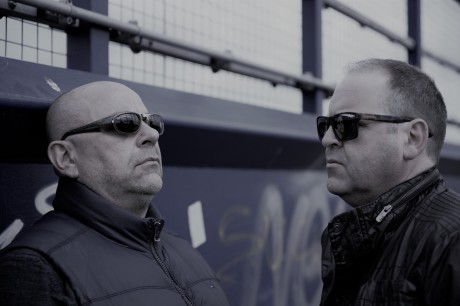 That other Essex band
Some of the new tracks incorporate interesting samples. Where do you source these from, and when do you decide to use them, before making the track or after?
Oz: Sometimes we found samples that would just sit in the loops of music we made, we almost had a groove going then they would help create the vibe of the track. Other times we had created an almost finished track then thought to ourselves we needed to add something more human to the music, then we would either find a sample or get a vocalist to ad-lib some vocals for us to cut up and play about with. There's no real order to these things, it's just whatever comes naturally. We've always used samples from films, they add a real dimension and texture that you can't always get from vocals so that's why we're attracted to them.
You have your own identity of course, but some of your tracks remind me of a more industrial version of The Prodigy. How influential have they been to you, and also you to them? We know you have supported them live, recorded a talked-about "Firestarter" remix and that Jamie remixed Leeroy.
Jamie: Well it's safe to say that we've been writing our own thing from way back in the day, it's possible that we've taken influence from many bands including the Prods but we've never gone out of our way to sound like any of them. Maybe it's the toughness and vibe that gets picked up on or even some sounds and samples but it's something we're conscious of to not sound too much like anyone else. God knows if we've influenced Liam in some way… you'll have to ask him!
I was also very upset to hear of the passing of the icon that was Keith Flint. You played a "Flinty Tribute" of your epic "Firestarter" remix at Wave Gotik Treffen in Germany. How was the response and what are your memories of him?
Jamie: It went down really well of course. Any tribute to him would go down well but our connection with him would probably mean more than most other tributes I guess. He was a good friend and we'd obviously spent a lot of personal time with him over the years. To lose someone close is hard enough but he was such a major player in the electronic community so it was even harder to come to terms with and what he'd left behind. We're devastated.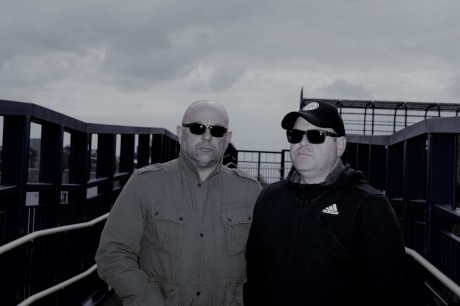 In the not so distant future
Many readers enjoyed KLOQ, which had guests like Douglas McCarthy from Nitzer Ebb. What's the status of this and other projects?
Oz: Jamie had been working with our long time friend Pete Crossman on Controlled Change and I'd had my own project KLOQ, but to be honest Empirion is our only focus now. We both had good times working on these other projects but all of our time is now spent with what's going on with Empirion.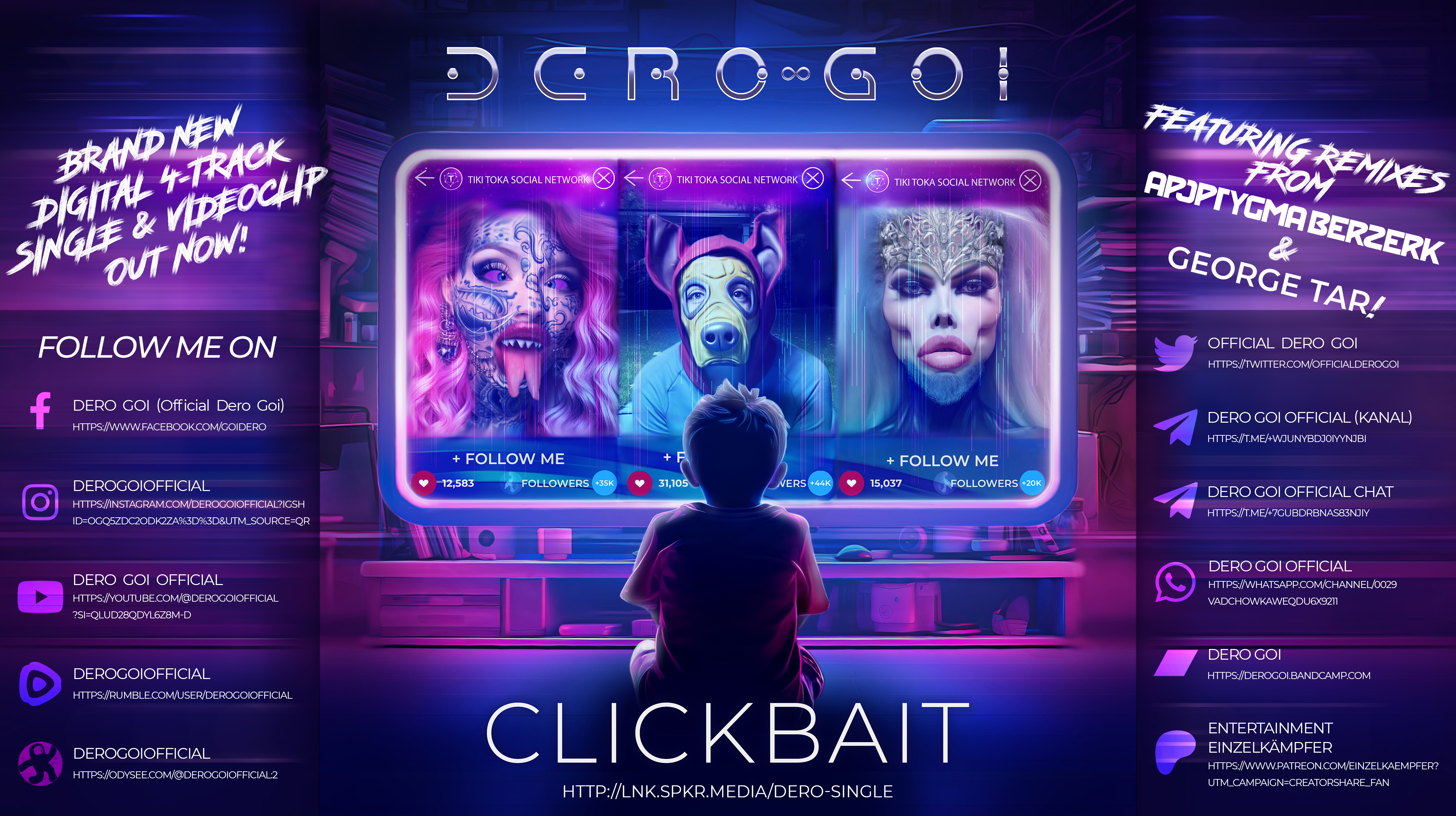 You both started off as DJ:s. What 5 tracks would still be staples in your set?
Jamie and Oz: Joey Beltram's "Energy Flash", Orbital's "Chime", Nitzer Ebb's "Join in the Chant", Humanoid's "Stakker Humanoid", Underworld "Rez".Tuuuuuuunes! The list could go on and on…
Do you have plans to tour the album?
Jamie: We have gigs already planned around Europe for the next few months and into next year so watch this space and hopefully we'll be reaching most people sometime soon.
Where do you see the future of Empirion?
Oz: We just want to get the band back out there and give people the best experience from the music and live shows now the album is out. We will continue to write new material so at some point in the future we will get this to people. It's totally in the hands of the fans in some ways because if the buzz keeps going like it has been it just drives us on to keep delivering. The bottom line is that we are enjoying ourselves being back together and we feel better than ever. It's looking good and feels awesome to have this opportunity once again.
Read more