Many of new wave's greatest bands simply couldn't keep up with the change of the times, and, just like disco acts, many of them simply faded from view by the mid 80:s – or changed their sound. Fast forward 30 years and the 21st century offers a range of new and interestering "new new wave" bands foiled in bits and pieces of post-punk, electronic dance music and synthpop chords.
However, rather than turning to the UK, the major new wave country in the 1980:s, one of the more interesting new acts has its origin in Italy. Release sat down in Hamburg with Turin based four-piece We Are Waves, who recently released their third album, "HOLD", filled with flanger effects, lots of treble and mid frequencies, and chorus pedaled bass lines, bringing back memories of the early 1980:s. But their not after nostalgia, instead they want to make a fresh take inspired from the heroes of old like The Cure, Joy Division and Killing Joke and new music like Editors, Gesaffelstein and Moderat.
When I started to get really interested in music in my childhood in the beginning of the 1980:s, most of my early heroes were found on the new wave and synthpop scenes, especially those bands operating in between new wave and post-punk. Save for Depeche Mode – one of those bands that kept their position far up in my hierarchy of favorite bands – I simply loved bands as This Fear ("Soldier of This Fashion"), The Press Club ("I'm Watching You"), Spot the Dog ("Man Who Dies Everyday"), Tools of Romance ("Cool Heart") and quite many other similar bands. But by the end of the 80:s it was more or less over – or was it?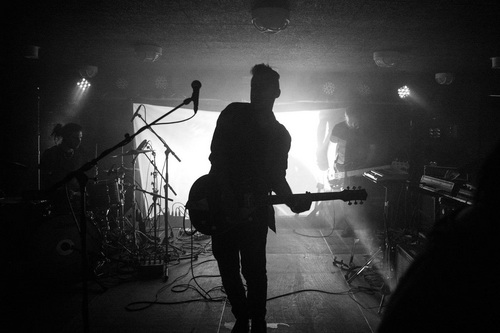 The beginning of the new millennium saw the rise of a new music revolution. Artists and fans were starting to once again show interest in the sound that dominated music in the beginning of the 80:s.
Building on this new found glory for flangered bass guitars We Are Waves debuted on the scene in 2012 with a self-titled EP. Although they stand out in the crowd of Italian acts by being one of the few Italian alternative bands crossing the border to do shows and festivals abroad, in particular in France and Belgium, they are still unknown to the masses of new wave fans.
With their modern take on the genre, the band is productive beyond average and have to this day released albums "Labile" (2014), "Promises" (2015) and "HOLD" (2018), and in between also released the remix EP "Promixes". Singer Viax' voice operates on the vocal scale somewhere in between Jaz Coleman of Killing Joke and Harry McVeigh of White Lies.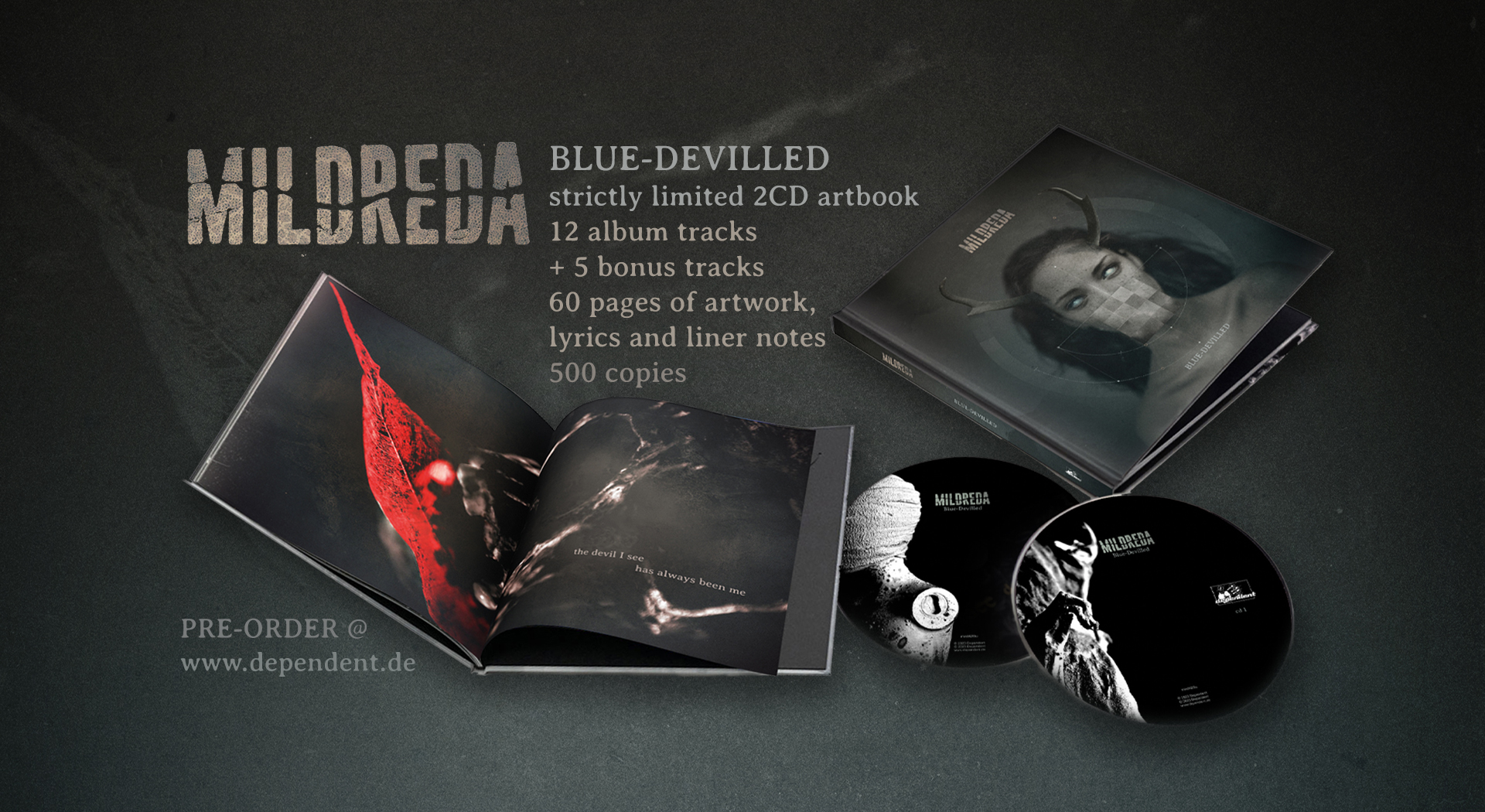 A wide range of musical influences
We Are Waves are quite unknown for music fans here in Germany. Tell us a bit about your background.
- We've just played once in Germany, in Chemnitz. It rained a lot and we broke our van's tailgate, but it was a great gig! Well, we're from Italy and we play this sort of mix between new wave and modern electronic music.
Earlier this year you released your third album, "HOLD", with yet another distinct new wave/post-punk sound. Although the sound is consistent over your album releases it has also changed. What's your take on this development?

- We wanted this album to have a more personal sound, so we took our time to record it. It's more relaxed than the older ones, and there's more "space" in the songs, there is just more narrative in there. We also took our time to experiment in the studio, actually more than ever. Songs like "Fugitives" or "Head in the Ocean" could never have been written in a rehearsal room.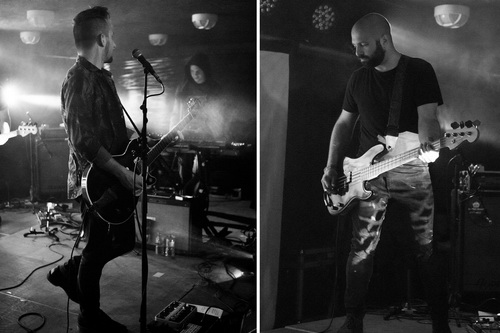 "HOLD" is also the third album in four years plus we have the "Promixes" EP released in 2016. That's a very productive tempo if you compare to other bands. How do you work with the creative process?
- Yes, we're workaholics! The creative process is at the start something between me [Viax] and Cisa on synths [and programming]. Usually we write rough ideas separately, with our different styles and influences. I'm the most "80:s oriented" in the band, Cisa is more into modern electronic stuff like Moderat, John Hopkins, Trentemøller. Then we work together to merge our ideas and create some demos and if we like the final result we start to rehearse with the entire band, involving Fabio on bass and Adriano on drums.
When we have a bunch of good songs we do a selection and play them live. Before we started the "HOLD" recordings we had more or less twenty songs, so we kept the best ten for the album.
You gradually refined the new wave/post-punk character in the sound over three albums and obviously have many references to the 80:s post-punk scene, and when also considering the vocals that very much remind us about Jaz Coleman of Killing Joke. Where do you get most of your inspiration from?
- Of course we love the names you mention but we listen to many different kinds of music, getting inspiration from everywhere. At the moment we're enjoying the new afrobeat movement in techno music and the new alternative Italian scene called "itPop". We always mix those influences with our background to create something peculiar. We like to think that playing new wave in 2018 doesn't have to be something nostalgic, rather some sort of fresh start.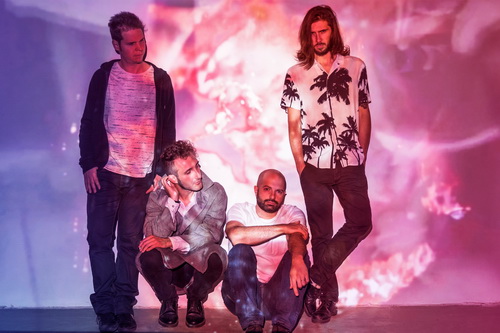 You also have many electronic elements on your albums, in some cases you have even made completely electronic songs such as club-oriented "Mirrors" and indietronica track "Maracaibo"on the last album. What are your thoughts on this mix of music genres?
- It's our goal! We started with a standard musical background made up of post-punk acts like Bauhaus, Joy Division and The Cure, but after a while we decided to make it more personal. New wave effects are a sort of the "color palette" to use on the different influences we want to insert in our music.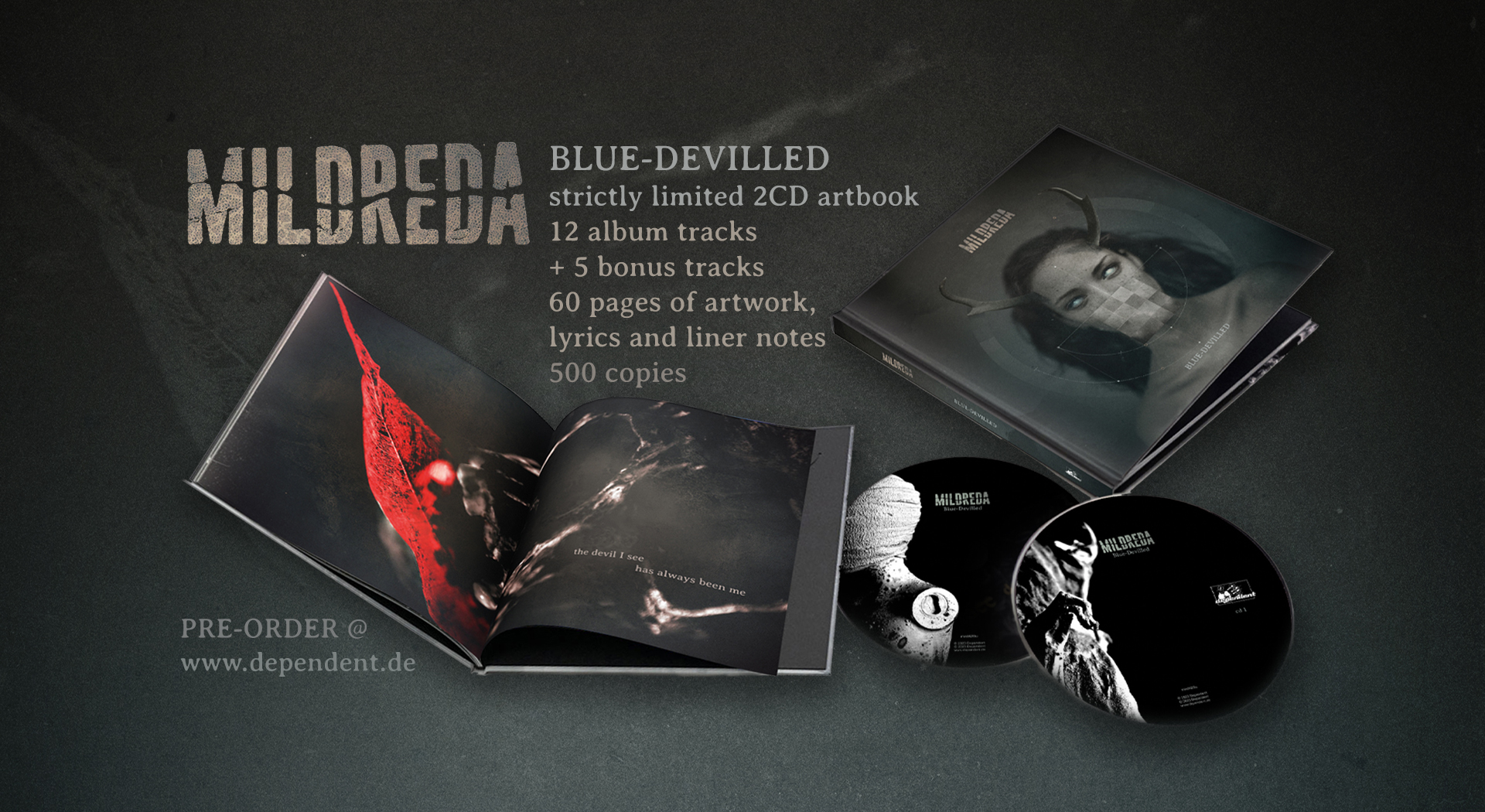 "Promixes" is quite interesting since it's an electronic take on songs from "Promises". What was the reason to rework these songs and give them an electronic imprint?
- It really started like a joke; we would like to do something different from the usual unplugged set to play at showcases and small venues, so we tried this electronic two-piece rework of our songs plus some homage to artists we love like Depeche Mode, Editors, Gesaffelstein and a few others.
We enjoyed the final result and started doing some gigs with this line-up, and got a great response so we decided to release a sort of "negative" version of "Promises". So we recorded "Promixes"! It was cool because it let us play with some artists we love like The Toxic Avenger or Aucan.

The challenge of breaking outside Italy
Being an independent band in Italy is a hard. Several interviews – Release's own and in other magazines – with Italian acts bear witness of the continuous struggle to get established at home. And if you sing in English you're making things even more complicated.
Brothers In Law, Green Like July, M+A, His Clancyness, Be Forest are only a few examples of what is really good in Italy. Critics loved them all and some of these acts even played SXSW on multiple occasions, and M+A even won their spot at Glastonbury Festival through the Emerging Talent Competition. However, none of these bands have ever headlined a significant musical event in Italy. In an interview last year Andrea Guagneli, the drummer of Brothers In Law, pointed out that "success is only for things that can be sold easily [...] radio and press offices are controlled by majors [...] these are the main problems".
Viax explains that We Are Waves don't experience similar problems on home turf, there are clubs to play, there is rather an issue starting in preconceptions about Italian acts among international promoters and booking agencies.
Since music became digitized it's a huge competition to get stage time and to stand out in the crowd of bands. What challenges do you have face when trying to break through the masses of bands on the scene? Is it a tough challenge?

- Yes, it's exhausting. We work with two booking agencies inside and outside Italy that put much effort into helping us out and book us for shows as quick as possible. It's kind of overcrowded, there are lots of bands and everyone wants to get attention.
It's an everyday job made up of mails, phone calls and social media strategies to get as much attention as possible.
How vibrant is the Italian scene for your music and how haveWe Are Waves been received by the audience at home turf? Has it changed over the years considering that you have released three albums at this point?
- We're not so much into the pure post-punk niche, we cross the lines to electronic and indie music, so we can't give a good answer on that one. Anyhow, there is a great scene with lots of clubs, promoters and bands that do a great job. We have lots of fun every time we can play that circuit.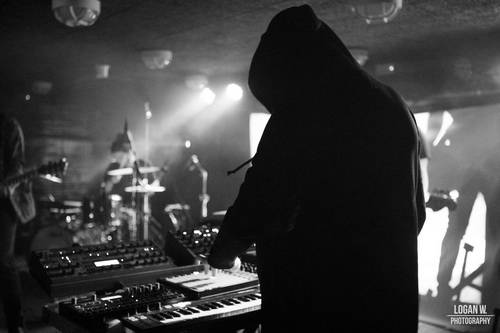 In Sweden, Germany and the UK many bands not coming from the major music cities such as Stockholm, Berlin and London/Manchester experience that it's tough get on stage since you need to be part of these major music city networks to earn your time in the spotlight. How does the Italian music scene work out in this respect? You originate from Turin and may have similar experiences.

- Yes, it's quite similar here but you have to consider that, except in two or three cases, Italy is not a big cities nation, it entails hundreds of small and medium towns. So, 90% of the clubs and gigs are not in big cities like Rome or Milano but in places that are less hype-dominated.
Turin is a sort of strange exception because it's a big city with a great music culture, so the situation is quite healthy. Anyway, even in our city we don't perform more than two times a year.
There are very few bands from Italy making it onto the international scene compared to countries like Sweden, UK or Germany. Of those Italian bands crossing the border it's mostly cheesy pop music like Laura Pausini. Is it difficult to cross borders and get international gigs, especially when you're on the indie rock, new wave and post-punk scenes?

- Yeah, during the last years we've experienced that it's very hard to get attention from foreign promoters. There are some preconceptions about Italian bands, so it's very hard to make yourself heard. One of the best compliments we've got when playing out of Italy is "You don't seem Italian".
Band photos by: Davide de Martis
Live photos by: Logan W. Photography