Johan Carlsson thought it was high time for a Daniel Myer interview. Myer is enjoying a hugely varied and lengthy electronic music career in Haujobb and a myriad solo projects. He is also a producer and remixer for other bands, including such luminaries as Front Line Assembly, Download, Front 242, Covenant, De/Vision, Mesh, VNV Nation and And One. It seems Myer is working non-stop, and always have something in his pipeline. He's also been a member of Covenant, worked with Alan Wilder (Depeche Mode, Recoil) and been an influential figure in the alternative electronic genre since 1993. 
We must wait
Haujobb has been a favourite band of mine since their 1993 debut album "Homes and Gardens". Daniel Myer and Dejan Samardzic have consistently put out quality music, all superbly produced and constantly evolving – often going outside of the so-called industrial genre where they started. The excellent "New World March" was released in 2011 and last year they released the old-school single "We Must Wait" featuring Jean-Luc De Meyer on vocals. They have been working on a new Haujobb album – tentatively called "Blendwerk" –  for some time, the result of which we'll see later this year.
- The new Haujobb album is coming along kind of slow. But so does everything right now, because my studio computer is broken. We have all the songs laid out and we just need to finish the lyrics and vocal recordings. After that is the fun part, mixing, hehe.
Haujobb are known for changing their sound almost completely between albums. I asked Daniel if that's their plan from the beginning.
- It's not a plan, it's a natural process. We evolve and the things we like change. Our gear changes. But to be honest, it seems like Dejan has found his sound in the past few years. So the new Haujobb album sound similar to the last one. More analogue gear, closer to Sheffield than ever before.


Dejan and Daniel: Haujobb.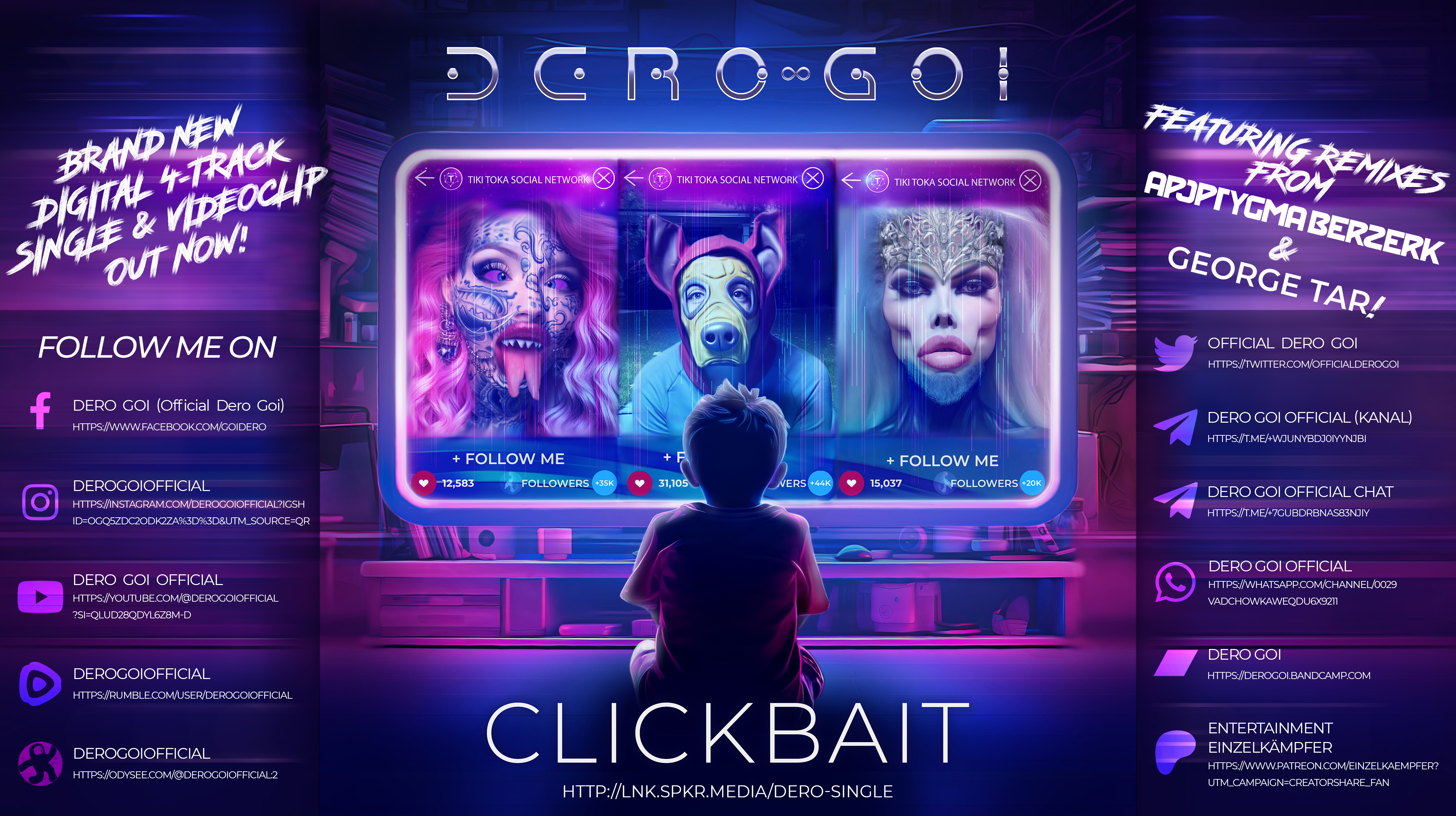 Eye vs Spy
The industrial "super tour" Eye vs Spy took place late 2014 with Skinny Puppy, Front Line Assembly, Haujobb and LA newcomers Youth Code. Haujobb successfully ran a crowdfunding campaign to partly fund their part of the tour. As a European, I'm so jealous that they only toured North America, so I had to ask if there are any plans to bring the concept over here.
- No, not the whole package, I am afraid.
I followed the tour via social media, and it seems like everyone had a fantastic time…
- It was a great tour. Very well organized. Big venues, a lot of people, great vibe on and off stage. I was hoping that more would come out of this, but it doesn't look like it.
So, no future collaborations?
- We will probably continue working with FLA on future material. But that's about it. I was hoping to get Youth Code over for my next Myer Day festival, but they have other plans. I am still in touch with Cevin Key and I hope I can somehow reach out to Ogre. Great guys!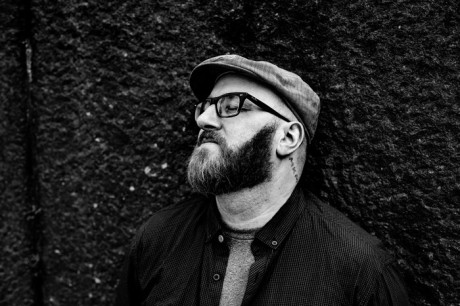 Being true to yourself
Speaking of tours, Daniel's solo project Architect is also in the news with a new album in the works. He's heading for Wave Gotik Treffen and has just toured the US together with Seabound, which according to Daniel was quite a ride with long drives and short nights.
- It's like my last tour with the old material. I always bring 100% on stage, and I try to give the people what they paid for. Energy, enthusiasm, ecstasy, haha. Architect live is about turning the album tracks into something new, with a lot of live tweaking, a lot of percussion and some cool visuals.
Daniel is quite busy on Soundcloud, and recently posted two different versions of the new Architect track "Neon". Fans could vote on which version would be the single. So, which one won?
- The second demo will be the single. Only digital though. And probably for free again. I already received some amazing remixes and my friend Tomas Tulpe is working on a video for the track. It will basically be the bridge between the last and the new album.
Can you tell me anything about the new Architect album? Release date, vocalists, musical style..?
- Soon, not sure, everything, hahaha! With the new album I will try something new again. We'll see. The demos are all over the place. All kinds of styles. From garage to techno, from noise to ballads.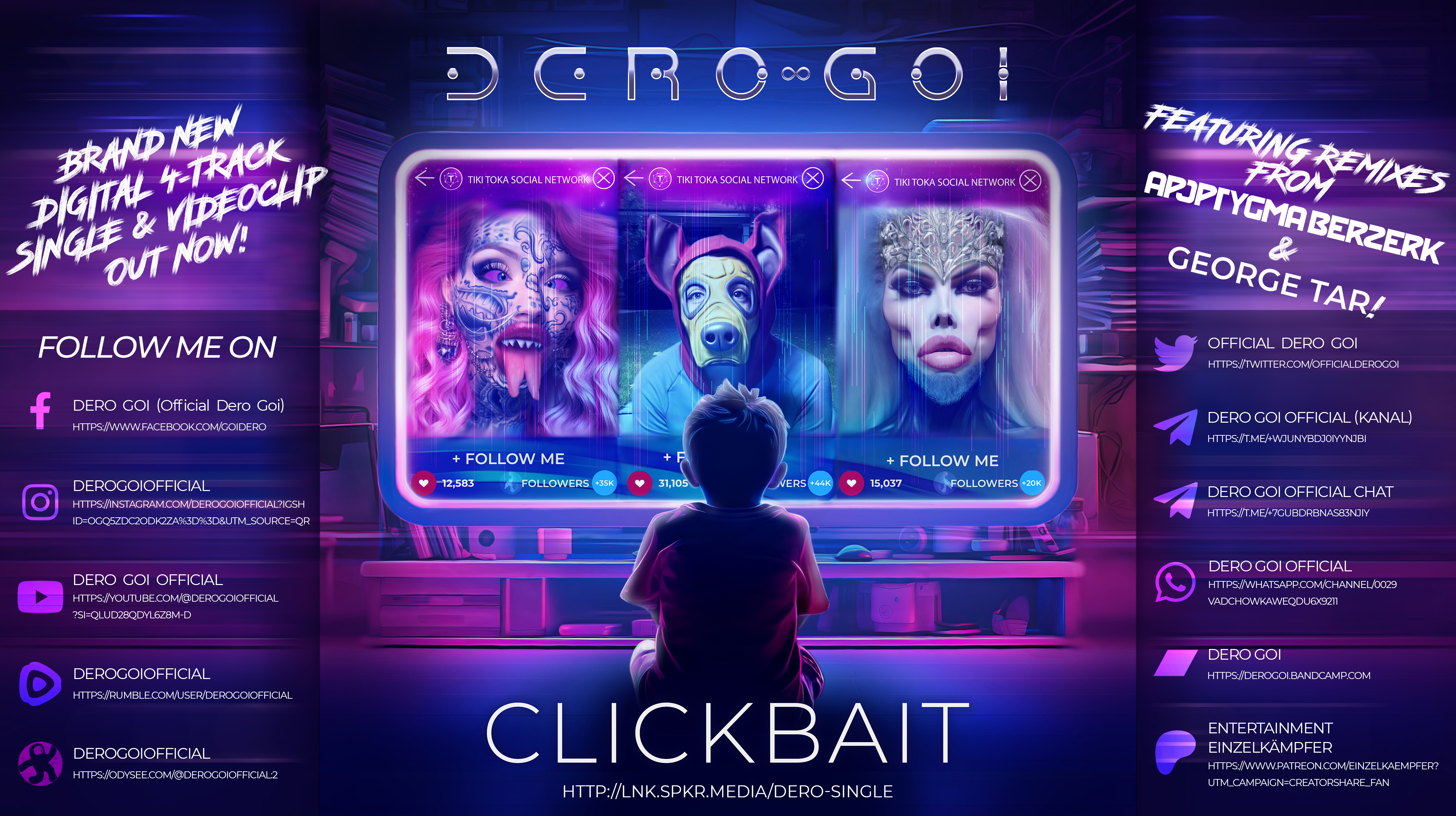 When Alan Wilder went on tour with his Recoil project he picked Architect to join him as opening act.
How was it touring with Alan Wilder? What did you learn from him? Do you keep in touch?
- We are still in touch. It was amazing touring with him. It was literally a dream come true. In most of my old interviews I answered the questions about who I wanted to work with "Alan Wilder of course". I would have never imagined sharing a stage with him, and working with him was even better. I didn't learn a lot, only to be true to yourself, which is very important, but I already did that for the most part of my "career", haha.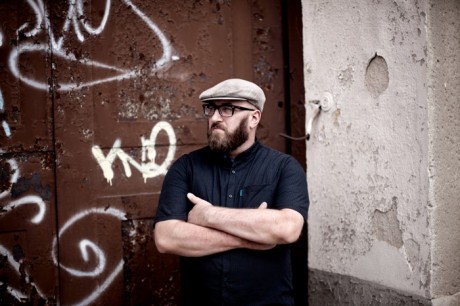 "Four on the floor stompers"
Since Daniel is seemingly a workaholic with a whole bunch of different projects running, it's time to figure out exactly which other projects he's working on right now.
Can you explain a bit more what Liebknecht is?
- Liebknecht is my club/dance project. Focused on four to the floor stompers. It started out as my techno outlet. There will be no album, only free tracks here and there, I guess. Played a few festivals and involved Ribi in the live setup, my old pal from Erfurt. He is already part of the sound, because he sent me a shitload of cool material for this project. I will hopefully play some bigger festivals soon. I also collaborate with some interesting people for this one.
Which other projects are active now?
- There is also Hexer, my drum'n'bass project. I only release stuff on Alphacut Records with this one. There is the re-release of the S'apex album on Poets Club Records. I am working on a new DSTR Album. The first one, actually, haha. There are a few other things I am involved in with different artists. A lot of cool promising stuff. Klangstabil for example, and Jean-Luc De Meyer, and with my friend Molle etc, etc…
When and how do you decide which project a track goes to? Before, or after it's done?
- I start with a project in mind. Only very rarely do I switch the projects in the process.
The S'Apex album "Audiodesign" was just released on Bandcamp, as you mentioned. How did you decide on this? Will we see more of your older stuff remastered and re-released?
- I worked on the material over and over and I was never really happy with the album. It was great, but there were some small things that I thought I could have done better. So that's what I did now. I hope.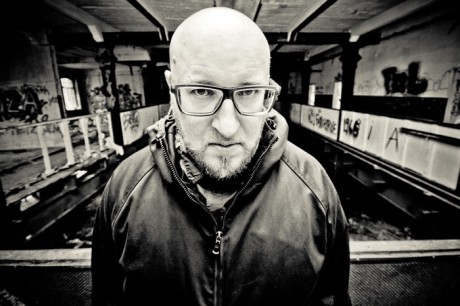 Ego
What kind of stuff do you listen to these days?
- Nothing really. I collect a lot of music online, buy some CD:s I miss in my collection here and there. But on my iPod are only albums of my favourite artists: Coil, Talk Talk, David Sylvian and Ulver. I do a radio show with mostly quiet songs, sometimes some ambient or noise tracks.
What's it like being a small, independent artist today? Is the "scene" sustainable these days, and are you able to live on your music?
- I am looking for a job.
…He said rather dryly. I guess it's a tough business right now, especially in the small, although eclectic genres he's active in.
Daniel was a member of the Swedish band Covenant for a while, in the studio and on stage, for the recording of "Modern Ruin" in 2011. He decided to leave shortly before the latest album "Leaving Babylon" in 2013, even though some of his material ended up on that album too.
Why did you leave?
- Honest answer: Ego. One ego is enough in a band. I have my own. It didn't work.
Anything else you want to add?
- Support the artists you like. Even if you only follow them on all their social media platforms. Unfortunately artists get rated by the number of followers these days.