Klangstabil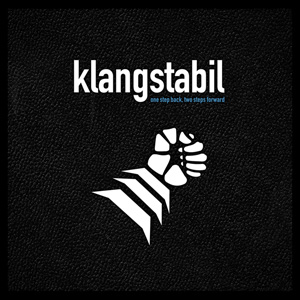 One Step Back, Two Steps Forward
Format:
Compilation
Label:
Ant-Zen
Release date:
April 21, 2015
By:
Mike Whyte

It's always great to achieve a milestone, and for Klangstabil this certainly is one. It was a little bit more than twenty years ago that the duo of Maurizio Blanco and Boris May fused together to create Klanstabil, a group dedicated to musical exploration under their simple motto – and this compilation's title – one step back, two steps forward. It was also 20 years ago that the label Ant-Zen started.
Across a massive 30 track, 20-year-spanning compilation there is obviously a lot to get your teeth into, and the most noticeable thing to tell you is the amount of variety that is on offer here. Thanks to the fact that this is an act unwilling to rest on their laurels, the amount of change in style and development of sound is truly breathtaking.
Some highlights: "Kantorka" is a gorgeous track that provides a real 60:s futuristic vibe with its bleeping and echoing. It sounds like it's straight from the computers on space ships, where aliens live on mars and astronauts wear aluminium foil silver space suits. "Gilb" shares a similar space, but is much more dream-like, an ambient synth lead with vocal samples weaving between the sonic gaps. "Vertraut" builds from an ambient spoken-word track into a stomping hard techno bruiser (check out the Renegade of Noise Remix by Daniel Myer too, which takes the same blueprint and runs with it). "Pay with Friendship (Disco Remix by Sonic Area)" deserves special praise too, as it simply kicks ass.
Across 2.5 hours of music there is much to like, of course. Here we have an act that really have pushed themselves to the limits of their creativity, and present us with the cream of that in this compilation. There are hard tracks and ambient ones, fast tracks and slow, greatest hits, remixes and unreleased pieces – it is fair to say that if you like any form of electronic music, there is something for you here. With only a couple of tracks falling short of the mark ("Bohmatron" being a track that seems to go nowhere for me, while " Der Menschenhasser" appears a bit thin). It is a body of work to be admired, and a compilation that you may as well call damn well essential – well done sirs.