Depeche Mode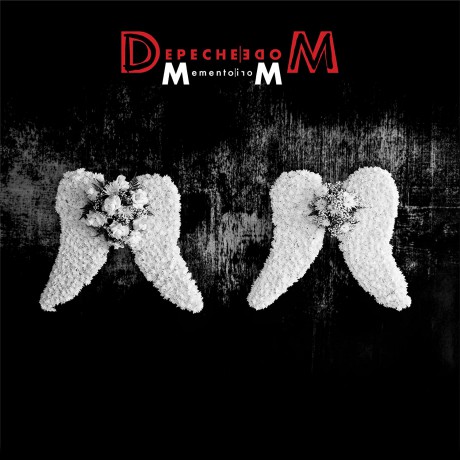 Memento Mori
Format:
Album
Label:
Sony Music
Release date:
March 24, 2023
By:
Johan Carlsson

Each new Depeche Mode album is always approached with a sense of dread. Will it be a good "post-Wilder" album – or will it be a "Sounds of the Universe"? This time around, stakes were higher than usual because when founding member Andrew Fletcher tragically died way too soon, people were wondering if there would even be a new album. Then suddenly, pics of Martin and Dave in the studio started appearing and people's hope was rekindled.
And it turns out, a global pandemic and a world in a sort of permanent state of shit is really helpful when you're trying to make dark and moody synthpop. Because this album is actually a return to form, and easily the best since "Ultra". The first single "Ghosts Again" set the world alight and helped increase the hype with efficient, upbeat, commercial pop stylings we haven't seen in a long time, and the rest of the album songs live up to that hype.
Most fans agree that this is their strongest work for quite some time, but it's interesting that everyone seem to have different favourite songs. Some fans seem to be ecstatic about "Wagging Tongue", the first album track co-written by Gahan and Gore, and "People Are Good", which I personally consider to be weaker tracks. The latter is too much "Showroom Dummies" and not enough DM for me, plus nothing really happens. Another controversial song is "Charlotte's Monkey" which is the only track I'll skip, while others simply love it. I just think the lyrics are clumsy and repetitive (yes, I know "monkey on your back" means having a terrible burden, like an addiction). They sure mention the name Caroline a lot, plus the song itself is nothing to write home about.
"Don't Say You Love Me" has that Bond theme magic and the strings that turn up after a while are simply beautiful. "Before We Drown" is also amazing: an atmospheric, groovy piece with a great melody – and it also features strings that takes the song to a new level. The absolutely sublime album finisher "Speak to Me", where Dave recounts his brush with death, is hauntingly beautiful, until it ends in a crescendo of noise and electronic beats.
All in all "Memento Mori" is brilliant, no matter if you talk about songwriting, vocals, melodies, rhythms, atmosphere and a new addition: Marta Salogni's tapeloops. It doesn't sound like the old Depeche Mode, it's more like the "modern" DM taken to perfection. Producers James Ford and Marta Salogni have done an amazing job and everything sounds crisp and deep. However, I'd like to think that Alan Wilder would have liked to liven up the bass lines, as there are a surprising amount of simple, one note, "duh duh duh duh" variants on here. But all in all: an excellent return to form 43 years into an remarkable career.