Delerium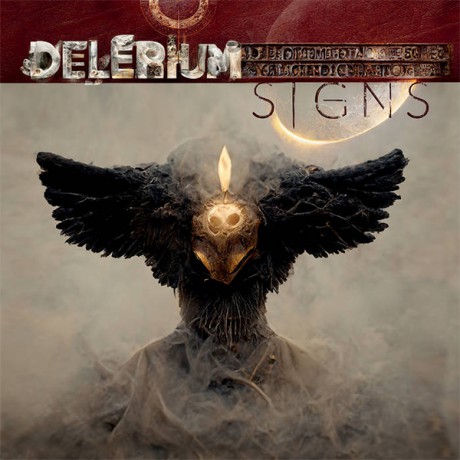 Signs
Format:
Album
Label:
Metropolis Records
Release date:
February 10, 2023
By:
Johan Carlsson

It's been seven years since we last got a proper Delerium album. The world has changed since then, but you'll know what to expect from a new Delerium full length: melodic and soothing downtempo pop with female vocalists and an impressive electronic production from Bill Leeb and Rhys Fulber.
As always, there's a mix between vocal and instrumental tracks, and on this particular album I prefer the instrumentals. They're intensely beautiful – like the album closer "Absolution" (yes, it has vocals from Mimi Page, but it feels mostly instrumental somehow) which is absolutely breathtaking with its soundtrack vibes. "Rain", "Sun Storm", "Esque", "Ambedo" and "The Astronomer" are all sublime too and ranks among the finest Delerium songs from recent years. The sound is not as commercial sounding as the last couple of albums either. It has more of a "Karma" vibe, or at least more in that vein.
Unfortunately, the album's weakness stems from some of the vocal tracks in my opinion. The first single "Coast to Coast" with Phildel never really takes off, and the chorus doesn't catch on for me. The same can be said about "In the Deep" featuring Kanga, which I enjoy more, but it's like they consciously never let themselves loose and the track doesn't evolve. The beginning and the end are basically the same, and I just yearn for a release – some big drums, swelling strings, a stronger vocal part, drama! It's too laidback for its own good, and that's can be said about other tracks too. The new version of "Glimmer" from the "Rarities and B-Sides" album is excellent however.
That being said, if it's soft delivery and hyper electronic chill you're after, you're in for a treat. This album sounds friggin excellent on a decent system. The production is spotless, and for my money it's the strongest Delerium album in quite a while.