Susanne Sundfør's transformation from folk to electropop has drawn the attention from both staff and readers of Release Magazine. Since this Norwegian musician is often mentioned for her work with Röyksopp and M83 some might think that she is mainly a singer but truth is she is a complete musician and producer. On the brand new album "Ten Love Songs" she basically did everything herself. Release's Peter Marchione met Susanne Sundfør at Hotel Nobis in central Stockholm in February and they had a long chat about electronic music, studios, creativity, David Lynch and Star Wars.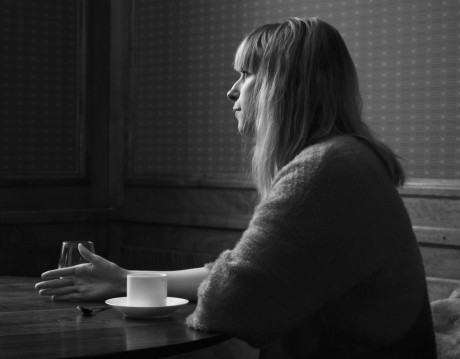 During the interview.
Photo by: Michael Strandtoft (Release)
Technical know-how
Sundfør started playing different instruments as a child and by the age of 12 she also started taking singing lessons. In 2007 her debut album "Susanne Sundfør" was released but it wasn't until after the release of "The Silicone Veil" in 2012 she actually thought of music as her career. By then she felt she'd found her own sound.
– Finding the right sound wasn't anything that happened overnight; this was more of a process that had been going on for a couple of years. I worked a lot with producer Lars Horntvedt, a very talented musician, and my sound was a result of the blend of our different musical universes. Lars comes from a jazz background and I've grown up with a mix of pop music and folk rock. We weren't intentionally trying to develop a specific sound but in the end that was what we achieved during the recording of "The Brothel" and "The Silicone Veil" albums.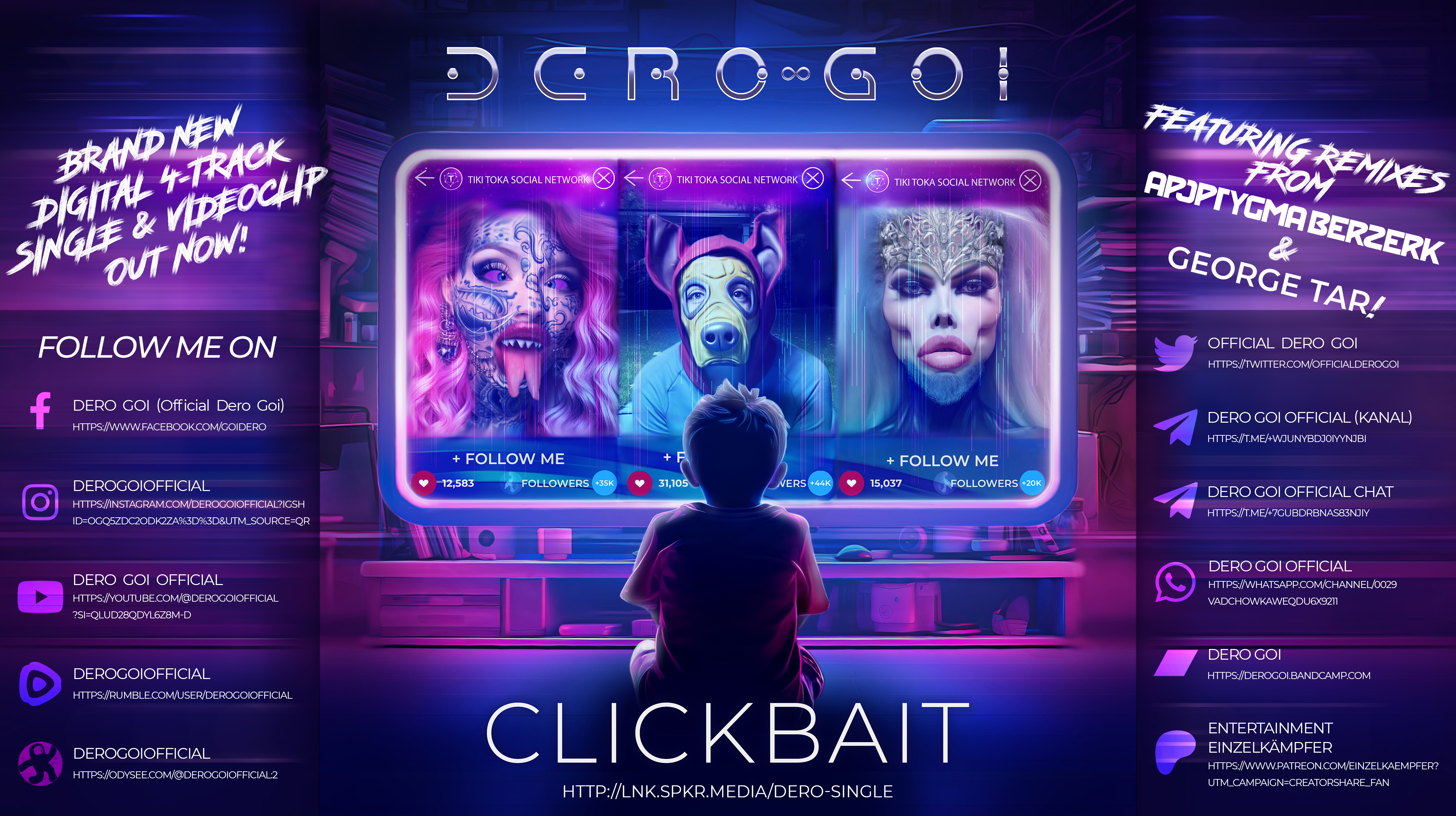 Before starting out the work on "Ten Love Songs", Susanne Sundfør decided that she wanted to find another sonic palette and therefore produce the album herself. On a few tracks she has cooperated with old friends in Röyksopp and M83 but for the most part she's done all the work herself.
– If you have a clear image of what you want to create it is not that tricky to manage on your own – as long as you feel that you have the technical know-how, Susanne explains. I had lots of different ideas that I wanted to try out along with arrangements and sounds that I wished to explore. Still, during the production process I discovered that it sometimes gets a bit lonely so I felt that I wanted to incorporate other musicians and producers. I invited different people to my own studio and also took my songs to other producers so in the end it's fair to say that on half of the tracks on the new release I've done everything myself and the rest were created together with others.
Isn't it scary presenting something you've been working on completely on your own to fellow producers and musicians?
– Not really, since I've worked with them before and we know each other. I was rather approaching them for their unique input in order to achieve even better results with those specific tracks. Maybe I would have been more nervous if I had involved Rick Rubin, haha…, since I don't know him personally like I do with Röyksopp, Anthony Gonzalez and Lars Horntveth.
That the new album ended up being a collection of ten love songs wasn't the original plan at all.
– The original idea was to create an album about violence and while there are such elements in there the songs still are about relationships and love in the end.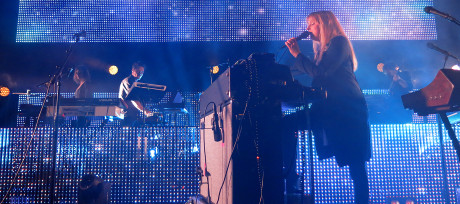 Oslo 2014.
Photo by: Fredrik Wik (Release)
The studio as a creative tool
On previous Susanne Sundfør releases her musical expression was more rooted in jazz and folk rock than the advanced electronic pop that has now become her trademark. The missing link between these two separate worlds was Radiohead, although they weren't any favourites of Sundfør from the very start.
– When I was about 20 I had a boyfriend that was totally into Radiohead while I wasn't that overwhelmed myself – at first. Still, he sneaked in their songs every now and then until I finally realized that "wow, this is great". I'm very impressed by their sophisticated and intelligent production along with how well crafted every single sound is.
Susanne also started listening to early dubstep.
– I was fascinated by Burial, Scream and other artists from this scene before it all turned into brostep and the music went totally formula based. What I really appreciated was the overall sound of e.g. Burial and the way that the vocals were full of ambience, effects and pitch shifts. Male voices were turned into female and vice versa, this really appealed to me. I've heard that Thom Yorke just sat silent when he worked with Burial, knowing that he is a genius…
– Still, this is also evidence of the fact that once you get to know the tech basics in the studio you are basically able to create everything and anything. This was a huge difference for me, coming from folk music. When creating music in a folk rock environment the creative process isn't really taking place in the studio like it is when you're working with electronica. This ability to use the studio as a creative tool in itself made me lean more and more towards electronic music.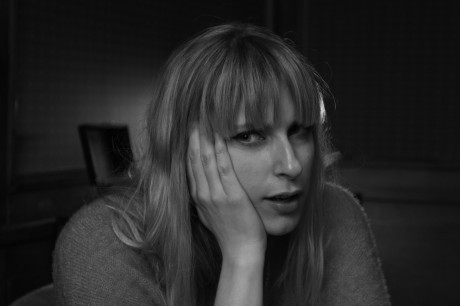 Photo by: Michael Strandtoft (Release)
While Susanne Sundfør's music is a kind of electronica she still remains focused on actual songs and arrangements. She also uses her voice in a far more varied way than many, if not even most, other artists within the genre. When using electronic instruments it is very easy to lose track of the songs and start tweaking sounds instead.
– I love working with hardware synths, drum machines and different filters and effects to get a certain sound that I like. However, I still vary this process and might as well start out with a piano or vocal line – I have no fixed routine, Sundfør explains. There are, of course, many software synths and effects that create great sounds but I personally prefer having real knobs and faders since it speeds up the process. I am really fond of Swedish synth makers Elektron and I use their Machinedrum and Sidstation. Especially the Sidstation is a very unique sounding machine with a bitcrushed edge that works great in contrast to other fat sounding synths. It is also out of production so I had to pay 12 000 Norwegian crowns ($ 1 600) for my unit!
Do you use software synths at all or do you stick to hardware all the way?
– I used to work with software synths more in the past, like e.g. Native Instruments and Arturia plugins, but I tend to use my hardware synths much more. One thing that soft- and hardware synths have in common is that the presets they are delivered with always are far out so the first thing you have to do is to turn back everything to decent levels. They seem to be competing with each other when it comes to squeezing in as many sounds on one key that is ever possible. It is a nightmare to turn all the dials back!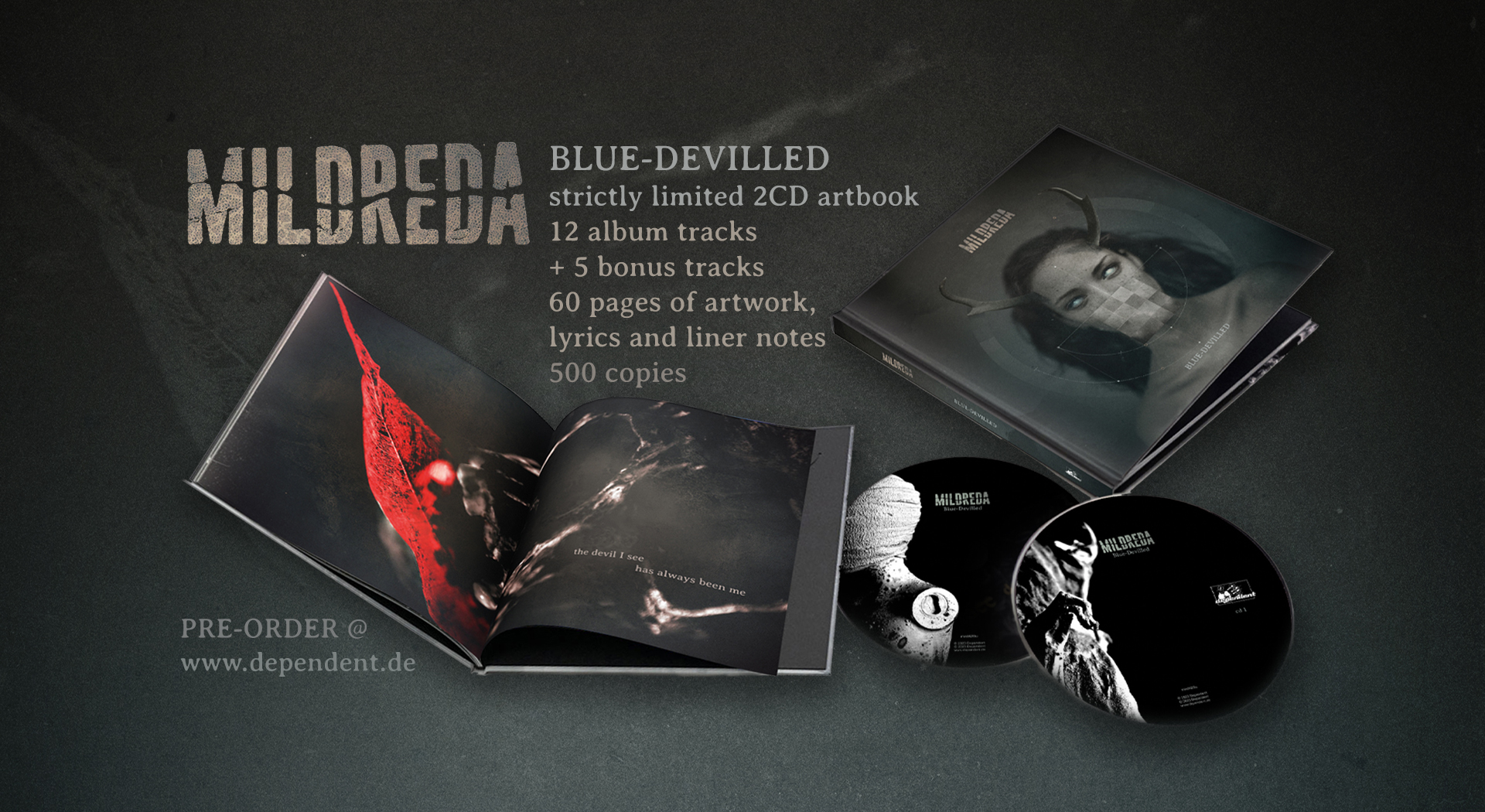 Catching the big inspiration
As with any art form, the big challenge for a musician is to keep up the level of inspiration and Susanne Sundfør uses the David Lynch book "Catching the Big Fish" as a guide to keep her creative.
– You just have to read it, or perhaps hear it since is available as audiobook via iTunes with David Lynch himself reading it. He gives so many practical tips of how you should relate to creativity. What he says basically is that if you try to stay creative all the way you will get so much input automatically. At the same time his book is also about accepting not being inspired all the time and then be able to use this time getting new input by watching films, listening to other's music and simply explore things. For me as an artist it feels good to hear and read that I am allowed to take breaks. He is also very much into meditation. I have booked myself into a meditation course back in Oslo but I never seem to find the time to attend. Still they haven't given up on me and keep inviting me week after week…
But, are you really that disciplined that you can follow his advice and skip composing altogether when you feel uninspired?
– No, and that's why I am reading this book!, Susanne Sundfør says with a huge smile on her face.
Speaking of David Lynch; what do you think of the upcoming new Twin Peaks episodes that are scheduled for 2016? Will you dare to watch them?
– I will watch them, I feel it is the same as when the new Star Wars episodes were released and people were ranting about them not going to be as good as the old ones. I have seen them all and they're great! I don't think one should be too hard on people trying new things. If you keep yourself from trying you will end up very conservative, listening to the same music and looking for the same expressions over and over again. To me it is very important to explore new things and remain open towards new expressions.
Despite the fact that we've reached year 2015 the situation regarding equality is not exactly uplifting in music business, especially when you look at production credits. Being a woman in electronic music often means fighting against prejudices that male persons do the programming and the females do the singing – period.
Have you experienced difficulties being taken seriously among the production teams dominated by men?
– Well, maybe this was more the case like 20 years ago but I wouldn't say I've experienced this really – at least not in any criticizing way. One thing you just need to get passed is that studio work is not foremost a geek thing but rather a very creative one. People might think it is fun that girls show that they also can do this and of course we can – it's not that bloody hard! Susanne laughs.