Bodypop duo Spark! announced the release of a new album called "Chaos" directly from the stage yesterday. The album was then available at the merch stand, but the official release date is December 13.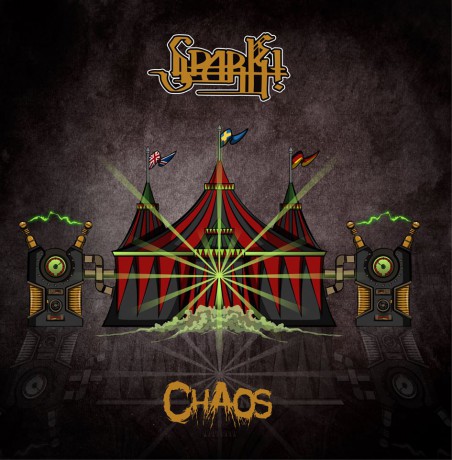 The limited edition includes the "Tiden är vår" EP. It is previously released as a CD-R in only 100 copies with founding member Stefan Brorsson on vocals.
Spark! was last band out at Progress Productions' over-crowded 15th anniversary in Gothenburg. Each half hour, a new live act took to one of the two stages, including label bands like Saft, Kennelklubben, Lucifer's Aid, Dupont and synthpop veterans Children Within, who has just released the new single "The Human Legacy". Spark!'s gig ended with a group shot from the stage (pic by Alex Jung above).
So far, Progress has released 1279 songs on approx. 150 products.