Mesh is perhaps not a band you associate with classical music. But the electronic Bristol band played a very special concert with orchestra with 65 musicians at the Neues Gewandhaus in Leipzig and recorded it for posterity. The result is finally released: 30 minutes of live tracks together with three orchestral tracks that were recorded in the studio. We were intrigued about this whole project, so we got in touch with the band and asked them a couple of questions. 

Reflection
Overall, what did you make of the whole orchestral project? Was it a good experience?
- It was an absolutely amazing experience. If you would have said to me when we first started that one day you will play in a sold out concert hall in Germany with a full orchestra I think I would have laughed.
How did the idea come up?
- I saw a short clip of VNV Nation doing this event some years ago. I actually texted Ronan and said what an amazing experience it must have been. At the time I didn't realise that it was going to be an annual event. When I saw that it was going to happen again, I contacted our tour manager and said "why don't we do this?" So he contacted the promoter and quite literally minutes after he came back and said the promoter was very happy about us doing it with an enthusiastic "Yes".
Was it intimidating?
- Not sure intimidating is the right word. The whole experience was quite nerve wracking. I think the whole time we felt we were just a bunch of guys playing with real musicians. Conrad Oleak was the guy who did the orchestral arrangements for us. When he first sent us the demos of the songs we immediately had a boost of confidence and realised that it was going to sound great.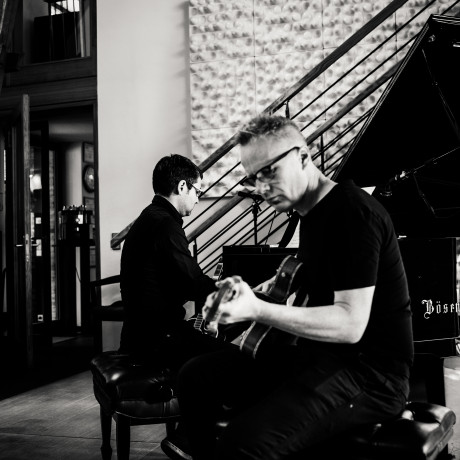 The process
How did you pick the songs that were performed? What was the process of arranging them into the pieces we hear on the album?
- We had to choose eight songs we wanted to do and then five would be selected for the concert. The songs we chose were songs we thought that would lend themselves to the orchestral treatment. It would have been too easy to just choose our obvious popular songs. We actually did a quite unknown B-Side as we thought it had a very orchestrated feel to it already: "Save Everyone"
Something unexpected you learned while doing this?
- Conrad Oleak said he felt a good connection with our songs as they had great structures and very strong uplifting melodies. To us that was a great compliment, so if we learned anything its that we have good enough songs that they stand up on their own with any kind of arrangement. It's all about the songs rather than the production.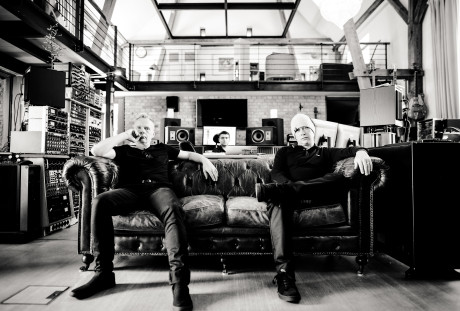 Is this something you want to do more of?
- Yes definitely. For anyone making music from any genre to be able to perform it with an orchestra it's an honour. I think we would like to incorporate real strings in our recordings in the future. When I write songs, very often I add big string sections for that emotional uplifting sections – albeit samples or synthetic strings. To be able to use the real thing would be very cool. Watch this space…
So, will we even hear a horn section on the next album? Are you bringing some other orchestral vibes along?
- Hmm… not sure about horns!
Speaking of which, is work already underway on new material, or are you "on a break"?
- Well we are kind of on a bit of a break at the moment but still busy. We are mixing some live shows and getting footage together for a DVD to be released in 2018. We also have a few other things planned for next year. Over the Christmas break I think we will start thinking about new material and starting the whole process all over again. The last two albums have been big steps forward for us so its time to start thinking about the next one.
Shortly after our interview, Mesh announced a retrospective tour called "Involved!", based on singles, B-sides and rarities.
Live pictures: Claudia Schöne
Other pictures: Chris Ruiz