German futurepop duo Seabound's new album "Speak in Storms" is now set for a release – in one month, on February 11 (US, Metropolis Records) and 14 (Europe, Dependent Records). Singer and lyricist Frank Spinath, who works as a professor of psychology in Germany, and keyboardist Martin Vorbrodt, who has started a new life in USA, have not released a Seabound album in 7 years.
- Frank Spinath processes fissures within the identities of his protagonists into a dense collage of emotions: nightmarish scenarios, doppelgangers as well as lost souls and fatal meetings and repeatedly the one questions about individual identity, the duo explains.
Prof. Dr. Frank M. Spinath's field of expertise is differential psychology and psychological diagnostics at the Saarland University (link). If you google his name you can watch YouTube clips and read about his work.
"Speak in Storms" comes in 3 formats: standard jewelcase, limited edition digipak double CD and the "Tempest Edition" that is something extra: 7″-sized with a 48 hardcover book, in a limited edition of 300 copies. Nico J (Acretongue) is the cover designer.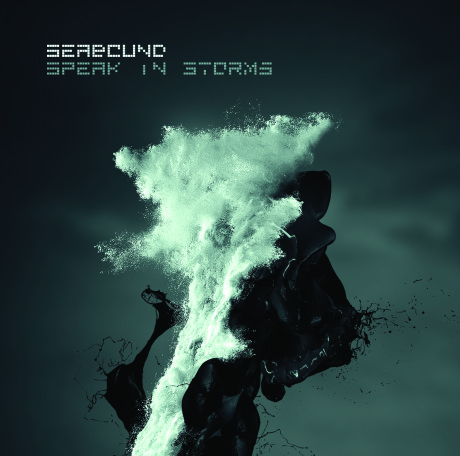 Track listing:
CD 1
1. For Life
2. Contraband
3. For Another Day
4. Liberty Rose
5. A Grown Man
6. Everything
7. Lair
8. The Escape
9. Nothing But Love
10. Black Feathers
CD 2
1. When She's Hungry
2. Everything (EvvvilKing Remix by Steril)
3. For Another Day (Dead When I Found Her Remix)
4. A Grown Man (Andrew Sega Remix)
5. For Another Day (Wesenberg Rework)
6. Black Feathers (Requiem)