Rotersand's first two future-pop albums will be re-released shortly in beautiful packaging.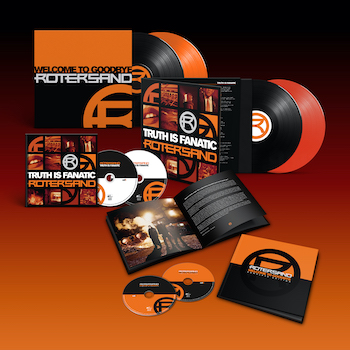 The debut album "Truth Is Fanatic" and the follow-up "Welcome to Goodbye" will both be re-released as 2CD artbook editions, as well as gatefold double 180g vinyl for the first time. The extra CD:s will offer lots of extras, including Rotersand's very first demo.
Both will be available on October 29, but pre-orders are live now. Check out artwork and tracklistings below.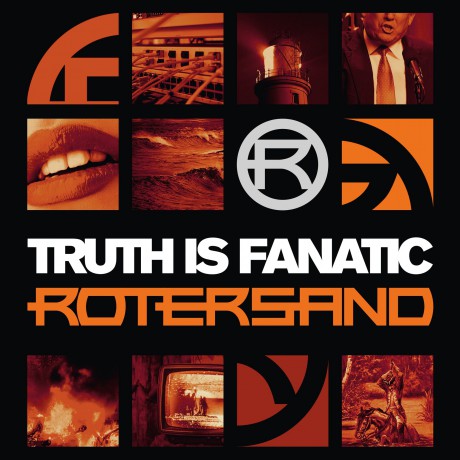 Artbook CD 1
1. Truth Is Fanatic
2. Almost Violent
3. Content Killer
4. Electronic World Transmission
5. The Fire
6. Social Distortion
7. One Level Down
8. Merging Oceans
9. Lifelight
10. Move On
11. Sonic Agony
12. Hush
Artbook CD 2
1. Lifelight (demo version)
2. Merging Oceans (demo version)
3. Logic Supreme (demo version)
4. One Thousand Beats
5. The Spirit of Dark Raver (original)
6. The Spirit of Dark Raver (Long Ride)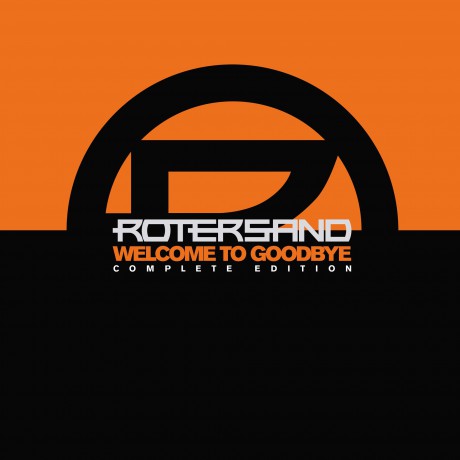 Artbook CD 1
1. Welcome to Goodbye
2. Dare to Live
3. The Last Ship Pt. 1
4. Almost Wasted
5. Storm
6. By the Waters
7. The Last Ship Pt. 2
8. Exterminate Annihilate Destroy
9. Undone
10. Would You Buy This?
11. Alive
12. All in All
13. Angels Falling
Artbook CD 2
1. Preparations
2. Intro/Truth Is Fanatic/Almost Violent (live)
3. The Last Ship Pt.1 (live)
4. Merging Oceans (live)
5. Exterminate Annihilate Destroy (live)
6. Undone (live)
7. Aftermath (live)
8. Exterminate Annihilate Destroy (reclubbed)
9. Last Ship (rearranged)
10. Caustic Greed
11. Exterminate Annihilate Destroy (re-noised with Config.Sys)