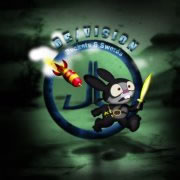 De/Vision's new album will be called "Rockets & Swords" and the release date is set for August 24.
The duo is currently working on new songs together with the production team Schumann & Bach.
De/Vision will play live in Germany, Belgium, Switzerland, Austria, Russia, Spain 2012 (more countries might follow of course). There will be spread out dates as well as the proper "Rockets & Swords" tour in the fall.