35 years into their career, the ultra heavy beat continues from KMFDM – on their new album "Paradise".
According to the press blurb, this album is their most diverse with everything from hip hop influences in "K-M-F" to dark rock in "Oh My Goth", and the intriguingly described "dub-meets-electro/metal assault" of "Paradise" and "No God". We'll see how it turns out on September 27 (via Metropolis Records).
Sascha Konietzko and Lucia Cifarelli are back at it, with Andy Selway and Andee Blacksugar joining on drums and guitars respectively. The guest list includes Doug Wimbish from Tackhead and Living Colour, and Cheryl Wilson. But perhaps the most awaited guest is Raymond "Pig" Watts who returns for the first time in 16 years, on "Binge Boil & Blow".
Pre-order on Bandcamp.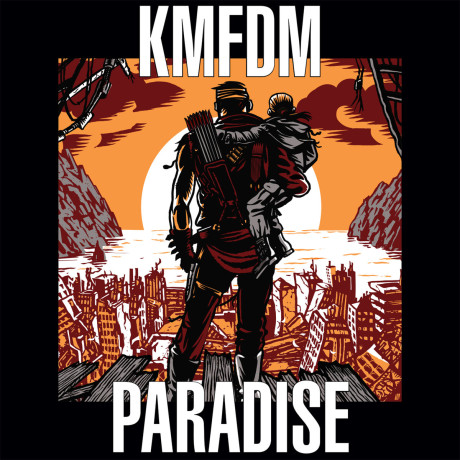 .