A few months back Italian veterans Kirlian Camera and Eskil Simonsson from Covenant served us the magnificent and epic electronic hit "Sky Collapse". Its album, "Hologram Moon", was scheduled for October 20 but has a new release date: January 26 .
The album will be released digitally, as a digipak CD, limited edition double vinyl (300 in black and 200 in clear vinyl) and as limited hardcover book with an extra disc. Limited edition buyers can enjoy a special hologram cover. The title refers to a a conspiracy theory suggesting that the moon is "a hologram hiding an artificial, possibly alien construct". There are more tracks with hit potential on the atmospheric, dark album and Eskil turns up in another song: "Polaris-IHS".
Angelo Bergamini's Kirlian Camera was founded in the late seventies and is one of those scene bands that rings a bell but few know much about. Their career has been turbulent and they have operated under the radar for the most part. With the pop side project SPECTRA*paris and this accessible Kirlian Camera album, released by one of the leading synthpop / EBM / industrial / darkwave labels, Dependent Records in Ruhr, Germany, Bergamini and Elena Alice Fossi step out into the spotlight.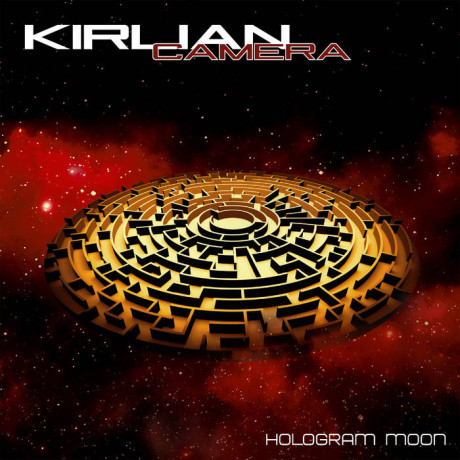 Track list:
01. Holograms
02. Sky Collapse (feat. Eskil Simonsson of Covenant)
03. Lost Islands
04. Polar-IHS (feat. Eskil Simonsson of Covenant)
05. Helium 3
06. Kryostar
07. I Don't Sing
08. The Storm
09. Eyes Of The Moon
10. Equation Echo 01
11. Haunted River
12. Travelers' Testament