Kent has just announced a club tour with 5 dates in Sweden, Norway and Denmark in May as well as 2 mega parties in Gothenburg (Ullevi, June 1) and Stockholm (Gärdet, June 15) called #Kentfest.
A "Kent world" will be built up at the sites and several other artists will perform as well. So far, Nina Persson, Junip and Tove Lo have been announed. Summerburst's infrastructure will be used but #Kentfest will not be connected to the dance festival in any other way. Ticket prices are about the same regardless if you chose a club gig or #Kentfest. See On Stage.
Three of the Kent men performed live with synthpop veterans The Mobile Homes and Wolfgang Flür (ex Kraftwerk) last Friday. Quite a different experience than what they can expect in June.
The new Kent album is scheduled for April 30. Listen to the single "La Belle Epoque" below.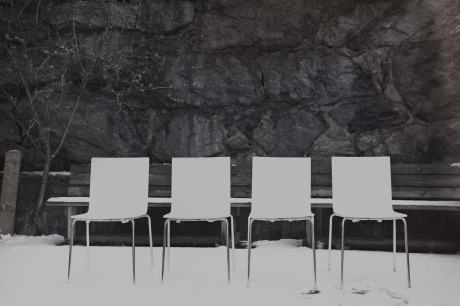 Photos by: Emil Fagander