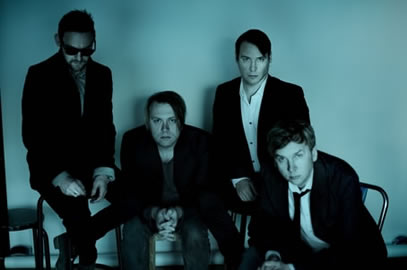 If you're on Twitter, you could follow an interesting (and drunk) Twitter drama where all four members of Kent posted about their adventures in Italy recently. And somewhere in the middle, they suddenly decided to announce their new single via the social network as well. Then the press release arrived.
The track is called "999″, is 6.53 long, and it's out on March 28. It's closely followed by their tenth album "Jag är inte rädd för döden" (means I'm not afraid of death) on April 25.
As you might have read in our On Stage section, Kent is going on tour around Scandinavia this summer as well, in support of the album. They start in Helsinki, Finland on June 27, going through Sweden during the summer and ending in Bergen, Norway in August 25.
Listen here: