French electronic rock band Indochine has been active since the early eighties but while they are stars in their home country, Sweden is the only non French speaking country where they have had big hits. Release guest writer Henrik Wittgren met up with Indochine in Stockholm during the band's recent mini club tour and our writer Sebastian Hess did some detective work, got hold of the people involved in the release of early Indochine records in Sweden and found out how a former coffee machine salesman helped make Indochine big in Sweden back in the days.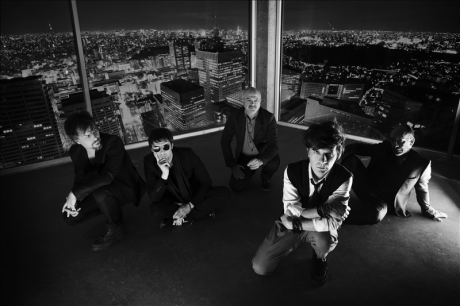 Text and interview: Henrik Wittgren and Sebastian Hess
Live photos from Copenhagen by: Fredrik "Schlatta" Wik
Viva La Suède
In the early eighties Swede Torbjörn Sten sold coffee machines and wrote for a music fanzine. As he loved everything French he travelled to France as often as he could and he also studied there for a while. During one visit to a record company in Paris he stumbled into the new wave band Indochine and Torbjörn ended up becoming friends with singer Nicola Sirkis and the other band members.
When Torbjörn returned to Sweden he brought their music to Klas Lunding who owned Stranded Rekords and who had released similar new wave music by Swedish bands like Lustans Lakejer and Ratata. Klas liked what he heard and he even ended up hiring Torbjörn to help out at Stranded.
Stranded signed a deal with Indochine's French record company and in 1984 they released the single "Kao Bang" in Sweden. Being sung in French it had the odds stacked very much against it but ended up spending several weeks at the top 10 of the radio program Trackslistan, which at the time was the most important radio show for new music. Both "Kao Bang" and the following single "Canary Bay" also made into the top 10 sales charts in Sweden.
After the initial success Torbjörn and Klas decided to bring the band to Sweden for a show to keep the interest from the Swedish press and fans up. They were hoping to sell a couple of hundred tickets but were amazed when they arrived to the venue Göta Lejon with the band and were met by almost 500 fans screaming like back in the days of The Beatles.
Indochine had become the first pop band singing in French to make it big in Sweden.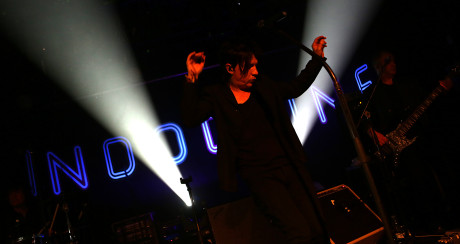 Broder Daniel fan
Almost exactly 30 years later on Henrik Wittgren meets up with the band at Nalen in Stockholm before their sold out club show. He started with extending a greeting from Torbjörn.
- Yeah, thank you! I remember him, Nicola says. That was a really long time ago. A lot have happened since then, and we are sorry not to have been visiting Sweden in many years, but anyhow, we hope with this show the Swedish fans can forgive us. We will also try to get the forgiveness by playing "Leila", only for you in Stockholm.
Henrik: We are sure you will be forgiven, so welcome back to Sweden! You have said earlier that you have a special passion for Sweden. Can you tell us what that is about?
- Yes, I simply like a lot of Swedish things. Of course Swedish music like Abba and Ratata, but also Broder Daniel, which is one of my favourite bands. Actually I really like that movie "Fucking Åmål" that made them famous. I watch a lot of underground movies, and found this one, which I really like. We have made a cover of "Whirlwind" by Broder Daniel, but it is not released officially, Nicola reveals.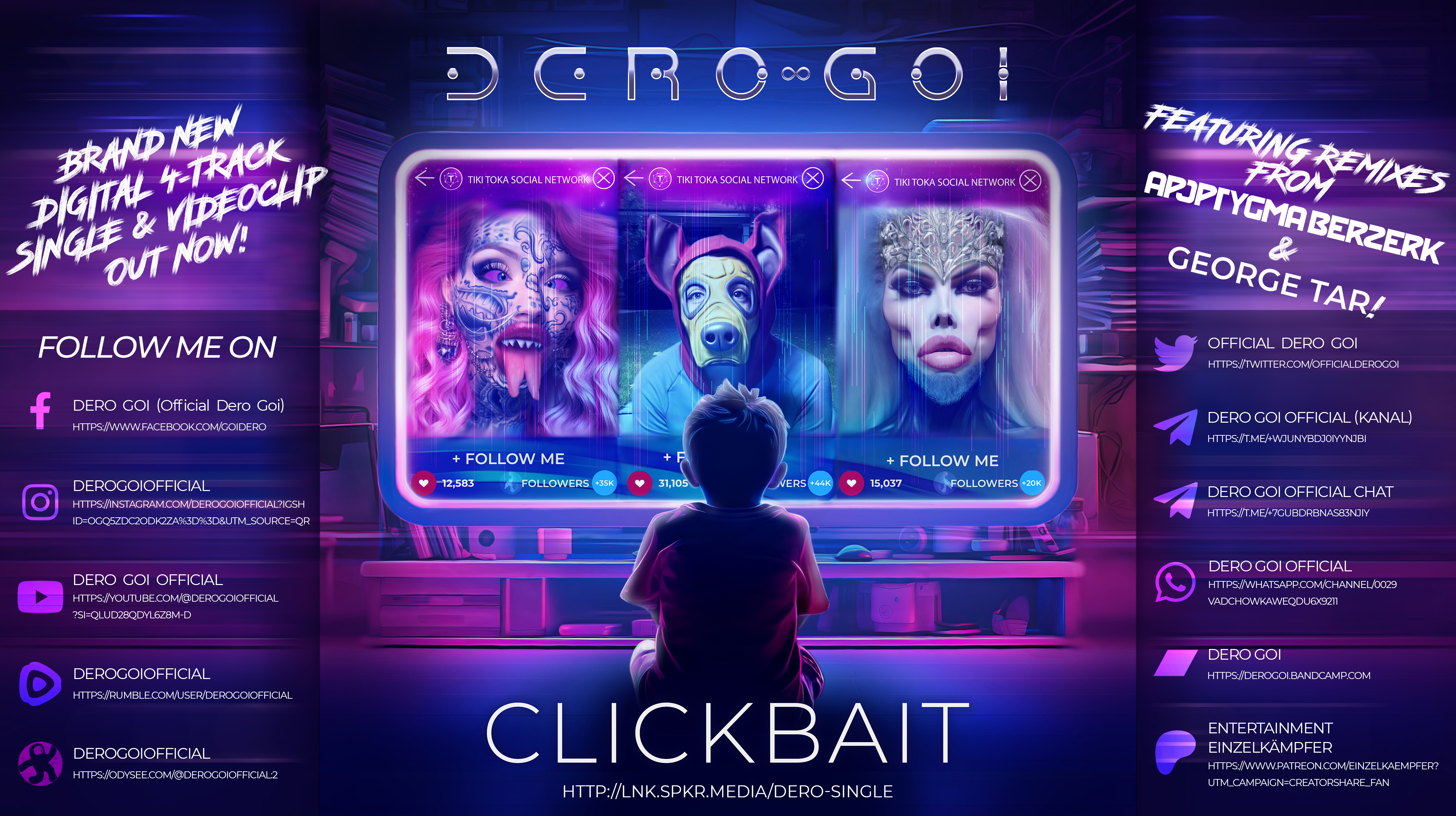 For French speaking fans it is of course easy to know what you are singing about, but for others, can you tell us what your lyrics are about?
- Indochine is an emotional band. I always want to make impressions and to communicate feelings to people. I think maybe that's why I simply like the "Fucking Åmål" movie. The atmosphere in the movie as well as the sound of Broder Daniel really reminds me of things that I like to communicate with our music.
You have had ups and downs as a band and in the mid nineties you had a very tough and dark period. How did you manage to come back from this?
- Yes, we had a really tough time. My brother died, we were kicked out from our record deal by our record company, and Dominique who used to be the main composer left the band. Indochine was like a sinking ship. However, as a captain I stood strong and made the choice that Indochine would continue. After all, I am very happy that I made that choice and finally we also managed to come back a second time, with "new" Indochine, almost stronger, playing sold out shows and big stadiums like Stade de France.
Well-oiled machine
How would you describe the difference between the old and new Indochine?
- In the past the music was more simple and basic. Today, it is much more dynamic and explosive. The old Indochine was very naive, but the new Indochine is an experienced and mature electronic rock band. We know the music business, and what needs to be done. With the old Indochine we did most things as they happened, very impulsive. Today, everything we do is well planned and our processes to write songs, make albums and do tours are professional and planned in detail.
So how do you write songs and make an album?
- Nicola and Olivier get together, guitarist Boris Jardel says. Nicola writes the lyrics and the music are most often made together as a team work between Nicola and Olivier. We chose the songs for the albums very selectively, and we know that we have to write a lot of songs to make sure we get a strong album. Most songs never make it to the albums and are left unpublished.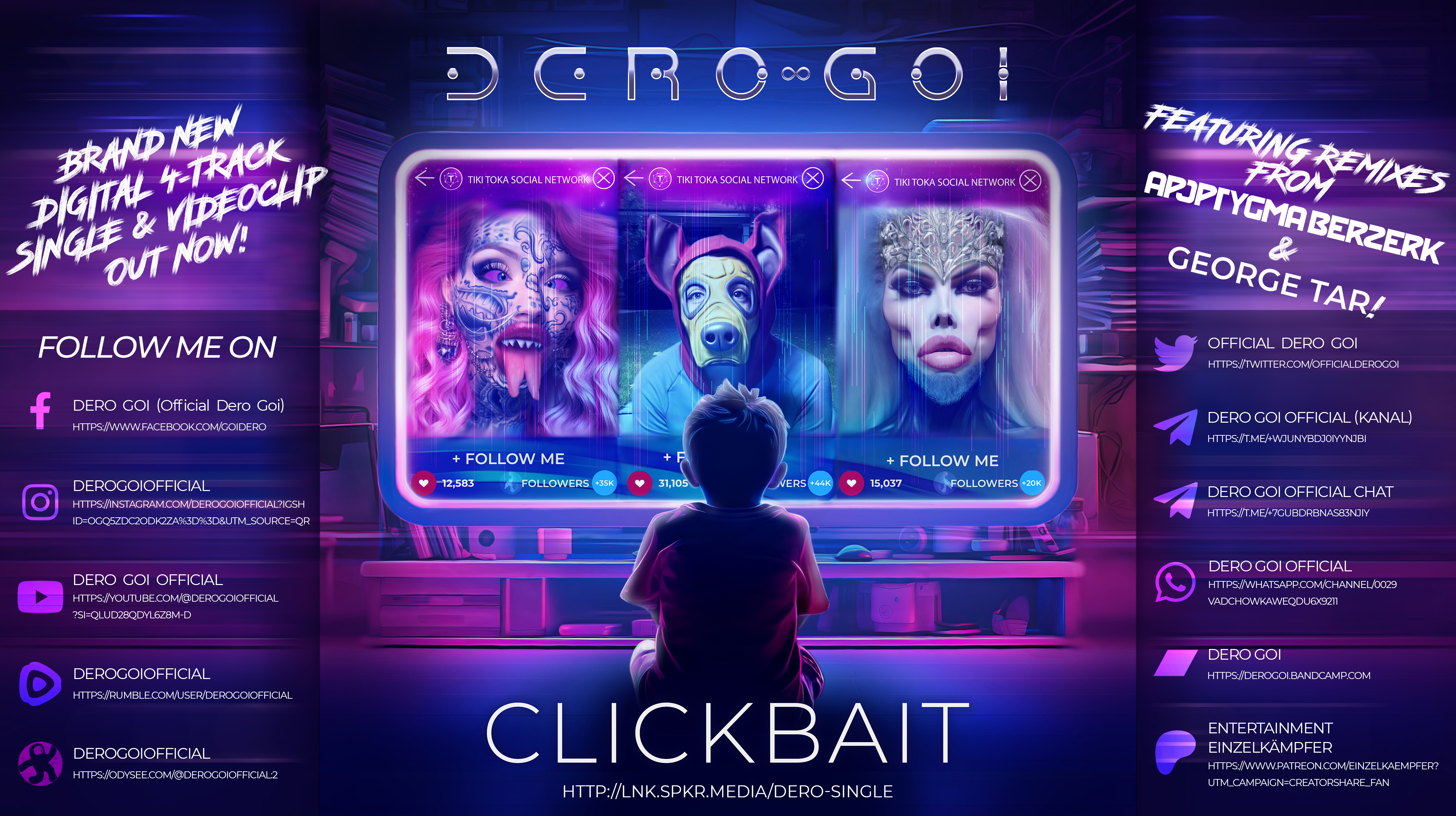 You have been touring with this album for more than two years now. Will there be even more shows after this club-leg of the tour and have you started to think of a future after "Black City Parade"?
- We have started writing songs for another album, but my goal is to have 100 songs ready, so that we can chose maybe around 10, Nicola explains. For "Black City Parade" we wrote about 45 songs. But, anyhow, this album may show up 2017-2018. We have also been thinking of going over to the United States to do a few concerts later this year, so that might also happen if we are lucky. However, we have no big plans to conquer the world, but would like to do something for all of you that do not live in France or Belgium where we have most of our fan base.
Au revoir
The shows during the mini club tour gave the fans a chance to experience a very intimate version of Indochine. It was somewhat surreal to see the band perform their hits in front of 500 people instead of in front of 75 000 at the Stade de France stadium in Paris in 2014.
The reason they played the song "Leila" especially for the Swedish fans was that the recorded version featured the voice of a young girl speaking in Swedish. It was sampled by Nicola from Swedish radio back in the eighties. Listen from 2:06 into the below live clip that was recorded by national Swedish television at a show in Örebro in 1984.
Nicola and Boris agreed on taking a selfie for us and then we said our goodbyes.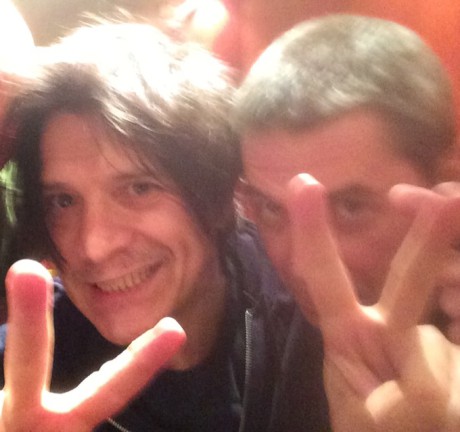 And imagine, if it hadn't been for a former coffee machine salesman many of us probably wouldn't even have gotten the chance to discover Indochine.