UK synthpop duo Erasure has revealed details on their 17th studio album entitled "World Be Gone". The self-produced album will be released on May 19 and is comprised of ten tracks.
The album will be released in various formats including CD, vinyl, limited edition orange vinyl, cassette and digital download. Erasure says:
- We deliberately haven't offered any sort of deluxe/boxset format this time around. The reason for that is that we're all very conscious of the various high-priced formats you've supported over the last few years, and we wanted to acknowledge that support this time around by making the standard formats as special as possible without increasing the price.
The music on the album remains unrevealed apart from a short snipped from Vince with just a few seconds of each track. The theme of the album is influenced by the current political state of the world, or giving the world and recent political upheavals a thoughtful examination as stated in the in the press release.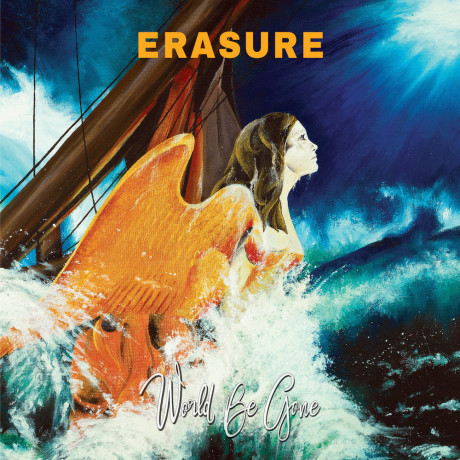 Track list:
01. "Love You to the Sky"
02. "Be Careful What You Wish For!"
03. "World Be Gone"
04. "A Bitter Parting"
05. "Still It's Not over"
06. "Take Me out of Myself"
07. "Sweet Summer Loving"
08. "Oh What a World"
09. "Lousy Sum of Nothing"
10. "Just a Little Love"
In addition to the previously announced support gigs for the upcoming Robbie Williams tour, Erasure will also be performing a few concerts as headliners preceding the Robbie Williams tour:
May 27 – Glasgow, O2 Academy
May 28 – Manchester, Albert Hall
May 29 – London, Roundhouse