40 years after their self-titled debut album Duran Duran is still going strong with their 15th studio album "Future Past" (October 22, 2021). The new album features collaborations with artists as diverse as Swedish pop star Tove Lo, Blur guitarist Graham Coxon and Japanese punk band CHAI. Erol Alkan and the legendary Giorgio Moroder helped out with production.
Release's Sebastian Hess had a nice video chat with founding member Nick Rhodes while the band was preparing for a performance at the Austin City Limits Music Festival. They talked about how the pandemic made the album better, favorite collectables, Swedish connections, Nick's side project and they even had time for a mini quiz.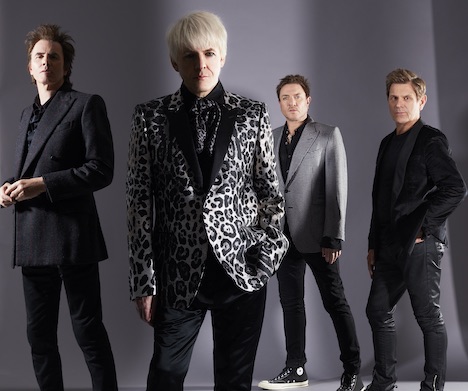 From left to right: John Taylor, Nick Rhodes, Simon Le Bon and Roger Taylor.
Climbing another mountain
Sebastian: Hi there, how's the brotherhood of Duran Duran doing in 2021?
- We're doing really well, Nick Rhodes says. We understand each other, we are very civilized so no fistfights or screaming at each other. Well, the occasional screaming while we're in the studio but not otherwise. After so many years we are more relaxed, we know each other very well and we're really good friends. I feel really grateful that we can still work together in this way. It's not that many people you still like after 40 years.
You feel really harmonic as a band these days!
- It's not easily explained, you do go through ups and downs but yeah, at the moment we're going through a really good period where we're really focused together. We can zero in on our songwriting and our performances in a good way.
Simon said in an interview that it was meant to be only a new single but then it evolved into what's now a full album being released.
- Yes, it started like that for Simon and that's mainly because he's fundamentally lazy! I mean that in the sweetest way. He likes being on holiday on a boat somewhere, so at first, he doesn't really like the size of the mountain when it comes to recording a full album. But then we start working and suddenly we're on our way climbing that mountain and then he's OK with it. This is exactly what happens on every album.
You always seem to go about it pretty much the same way when you record an album. You bring some ideas to a studio and then you jam and write until you have an album. It must feel really good to have found a formula that works?
- Exactly, this hasn't changed much over the years. I think it's mainly because we love playing together. We have the spirit of a live band combined with the modern electronics.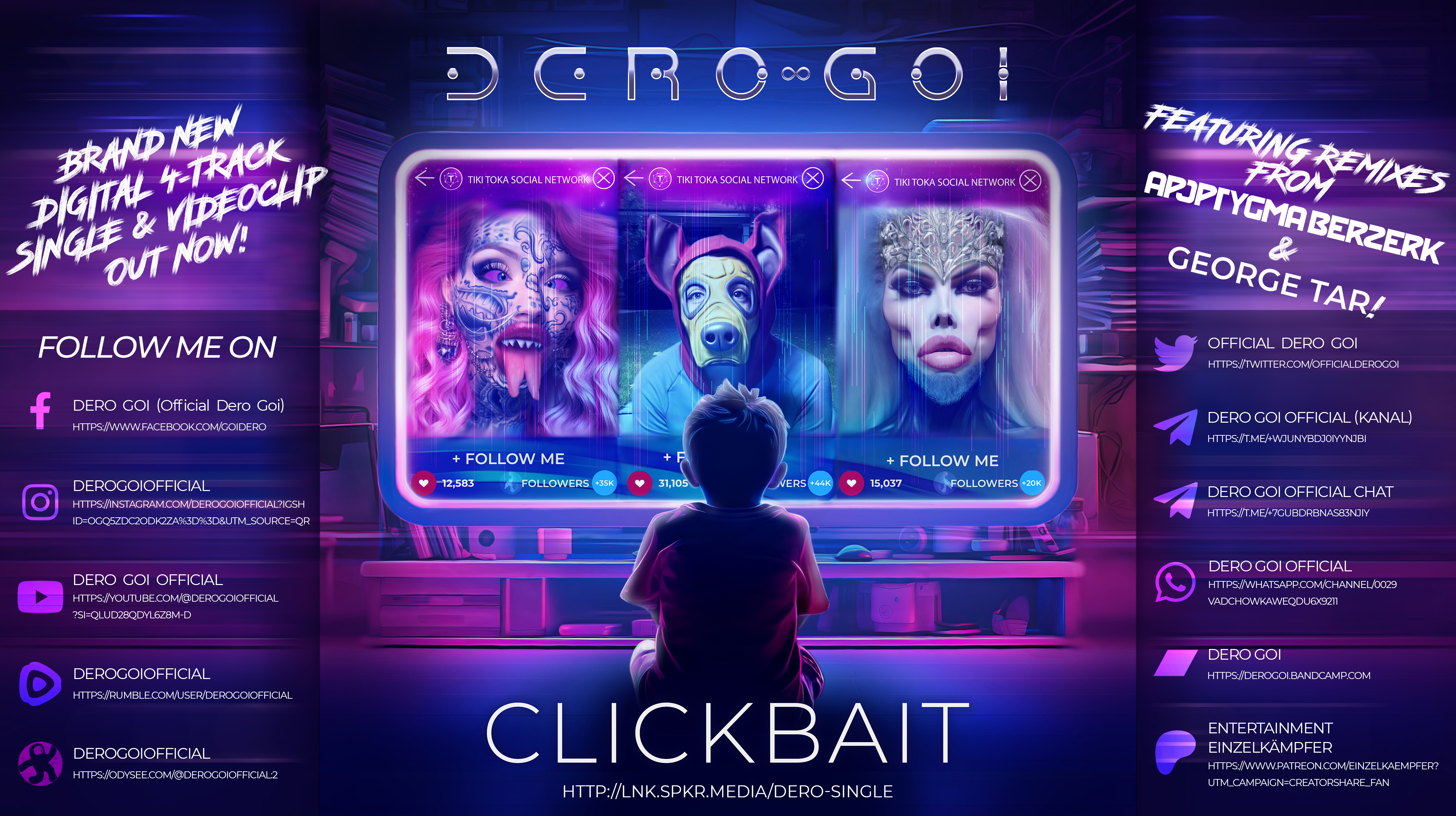 Tracks reborn after nine months
Simon has said earlier that he was a bit reluctant to collaborate with newer artists as he felt it would be trying to ride on their success, but now you seem to have fully embraced collaborations like those?
- I was never reluctant though, I always try to embrace the new. I see it more like an interesting collision of new ideas from different generations and that can sometimes produce remarkable results. This time when Simon said he wanted a female London rapper on the track "Hammerhead" I felt that the idea sounded so "wrong" that it must be a great idea, so I said "Let's do it!". We sent the track to an artist called Ivorian Doll and her addition was really special and lifted the track. You never know until you try!
How do you feel about the end result that is the album "Future Past"?
- What was unique about this album was the time period. We started before the pandemic and planned a release before the summer of 2020. We were quite far along the way but then the pandemic hit, and everything came to a standstill for nine months where we hardly touched anything. We've never experienced this before so when we got back in the studio after those nine months, we didn't really know what we had or if we still even liked the songs.
I think that the period away from the production allowed us to see the songs in a different way. Usually, you're so into the project that you get blind and you charge forward but sometimes it would make more sense stepping out and try to watch everything from a distance for a bit. The pandemic gave us this opportunity and I think it was hugely beneficial for the end result. So, if we could I would love to do that on every album.
Only without a pandemic then.
- Ha ha, certainly without a pandemic!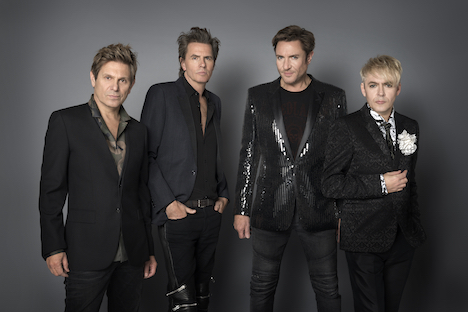 The Swedish connections
I usually try to find Swedish connections to the artists that I interview, and Duran Duran hasn't been very generous with Swedish connections before but this time you have a song where Tove Lo sings. Can you tell us a little about how that collaboration came about?
- We wanted someone who was cool and a little edgy for the song "Give It All up" so we sent her the track and we were really blown away with what she sent back. Her addition brought an energy to the track that wasn't there before, and I absolutely love what she added to the song. Unfortunately, the pandemic kept us from meeting up with her personally, it would have been great to work together with her in a studio.
Talking about Swedish connections. Apart from the fact that I really want to come back to Sweden and play live, I'm a big fan of Christer Strömholm, a very underrated Swedish photographer and I'm also genuinely excited about the new ABBA project! I'm a big fan of their songwriting, they are genius level songwriters and have always been. Duran Duran has actually talked about doing something with virtual technology for over 15 years now so I'm really excited about seeing what they will come up with for the ABBA shows next year.
We have also talked about trying to get a collaboration with Max Martin to happen but nothing yet. Hopefully at some point though.
So, now when the pandemic is loosening its grip a bit you've been playing your first live shows, how's that been?
- It's been a real revelation! Such a long time since we've done that, and the shows have been absolutely ecstatic! People are so starved after the lockdowns and restrictions and they're just so happy to be able to go to shows again.
When we played the Isle of Wight festival, I've never seen so much joy in my life. People were so thrilled to be there, and it makes you understand how important music is. It's a true positive force in a world where the news keeps feeding us with so much suffering and grief.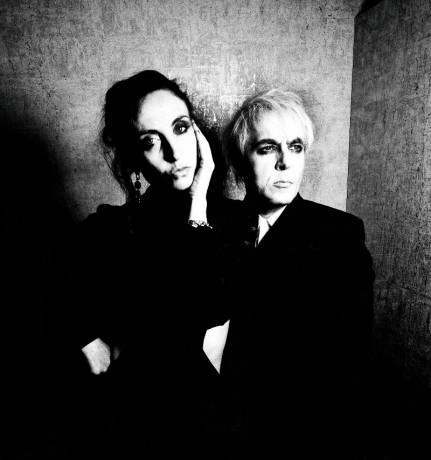 Astronomia.
Photo by: Radka Leitmeritz
A side project of astronomic proportions
How was the pandemic for you personally? I can imagine that many artists did a lot of soul searching when they suddenly had so much time on their hands not being able to tour and so on.
- I must say I totally went the other way. I loathe being stationary and not being able to do things. That's really my worst nightmare. So, I thought about what I was going to do and as my first project I decided to log all my 150 000 digital photos. This was something I had thought about for years and now I finally had the time to do it.
And then he made 52 tracks – outside Duran Duran.
- I made four complete albums together with Wendy Bevan, an amazing artist I met a few years ago. It started with what was meant to be her solo album but as she wanted to perform when it was released, and the pandemic was still there we decided to put that album on ice. We did however have more ideas, so we decided to use those for a new project.
She was in a studio in Los Angeles, and I was in my studio in London and we sent track ideas back and forth. When we had about 10 tracks, I told her that I thought we should aim for an album with 13 tracks released every 13 weeks during 2020, making it a total of 52 tracks. Wendy of course thought I was completely mad but after a while she said OK. I'm pretty sure that I'll never get myself into something like that again but I'm really glad we did it. I feel like we probably created the biggest musical diary of the pandemic.
The project with Wendy Bevan is called Astronomia and part one, named "The Fall of Saturn", was released on the spring equinox (March 20): The second part "The Rise of Lyra" was released on the summer solstice (June 21), the third part "Heaven and Hell in the Serpent's Tail" on the autumn equinox (September 22) and the fourth and final part will of course be released on the winter solstice (December 21).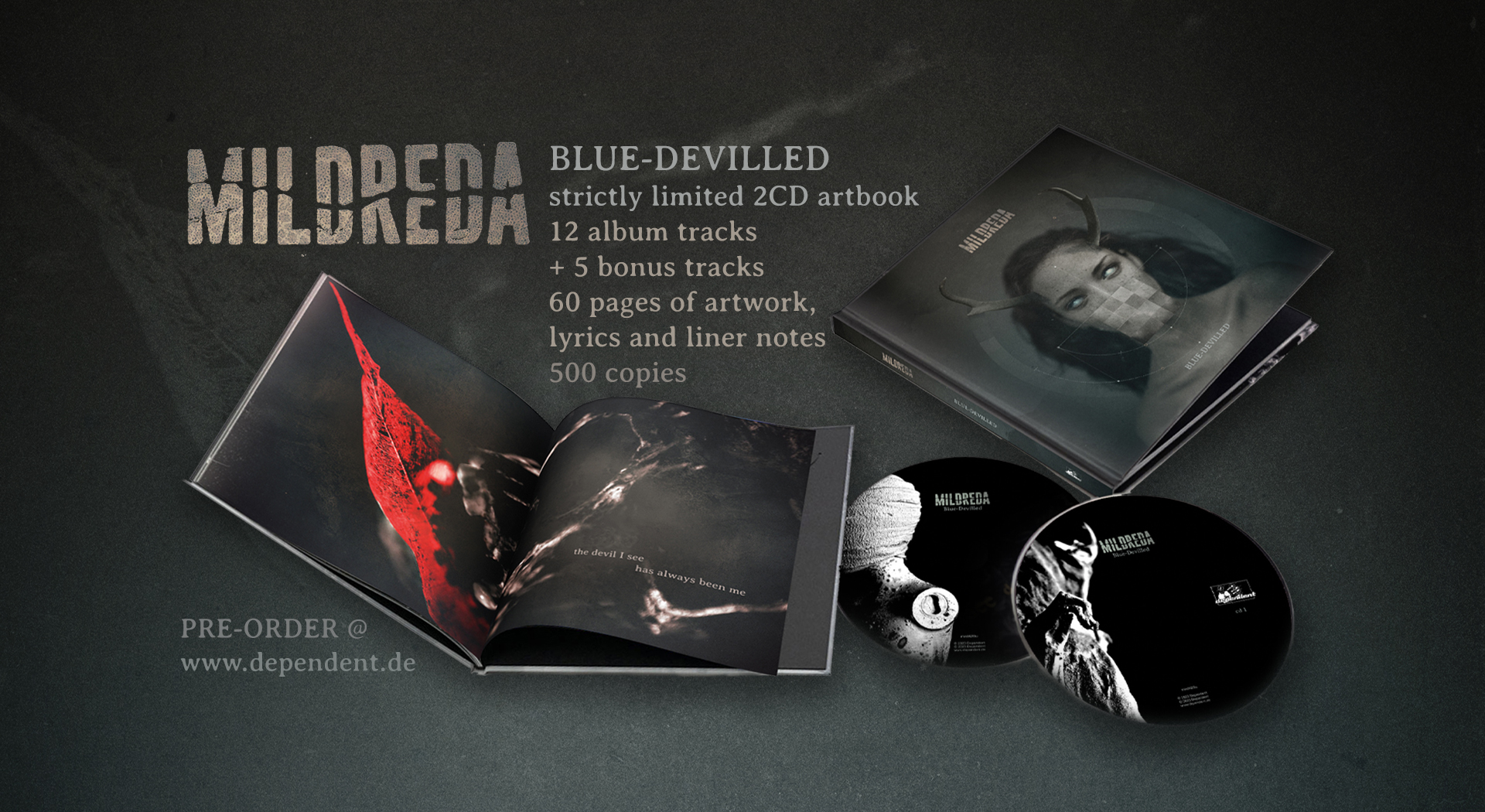 Avid collectors
During the pandemic Duran Duran has been really generous with updates and features on their social media. We could enjoy singer Simon Le Bon on a weekly podcast together with Katy Krassner, who works with the band's social media, where they talked a lot about Duran Duran, where the musical inspiration came and comes from and they also played a lot of Simon's new and old favorites. This has meant that fans got a personal view of the state of the band and the members during these peculiar times.
You posted a video to celebrate the 100th Collector's Corner where you stated that you're a collector yourself. I'm also a collector, so I was wondering: which is your favorite Duran Duran collectable out there?
- I actually have the archive of Duran Duran collectables so I have many favorites. I really like some of the more kitsch items like the Japanese Duran Duran batteries. I really don't know how we ended up doing them though. Then there's the MB Arena board game which is also a particularly good one. I also have the lunch boxes and the bubble gum cards from the American tour in 1983, I think it was. I don't think I'd want to eat the bubble gum now though!
I'm a true collector. I started, like many did, with stamps when I was seven or eight. Nowadays I collect books, paintings, photos and also vinyl records. It's a great thing to get hold of things that make you happy and help you form a collection of something you like.
Now I felt I had to mention that my favorite Duran Duran-related item is the Spanish one-sided promo 7" of Arcadia's track "El Diablo" that comes in a very unique and lovely picture sleeve.
- Wow, that one is super rare! I'm impressed!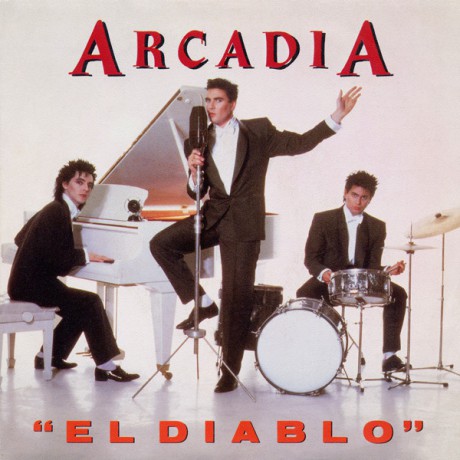 Quiz time
Time was running out so I asked Nick if we could end with a quick mini quiz.
- Yeah, go on!
First question: Which Duran Duran-song is the most streamed one on Spotify?
- Hmm, my guess would be "Ordinary World".
Close. "Ordinary World" is the 2nd most streamed with 176 million streams after "Hungry Like the Wolf" with 231 million.
Second question: There is a sentence that has been frequent in texts about Duran Duran from the early eighties and still is, it's usually written within brackets and a hint is that it's got something to do with last names, do you know what the sentence is?
- Hmm, must be something with the Taylors!
Correct, the exact sentence is "None of the Taylors are related".
- That doesn't surprise me! John (Taylor) and I started the band and when Roger started playing with us, we actually didn't know his last name was Taylor for about two months. Then we had auditions in order to find a guitar player. We put all the names of the 25 people coming in to audition on the wall and when we saw that one of them had the last name Taylor I immediately said that whatever happens we can't have another Taylor in the band! And of course, Andy Taylor ended up the only one being great.
Last question: When was the last time you played in Sweden?
- No idea, but definitely far too long ago. My guess would be eight years ago.
Stockholm 2005, so 16 years ago. The pandemic cancelled a planned show in 2020 and in 2013 Simon had throat problems so the two shows in Sweden got cancelled.
- That's far too long. I absolutely love Sweden and have some lovely friends there. I really hope we can fix that with this album!