The new IAMX album is called "Alive in New Light" and is set for a February 2 release.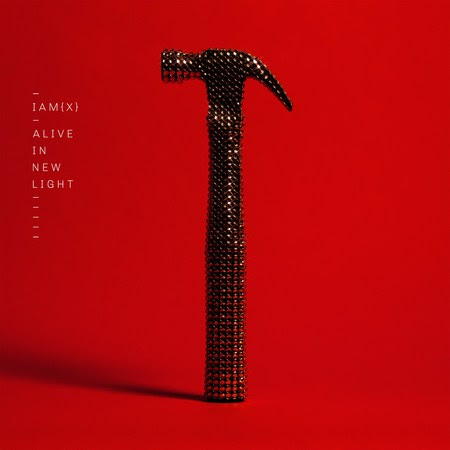 - This album is about connecting, and it's a pain in the ass to do it through an album. Each time I do this, I feel exhausted but it's an impulse I can't stop. If you write your pain out, there's a venting. Happiness is a skill. I'm happiest activating skills that keep you balanced, Chris Corner says – who is feeling a bit better after a long depression.
His friend, tattoo and make-up artist Kat Von D appears on four tracks.
- We could easily swap closets and makeup drawers and no one would be able to tell the difference. We both create, not because we want to, but because we have to.
According to the press release, "Alive in New Light" appears to be a return to classic IAMX territory where album opener "Stardust" has "a galloping groove reminiscent of Depeche Mode's "Personal Jesus'" and "Body Politics" "works a sleazy electro funk groove with a Nine Inch Nails-like fervour".
- It's about trying to consume the club, losing yourself in rhythm and pagan, primordial elements, release without a deep message.
Corner who loves the Californian desert has recorded the album there, in a trailer.
- The desert is white noise. You can lose yourself in the details of producing, mixing; it's just silence, he explains.
IAMX will tour Europe in February and March and North America in April and May.
Track listing:
01. Stardust
02. Alive In New Light
03. Break The Chain
04. Body Politics
05. Exit
06. Stalker
07. Big Man
08. Mile Deep Hollow
09. The Power And The Glory