Release reports from the very last Bloc fest in the old holiday camp at the Somerset coast. The impressive UK electronic music festival had invited celebs like Daniel Miller, Thom Yorke, Four Tet, Goldie, Metalheadz, Holly Herndon, Radioactive Man – and snooker star Steve Davis. Mike Whyte's report makes for an excellent read.
My first Bloc festival was a revelation. I had already been to some European electronic music festivals, including of course the great Barcelona party known as Sonar. However, my first trip to the Somerset coast, and the sleepy seaside village called Minehead introduced me to how electronic music could be held, Great British style.
So it was with a heavy heart that I put on my wristband and checked into my chalet, for what would be the last time. Still, planning my schedule raised the spirits, and with the obligatory Bloc TV (probably my greatest discovery of all), I got into the mood, loaded up my camera, and headed out to that Butlins big top…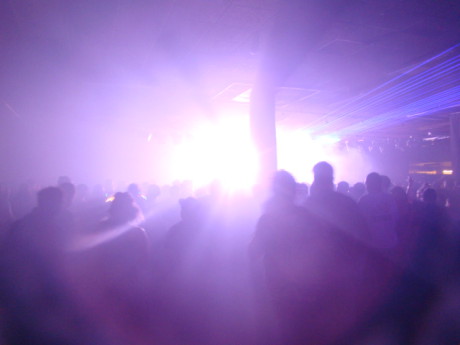 Friday
My first point of contact was the main stage, otherwise labelled Centre, to see a Floating Points live set, which was lapped up by the large crowd that had gathered. Indeed, a couple of guys even said to me in passing "did you see that Floating Points – amazing set!" – so possibly someone's highlight of the festival, and it had only just begun!
I took in a couple of acts across the other stages, as a couple of new ones had been added to this year's festival, then it was over to see an interesting modular set from Carl Craig. In fact this was one of the themes of the weekend, with live acts eschewing the laptops of old in order to play actual old school electronic instruments. Unfortunately, interesting as it was, the Carl Craig set could best be described as "testing", as it took a long, long time for anything to really happen – there were lots of abstract swooshes and blips, but I was already heading out of the door to see Jimmy Edgar by the time any beats kicked in. Now I'm a fan of the abstract, so a lack of beats doesn't worry me, but there really didn't seem to be too much of anything…
Edgar was amazing – sounds blasting through the astonishing amount of dry ice – a feature which seemed to be part of the Fact stage, making it very difficult at times to see the performer, or even at times, the stage. Next up, Speedy J – who played a set of banging techno, just as you would expect – and enjoyable it was too. Andrew Weatherall to finish for me, and that was the end of a little bit of a hit-and-miss evening.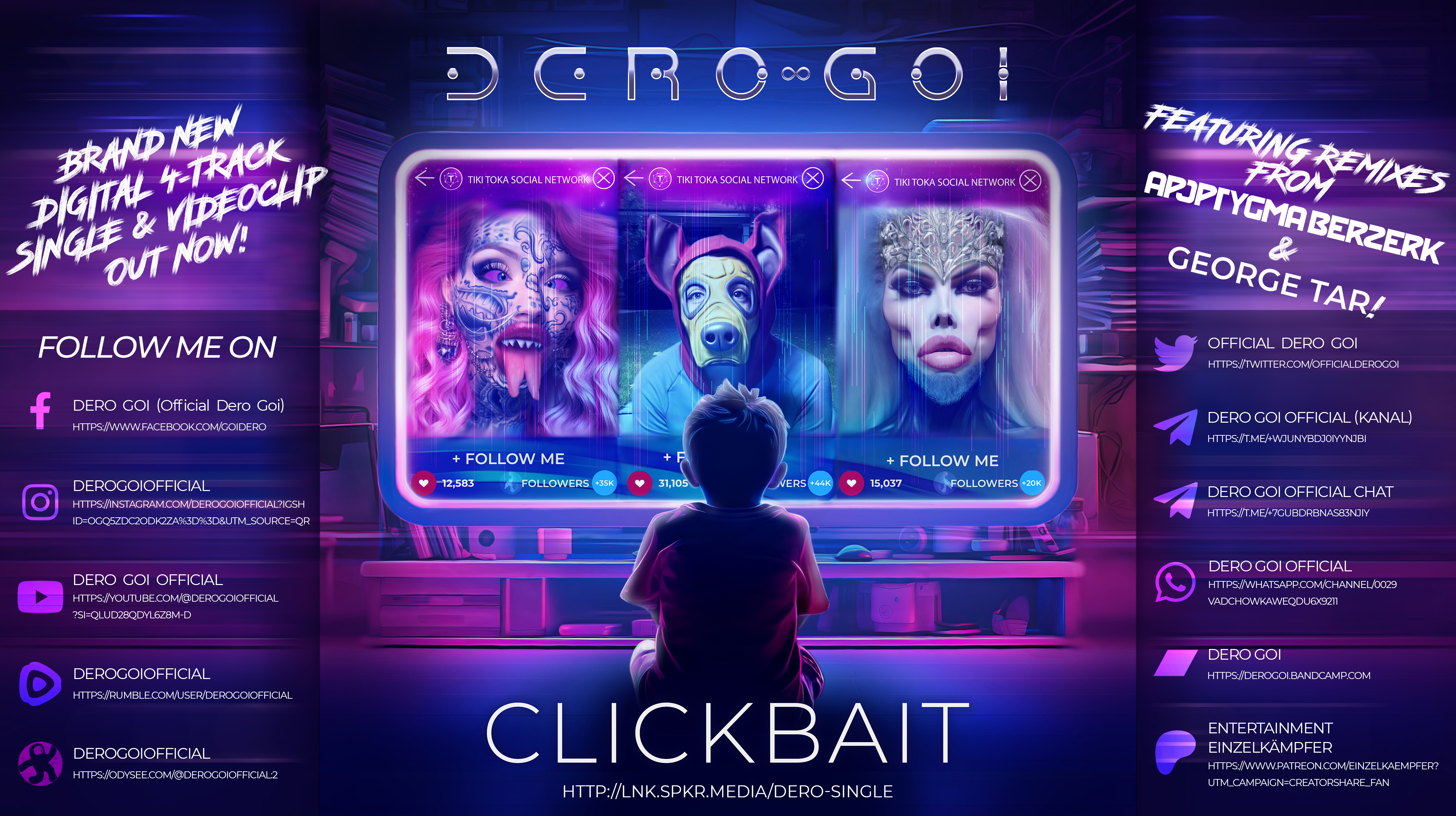 Saturday
It was always going to be about Saturday, if I'm honest, with some of the biggest hitters, plus some of my favourites, all playing this evening. Starting off with a brand new stage – Waterworld – basically a set of decks set up in the swimming pool area, I went to see Egyptian Lover, and somehow old school electro breaks and moving water all seemed to make perfect sense.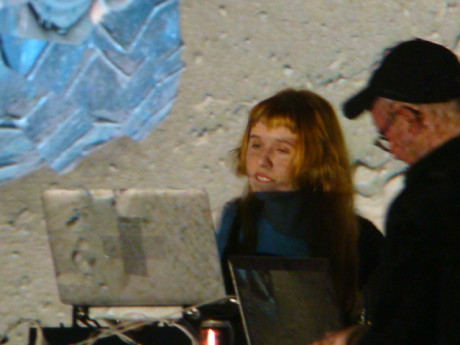 A bit later it was along to the Centre stage again to see my favourite set of the weekend – Holly Herndon – set up in between a live vocalist, who had his vocals taken and mangled by Herndon, and an amazing visual artist, who created whole animated worlds before our eyes. It was all highly experimental, but very accessible, and very, very enjoyable too.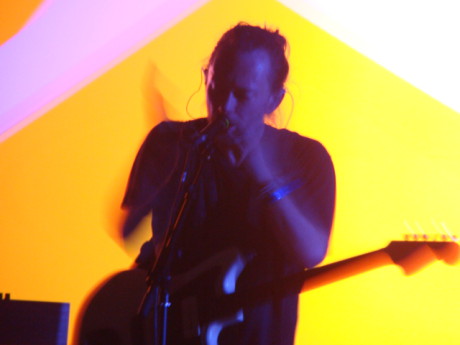 The set also acted as the perfect intro to Thom Yorke, who followed up with a live set of solo tracks and modular work of incredible polish and clarity. The biggest crowd of the whole weekend by far, in fact it felt like the whole of Butlins had packed into the Centre to see Thom do his thing.
As Four Tet would follow immediately after Yorke, I decided to break off a little early and head out to see Demdike Stare on the Carhartt stage, which I really liked. Very hard, heavy beats with very sinister synths too – "definitely will have to look more into them" I noted down – before heading to see Motor City Drum Ensemble, and a set which seemed to mine a rich seam of disco tracks.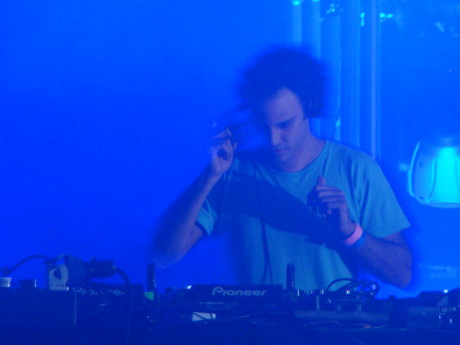 So, back for Four Tet (pic above) and one of his customary eclectic, amazing sets – very definitely one of the most reliable artists of recent years – never gives a bad set.
I finished off my evening reviewing with the king of Mute Records, Daniel Miller, who pounded the audience into a happy submission with some good hard techno rhythms. Great day, so celebrated with a little play on the arcades (and won nothing, of course).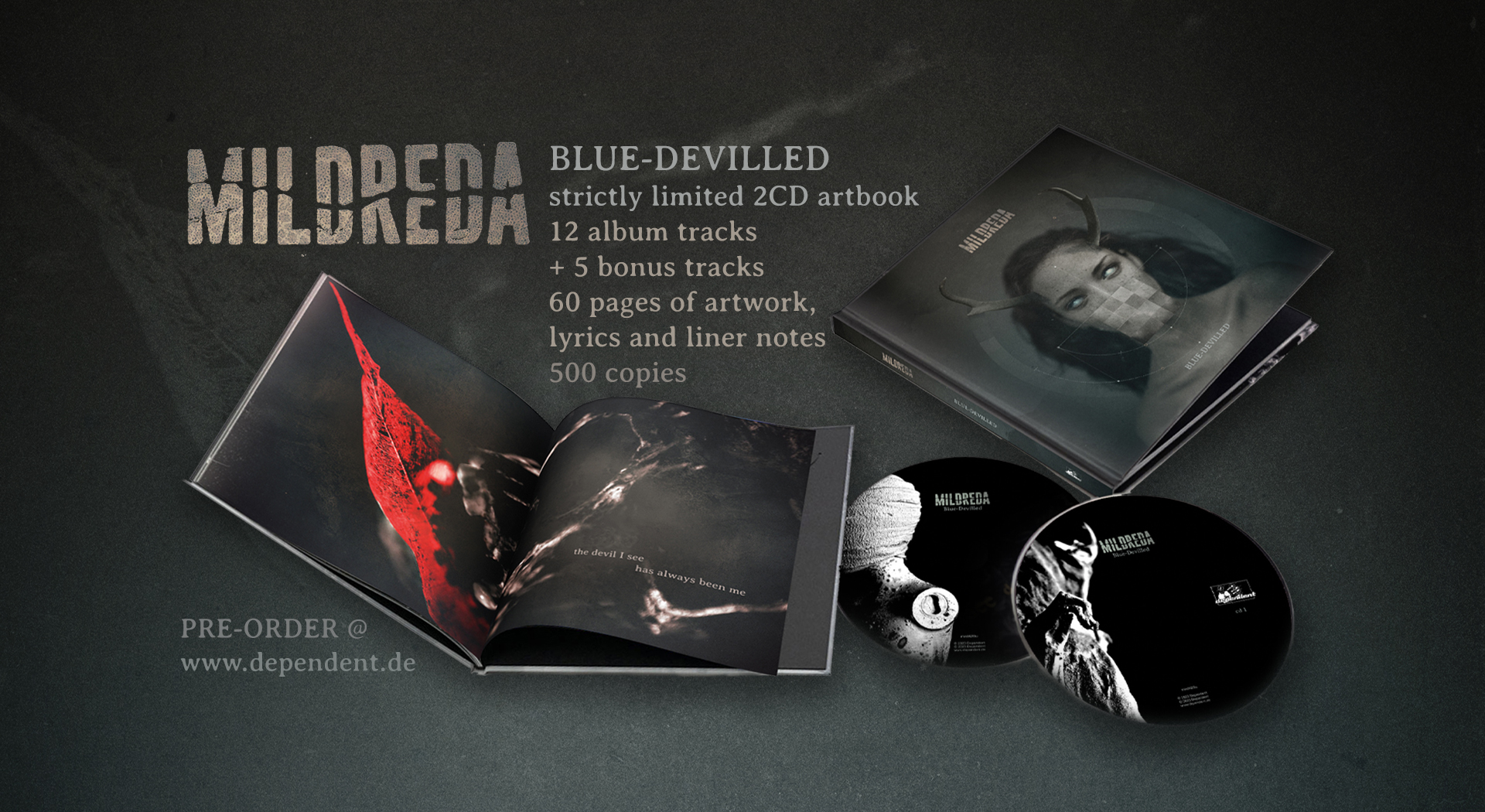 Sunday
They think it's all over, but of course it's not. Sunday has become a big, big day at Bloc festival – with people dressing up, and a little more emphasis on themed stages. Two of my favourite genres where represented again this year – with rave/hardcore on the I Love Acid stage (otherwise known as Jak), and Metalheadz, one of the finest exponents of the jungle/drum'n'bass sound taking over Fact.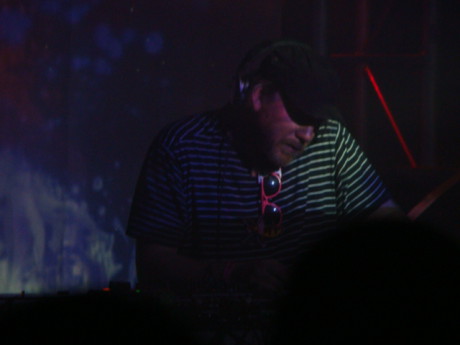 It was this stage I went to first to catch Marcus Intalex, who put in a solid set of hyper beats and bass. My second favourite set of the weekend came with Radioactive Man (pic above) putting in a crowd pleasing performance, mixing electronic acid and recognisable tracks such as Aphex Twin's majestic Baby Ford remix and DMX Krew (who previously played on the same stage, and who I couldn't get in to review as the queue was so large).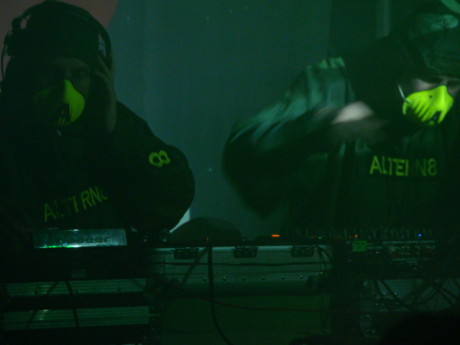 After that it was a quick hand-over to the overlords of rave – the boiler-suited Altern-8 boys (pic above). Their set was crowd-pleasing to the max, with Minehead resembling an old school warehouse rave (OK, just the Jak room then).
Tiredness was quickly starting to catch up with me, and maybe it was also because my heavy heart was starting to make itself known again. I was off to see Goldie next – the last act of the last Bloc weekend ever. Again, the stage was covered in dense smoke, with even the MC flitting in and out of view as the stage fogged up. Goldie could slightly be seen through the dark and smoke at times, and you could see how much he enjoyed the music, bouncing up and down and pumping his fists into the air as quality tune after quality tune appeared in the mix. This, I thought, was the real spirit of what Bloc is all about – Sunday was for the dancers and the music lovers, and I will miss it.
This year was marked by some very special things, the first being the addition of LEME to the Bloc schedule allowing interested parties to hear talks on various aspects of the electronic music industry. Indeed, I broke my schedule in order to go to listen to Daniel Miller talk about his amazing life in music. The other was the arrival of Steve Davis, the world beating snooker player. In fact, Sunday seemed to revolve around him. There was a very entertaining pool tournament, set up between celebrities at Bloc, with the winner playing Steve Davis himself. Davis proved a very entertaining host, and actually his DJ set in the pub stage early evening was very well received, with an interesting and eclectic mix of music selected.
So where do we go from here? I've heard Bloc are interested in new projects, but nothing like what they have accomplished here in Butlins. No more festivals for them – which I can understand to some extent, due to the phenomenal amount of effort it must take to put one of these events on. But being purely selfish for a moment, for me it feels like a break up – a 10-year casual relationship has come to a natural conclusion, and though it was maybe inevitable, the realisation that Bloc won't be in my life in the same way hurts a little. So Bloc, I wish you well, good luck for the future, and let's stay friends OK?
Text and photos by: Mike Whyte