Very recently, Bill Leeb put up an image on Facebook that just had the word "Monarch" on it. It was apparently cover art for something new, but no more information was given, except that it was Delerium. Thus, I contacted Bill himself to get some clarity.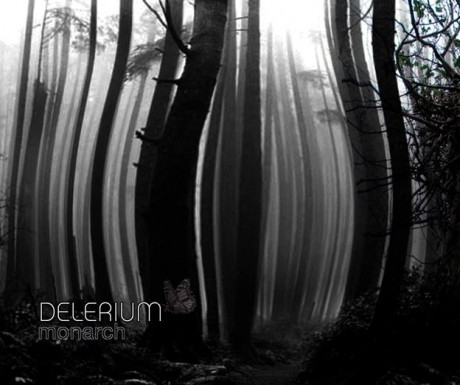 First off, "Monarch" is a sort of viral single release, mostly to get things moving. It's out on July 31 and it's got a low budget video aimed at social media like Facebook and YouTube. The vocals are done by a female vocalist that goes by the name of Nadine. There will be a digital release with a bunch of remixes by Molito, James Hockley, Bause and Knifed. This will then be followed by another single.
- The first official release will be the single "Chrysalis Heart" with some major artist remixers, as well as a very intriguing bigger budget video, Bill says.
The album itself is called "Music Box Opera" and is out on October 30, and was made a bit differently than the other Delerium albums. One half was made in Los Angeles with long time collaborator Rhys Fulber, while the other half was made in Vancouver with current FLA member Jeremy Inkel, who joins the Delerium ranks for the first time. FLA guitarist Jared Slingerland is also involved on 3 songs. All in all there are 15 tracks on the album, and Bill seems very excited about it.
- The end result is a lot more variation, but it's very electronic and edgy. Kristy Thirsk and Jael made appearances and we have some surprises as well that I don't want to divulge at this point.
The cover art is done by Carolann Loeppky, who has made most of the Delerium art throughout the years.
Moving on to Front Line Assembly territory then. As we have told you in the past, the boys are involved in making the soundtrack for the game "Airmech". The album's finished now and it seems like they are happy with it.
- It's very hard electronics, and I have to say this really kicks it. It's got 12 songs in total, and will be released by Metropolis in late fall. Easily one of my favourite releases ever! Everyone worked so hard, and it's really a labour of love. It was so cool seeing all these young guys really get into it.
The "young guys" in question are Jeremy, Jared, Craig johnsen and a newcomer named Sasha Kevil. Greg Reely will mix as usual.
Bill seems to be on a roll these days, and in a week they will start the recording of a new "proper" FLA album. The plan is to ditch the guitars, go back to the roots and make hard modern EBM style music, but with a twist.
- Basically we expect to kick ass with this. Everyone seem very inspired these days, and that is a good starting point. We are shooting for a spring release, and then do a tour of Europe as well. We're also thinking of losing the guitars for the live shows, and go back to the old days of just electronics.
The Delerium album has been long in the making, and it's reassuring that Bill seems excited by it. A rejuvenated Delerium and a hard, electronic FLA preparing to kick our asses do seem a very appealing prospect.
Main photo of Bill Leeb live in Stockholm 2011 by: Jonas Carlson (Release)