EBM tracks are known to be very direct and usually between 3 and 4 minutes long. Release writer Sebastian Hess decided to ambush Mattias Ziessow from Spark! for an interview as short as a track. The interview clocked in at 3 minutes and 40 seconds.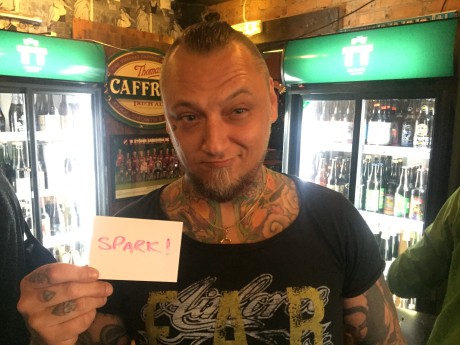 I arrived at Haket in Gothenburg just before 9 in the evening and the release party for "Maskiner", the new album by Swedish band Spark!, was well on its way with CD and merch sales, and with the new tracks blasting from the sound system.
I found Mattias Ziessow, the Spark! main man, and presented the idea of an "EBM-style" interview that would only keep him away from beer and album celebrations for a maximum of four minutes. He accepted with a smile.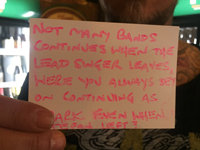 – Directly after Stefan left I definitely thought that I would call it quits with Spark! and move on to other projects but it didn't take long before I realised that Spark! was just too important to me to just let it go. I decided to keep the project going and make it work in some way.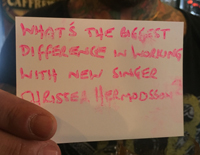 – I work a little more tightly together with Christer than I did with Stefan. Christer is not only a great singer but also a great producer and musician. The collaboration works really well.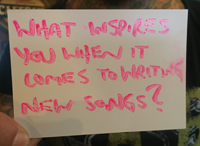 – Oh, that's a really tough question. It can really be anything from thoughts to a feeling. And sometimes I just go into the studio without any pre-planning, sit down and then something comes out of the session.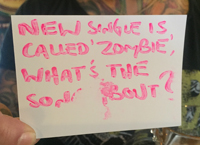 – Hm, I don't really know what to answer here. It's about… well, I'll leave it up to the listeners to figure that one out.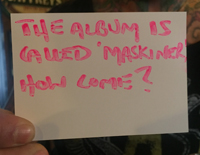 – Well, that's much easier to answer. I really really love machines. It's a simple as that!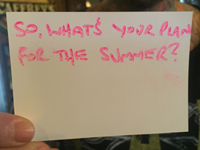 – Oh, we're really excited to go out on the road and do some shows and we have quite a lot planned already. Some are announced and some we will be able to announce soon. We're really looking forward to play in Germany again, we have shows in Augsburg, Leipzig, Dresden and a few more booked and also Electronic Summer in Gothenburg.
After three minutes and 40 seconds we said "Cheers!" and Mattias returned to the album celebrations.
Christer Hermodsson couldn't join the release party this time because of, as he put it in a Facebook post, "Ordinary life stuff". Instead he posted a very entertaining video on the band's Facebook page where he partied on his own, talked a bit about the new release and he also offered a specially made video for one of the new songs: