---
Oktober 28 1998
---


Photo by: Tomas Engin

The Stockholm popband Saft is currently working with their second album "Bypass". It is scheduled for a February or March release, just one year after their successful debut "Paranoia Erotica". They say that there will be more slower songs and the sound will be a little bit heavier, more organic, yet mostly electronic. A first taste will be a single which will be sent to radio stations in the end of December and released in shops the first week of January. This information might of course change.
Saft is working in their record company, Eternity's studio. Soon the Swedish trip hop act Hayce will enter this studio to record their debut CD.
Until now Saft has only been released in Scandinavia, but now they have reworked "Paranoia Erotica" in English (the original version was made in Swedish). The single "Undantag" was recently released in Germany by Vision Records under the title "Underground" and the album will follow.

From all the electronic music compilations that are released we have picked two worth to mention. "Euphoria" is a South African EBM compilation that's only released in South Africa by Gresham Records and distributed in Namibia and Zambia! Die Krupps, Die Form, Front Line Assembly and Covenant are included and might be the first of their kind that people in these new territories hear.
Some years ago Die Krupps released their "Tribute to Metallica". Now they and others like Apoptygma Berzerk amd In Strict Confidence appear with cover versions on "Cover Em All - An Industrial Tribute to Metallica" (released by CRED in Älmhult, Sweden).

Hot Stuff has taken over another mail order company, Dolores.

Nothing has changed with Jesus and Mary Chain. Brothers William and Jim Reid has gone separate ways and they will not play for example in Sweden as planned.

The pop duo Float are writing material for a new album. They have changed their electronic pop sound in the tradition of New Order and Electronic to a heavier, more monotonous dance sound similar to bands like Apollo 440. They will enter the studio this winter to start recordings.

This autumn and winter there will be a bombardment of greatest hits and single compilations - definetely more than we can stand. Here is a selection of the artists behind released or about to be released compilations or boxes: Depeche Mode (several different), OMD, U2 (several different), Orb, Skinny Puppy (remixes), Elegant Machinery (mostly remixes), Culture Club, Bauhaus, Stereolab, Duran Duran, Alphaville (8 CD box), Björk (box), Massive Attack (box), De/Vision, Front Line Assembly (remixes), In Strict Confidence...

The record company Memento Materia has joined forces with NovaTekk who are going to distribute their records in GAS (Germany/Austria/Switzerland). The first albums to be released through NovaTekk are Kliché "Five Miles Per Gallon" and the label sampler "Electromagnetic II".
Memento Materia plan to release "Memobeat" - EBM/electro compilation with bands such as Front 242, Dive, X Marks the Pedwalk and Apoptygma Berzerk in one month time, only in Scandinavia.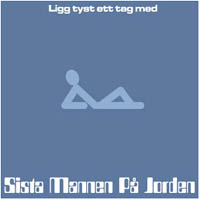 Page and former S.P.O.C.K member Eddie Bengtsson's project Sista mannen på jorden (Swedish for "Last Man on Earth) celebrates the release of their first album "Ligg tyst ett tag med..." (Swedish for "Lay Quiet for a While with...") this Friday at the popular Romo Night club in Gothenburg. We have listened to it and can say that it will defintely be a hit among those who love old school synthpop like Human League, OMD, John Foxx - and of course early Page. Watch out.

Fields of the Nephilim/The Nefilim have signed a three album contract with SPV in Germany. Next year there will be new albums with both bands; first The Nefilim during the spring.

---
Read previous news entries:
October 14 1998
September 29 1998
September 13 1998
August 24 1998
August 15 1998
August 3 1998
July 27 1998
July 20 1998
June 2 1998
May 13 1998
April 30 1998
April 15 1998
March 22 1998
March 4 1998
February 24 1998
February 7 1998
January 23 1998
January 19 1998
January 15 1998
December 22 1997
December 10 1997