---
August 3 1998
---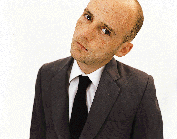 Moby is back on August 24 with the new single "Honey" in three different configurations.

The first single from the upcoming Marilyn Manson album, "Mechanical Animal", is called "Dope Show". It will be released in USA on the 18th of August. The band will also perform live on the Internet on the 15th of October. /Erik Almgren

Now the Swedish Numbers Festival has been set to October 17, Lund, Mejeriet.

On October 19 Mute Records will re-release four classic DAF-albums at mid price.


Mesh expect to release their new album in October, but this might change. They are also included on the new and second "Electromagnetic" compilation (above) from their record company Memento Materia.

Rob Zombie, front man of White Zombie, is to release his first soloalbum. The release date is set to the 25th of August and the album will be called "Hellbilly Deluxe". The first single, "Dragula", will be out in the stores in the beginning of August. Charlie Clouser and Danny Lohner, both ex-Nine Inch Nails, will amongst others guest star on the album. /Erik Almgren

Rammstein's new single, "Stripped", is taken from the Depeche Mode tribute record "For The Masses". The single also contains two remixes by Charlie Clouser (ex-NIN) and one remix by Günter Schultz (KMFDM). It should be available in short. /Erik Almgren

Meat Beat Manifesto's new album is called "Actual Sounds And Voices" and will be out on the 25th of August. /Erik Almgren

---
Read previous news entries:
July 27 1998
July 20 1998
June 2 1998
May 13 1998
April 30 1998
April 15 1998
March 22 1998
March 4 1998
February 24 1998
February 7 1998
January 23 1998
January 19 1998
January 15 1998
December 22 1997
December 10 1997