---
December 22 1997
---

Nine Inch Nails hope that a new album can be released in February. Mastermind Trent Reznor claims that the sound will shock the fans. The new music will be a kind of opposite to &quotThe Downward Spiral&quot - pop music. Meanwhile the dubble video &quotClosure&quot is out in the US. The first cassette contains live material and the second almost every video clip NIN have made through the years.

Another similar band with a new video release is Marilyn Manson. It contains live and backstage recordings.

Talking about industrial bands we can also mention that KMFDM are making the music for a new PC action game from 3D Realms, called &quotPrey&quot. KMFDM will be back in Europe next year for more touring.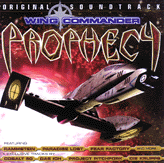 Right now the soundtrack for the new and fifth version of the best selling PC-game &quotWing Commander&quot - &quotWing Commander Prophecy&quot - is out and it is without a doubt one of the most interesting compilations of 1997. Or what do you say about thirteen, mostly exclusive tracks or remixes from bands such as Rammstein, Die Krupps, KMFDM, Das Ich, Fear Factory, Paradise Lost, Project Pitchfork, Juno Reactor - and of course Cobalt 60 who have written the lead track &quotProphecy&quot? Naturally there is also a CD-ROM video trailer for the game on this CD.

The swedish electro band Q-Department D C have been making music for several years, but now the want to become more serious about it. Their debut album &quotEnd of Rivers&quot will be released by the new swedish company Backdraft Records in February.

New statistics shows that Sweden is the world's third largest music export country, even if swedish bands signed to foreign labels (such as Ace of Base on the danish Mega Records) is not accounted for.

In England 15 labour members of parliament have demanded that XL Records stops their marketing campaign for The Prodigy's new single &quotSmack My Bitch Up&quot. The video for the song is extreme and both the song and the video is currently debated in England.

After the huge sucess of the rave event Love Parade in Berlin with as much as one million participants, the french have decided to organize a Love Parade of their own called Parade Techno. The event will be on the streets of Paris on September 12 1998.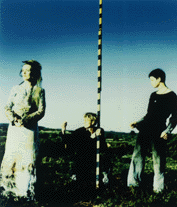 Sorten Muld.

The poplular swedish folk music band Hedningarna have taken a step into the world of dance music. On their new single they have allowed DJ Anti, Max Reich and others to make techno and trance versions of two of the tracks from the album &quotHippjokk&quot. Another successful mixture of old folk music and modern electronic music can be found on the danish Sorten Muld's impressive album &quotMark II&quot. Both Hedingarna and Sorten Muld are signed to Silence Records.

Boxman is a new large scale Internet project launched recently in Sweden. Boxman is an online shop for CD:s, videos and computer games started by a group of business visionaries like Jan Carlzon, ex-director of SAS. The game part will not be opened until next year. The interesting with Boxman is that their prices is far below the average. Their goal is to have the lowest prices on the market and to offer every CD and film that exists! For example, artists who have released a CD on their own, can add themselves to Boxman. Furthermore the postal fee is only 20 swedish crowns. Check for yourself at www.boxman.se.
---
Read previous news entry:
December 10 1997