---
January 19 1998
---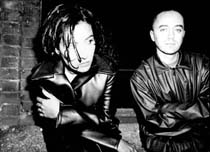 Mono.

The annual Venue-festival will this year take place between January 29 to February 1. The festival is based upon various music activities throughout Denmark and southern Sweden. Most events take place in Copenhagen and several bands tour different cities within the festival area. Among the bands you can find Fluke, Mono, Moonspell, Gus Gus and Bob Hund.

Mesh will go on a German tour from the end of April until the beginning of May together with De/Vision.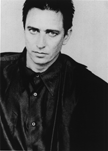 Alan Wilder.

Alan Wilder will release a second single from his recent Recoil album on March 9. It will contain three tracks: "Stalker" (Punished mix), "Missing Piece" (Night dissolves) and "Red River Cargo" (in an original version it seems). Soon the official Recoil web site will be up and running with a monthly diary about Wilders whereabouts, official and fan photographs, artwork, lyrics, interviews with Wilder and Recoil collaborators, biography, discography, competitions and lots of more. We don't know the address yet, but check the Mute site.

Weird performer and artist Diamanda Galas will visit Sweden on March 28 in connection to her new album "Malediction & Prayer". She will mostly sing material from other artists such as BB King and Johnny Cash. Check On Stage for further info.

Now the statistics for the record sales in Sweden 1997 are here and they show that the music industry now has turned the negative trend. The total sales were increased by 9,4 percent and the singles sales with as much as 30 percent. 19 million CD:s and 3 million singles were sold.

Now The Mobile Homes seems to be back with more than rumours and talk. Preliminary facts tells that there will be a new single in February called "You Bring the Sunshine" and that the new album will be out in March. We get back with the definite facts as soon as they exist.

The classic eponymous first 1977 Suicide album is to be re-released with re-mastered sound on March 9. It comes in a special format with a hand-screened limited edition cover and includes a second CD of two live performances from 1978. Alan Vega (vocals) and Martin Rev (keyboards) are reforming Suicide especially to play two London shows having last played together in the UK in 1988. They play the Garage in London on March 5 and 6. The Finnish noise act Panasonic are special guests on both shows.
Suicide's influence was immediately seen in the rise of bands like Soft Cell, Depeche Mode and The Jesus And Mary Chain. They number an impressive array of fans among musicians including Nick Cave, Pulp, The Cassandra Complex, Neon Judgement, Dive, Spiritualized and Stereolab.

The small swedish label Moriensis has signed the heavy electronic/noise/industrial band Red Butt Closeup. The band consists of members from S.C.U.D and Dark Side Cowboys. The debut album "Dead Butt Dreaming" (!) will be released in the nearest future.
Moriensis has also signed the metal band Mess and will release a new Dark Side Cowboys-single with new and remixed songs shortly (in collaboration with Nangijala Records).
The singer Brandy of the goth/alternative band La Solitude has tragically passed away and Moriensis will release her last material on a CD later this year.
Finally the second "Subsoil" compilation will show up soon with artists such as The Nefilim, Dawn of Oblivion, Stun and Dark Side Cowboys.

The swedish electronic band Statemachine is currently looking for a new keyboard player. Their "new" single "Negative Feedback" is out now.

The Memento Materia electro band Tragic Comedy have changed a member: Fredrik Magnusson has left and is replaced by Niklas Ottosson. Magnusson has started Gu Qin together with another Tragic Comedy member, Rickard Lautrup.

The norweigian group Bel Canto will be back soon, after some side projects and time off, with a new album called "Rush" on EMI.

Cat Rapes Dog is now completing their new CD "In Search of God". Their new sound will be dreamy, hard, dark with strong choruses and dance influences. The album will introduce their new singer John Wreibo from the metal band Lisa G Head. Cat Rapes Dog will appear on the More Than a Party and Swedish Electronic Music Awards-festivals.
---
Read previous news entries:
January 15 1998
December 22 1997
December 10 1997