Scott Fox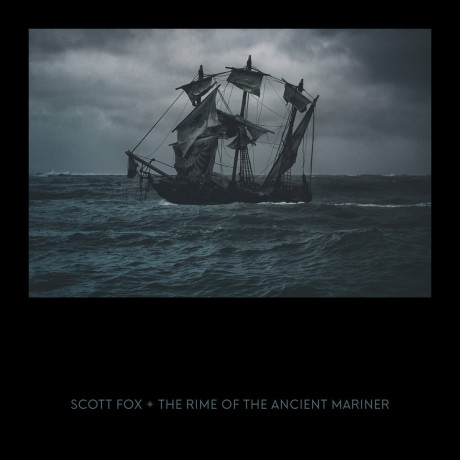 The Rime of the Ancient Mariner
Format:
Album
Label:
Ant-Zen
Release date:
November 9, 2018
By:
Mike Whyte

An interesting one this one. We all (or at least I hope we all) know the poem "The Rime of the Ancient Mariner" – a classic tale of a sea journey through unchartered waters, and perhaps through Hell itself. Famed for the quote "water, water everywhere. nor any drop to drink.", this is a 43 minute journey through the heart of the "Rime" by the Canadian Scott Fox (iVardensphere, This Morn' Omina), and quite a journey it is.
This is essentially a one-track story, split into 7 parts, and backed by dark ambience. The soundscape is top quality, and at first very claustrophobic. I felt like I was being suffocated by the sounds going on around me and this is definitely one for surround sound.
I was, I have to say, a little disappointed when the detached voice came into the mix. The recounting of the poem took a little getting used to, thrust, as it was, to the front of the mix. It could have been better to have notes at points where to read the poem for yourself while the soundscape continued, as I felt I was "missing" the sounds as I listened to the narration. Through the course of the journey though, it started to adjust into place.
Back to the soundscape then. Excellent use of atmospherics, both vocal and instrumental are incorporated, none more so than the pulsing wave effects produced through distortion and the monotone vocal chorus over the top.
I'd like to think of this as the anti-"Blue Room", the classic ambient Orb track which was about the same length as this, but an optimistic trip through space and beyond. This trip is negative, claustrophobic and thrilling all at once. I'm glad I took the ride, but to have a soundscape-only version would have allowed me to create my own terror. And as we know, there is nothing more scary than our own imaginations.