Lucifer's Aid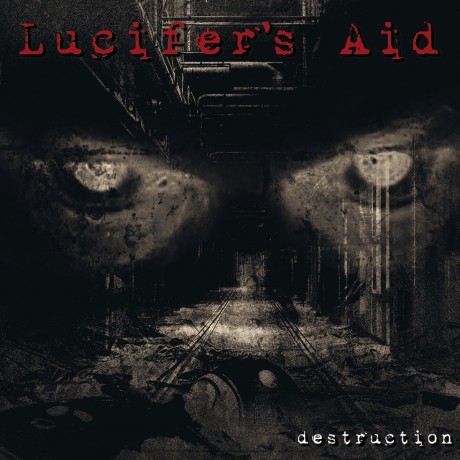 Destruction
Format:
Album
Label:
Progress Productions
Release date:
October 13, 2023
By:
Johan Carlsson

Carl Nilsson in Lucifer's Aid excels at hard hitting electro industrial, with hints of The Klinik, Front Line Assembly and others of that ilk. This is the project's fifth full length album, and I must say that it's by all measures the best thing he's ever done.
To start off, the single "Into the Void", which you've might already heard, is friggin fantastic. This is probably the most hi-octane track Carl has put his name to, and the FLA-esque chorus doesn't hurt either. Opening track "Give You Control" is also a belter; monotone and menacing with a pummeling beat.
From here on out, it continues to be smooth sailing. Carl manages to sneak in a lot of variation while keeping true to the project's sound, so it never gets boring or predictable. You're not going to get soft ballads or anything, but you know what I mean. The beats are more interesting and groovy this time, adding to the sonic palette that Lucifer's Aid concerns itself with. A lot of songs are monotonous, but in that grinding, brilliant way that makes it feel relentless and powerful. As you would expect, the production is excellent, with tons of small details floating around in the mix, and atmospheric touches add to the flavour in each track.
If you're looking for some of best dance industrial and EBM the scene can muster in 2023, you certainly can't go wrong with "Destruction".