New Order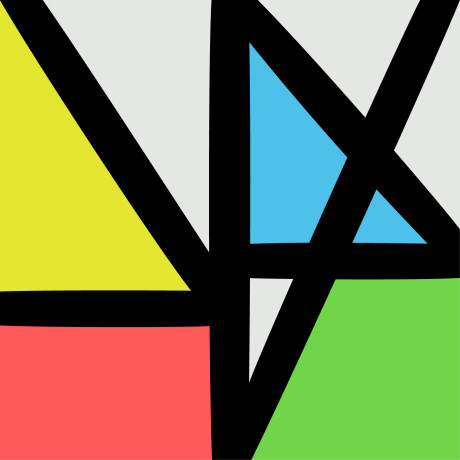 Music Complete
Format:
Album
Label:
Mute
Release date:
September 25, 2015
By:
Peter Marchione

It's already been ten years since the release of "Waiting for the Siren's Call" and, as always with New Order, a lot of energy during this time has been wasted on conflicts – mainly between Bernard Sumner and Peter Hook.
While Gillian Gilbert is back after a ten-year break, "Music Complete" is the first New Order release without Hook as he has been replaced Bad Lieutenant bassist Tom Chapman. There are also several well-known external collaborators involved this time around. Elly Jackson (La Roux) sings on three tracks, Iggy Pop can be heard in "Stray Dog" and Brandon Flowers' (The Killers) in "Superheated", co-produced by Stuart Price. Chemical Brother Tom Rowland has also produced two songs.
Every since the reunion after the first break-up in 1998, which led to the release of "Get Ready" in 2001, the band has pushed towards either electronic music or guitar based pop. They now claim to have managed to balance these two foundations of the New Order sound palette and during the PR activities, the 1989 album "Technique" has been a recurring reference.
And yes, there are obvious similarities between this classic New Order release and the new "Music Complete" album. The club aura is there, along with all the trademark synth stabs, electric guitar twanging and mechanical beats.  The problem is that while "Technique" was a ground-breaking product, with its unorthodox mix of Balearic house, indie rock and always with the Factory post-punk standards lurking in the background, returning to this scenario inevitably means a huge risk – the songs could appear somewhat dated.
Ironically "Music Complete" is far from a complete experience with rather uneven content. First single, "Restless", was a mellow pop tune, with the band on solid ground but there are better single candidates. Among my favourite tunes are "Singularity", "Academic" and "Nothing but a Fool" with a perfect balance of electronics and guitars. Other tracks, like "Plastic", are still great pop songs but the production is too much of a light-weight Giorgio Moroder mimicry, and they would need more of a (Donna) Summer than (Bernard) Sumner.
For a better overall listening experience I'd suggest skipping track 4-6, "Tutti Frutti, "People on the High Line" and "Stray Dog". These three are typical filler tracks and are way too much of a retro flirt 2015 – with sleazy house piano stabs, horrid backing vocals and an overall hint of illegal substances frequently used by British Ibiza tourists in 1988.  If it hadn't been for these songs the overall grade for "Music Complete" would have been higher since there are a few great New Order tracks here. Hopefully the band will focus on not returning to "Technique"-land on next full-length release and go for a more current sound. Don't get me wrong; I do love the good ole albums, mostly because they sounded fresh and punk when released. "Music Complete" is nowhere near punk but more of a bunch of pop icons playing it way too safe.