The Guilt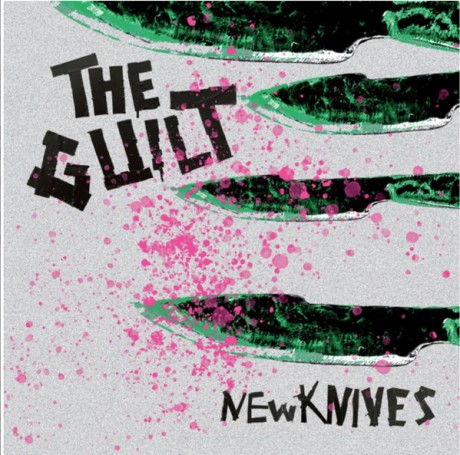 New Knives
Format:
Album
Label:
Heptown Records
Release date:
March 13, 2020
By:
Tobias Eliasson

I had listened to and enjoyed couple of their songs. But it was when I caught The Guilt live that their full force knocked me over. This is a truly great live band and the on stage chemistry between Emma and Tobias is magnetic. But when a band have such strong presence as a live act, can they transfer that energy to a record? The self-titled debut from 2017 was at least pretty darn close. So let's see how that difficult second album turns out.
As with the first album we get 10 songs, each about 3 minutes long, in true lazerpunk style. We kick off strong with "Enemy", a perfect showcase at what the band is about, delivering punkrock with a strong electronic vibe and powerful vocals. But we also get some variations such as "Spasm", which has a different energy putting the power in the verses, instead having some cleaner vocals for the chorus. Those small changes between the tracks, while maintaining a true, and unique, style is what makes this album put out even more.
In tracks like "I Have No Invitation" and "Beige and Contagious" the electronic sounds are allowed to take up a lot of space. It's this blend of drum machines, synths and guitars that create the powerful sound of the band. It's present throughout this album, creating a very vibrant and organic vibe. This is a nice development, transfering even more of their strong live presence over to recordings.
With "New Knives", The Guilt are allowed to present more of their quirky, weird world and it's one that we need more of, especially in these strange times. It's refreshing to hear a band that manages to create a sound of their own like this.