Plastic Noise Experience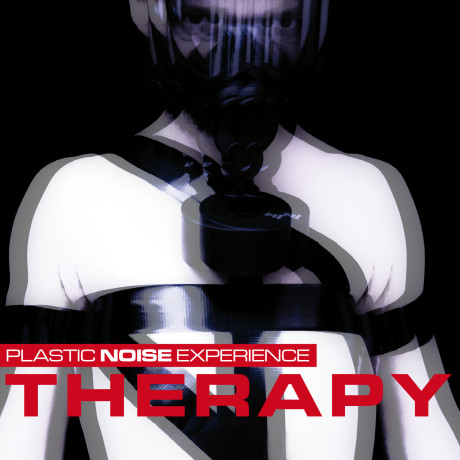 Therapy
Format:
Album
Label:
Alfa Matrix
Release date:
April 4, 2014
By:
Tobias Eliasson

Claus Kruse is the mastermind behind Plastic Noise Experience – a German band that has been around since 1989 when they started releasing themselves on cassettes. After that they released some records at, amongst others, the classic KK Records. This is the fourth Plastic Noise Experience album since they found a home at Alfa Matrix 10 years ago. This time around they have abandonded the German lyrics from their last CD "Reiz und Reaktion" for English.
During the 90:s, Plastic Noise Experience belonged to the same "dark electro" as Project Pitchfork and Das Ich. I really enjoyed this German era, which was when I first started to dive into electronic music. PNE have moved their sound towards EBM, but you can still hear the old influences.
What I enjoy with this album is that this is a type of EBM that you seldom hear today. In a time where a lot of focus is on old school EBM and aggrotech, I really enjoy EBM that has evolved from the scene in the 90:s; EBM with influences from both electro and industrial music. The opening track "Control" is a perfect example of the sound, powerful and danceable. "Last Call" is a nice track that's a bit slower and "Push and Punish" is a speedy little piece that would work nicely in the clubs.
Overall I like this new album, and while the sound isn't revolutionary, it's a sound that you don't hear often on new releases these days. It's another fine release from a project that steadily delivers strong albums.
We also get 4 bonus remixes by AD:key, Suicide Commando, Armageddon Dildos and Serpents. There is also a 2CD-edition with another 11 remixes.