Perturbator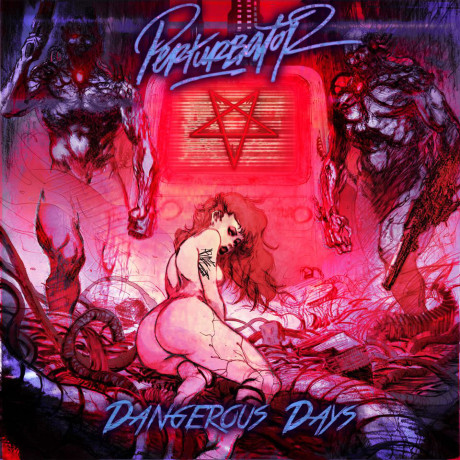 Dangerous Days
Format:
Album
Label:
Blood Music
Release date:
June 17, 2014
By:
Tobias Eliasson

It's called outrun electro, and it's all about creating music that you could put into a soundtrack for any existing 80:s movie, and you wouldn't be able to tell that the music was actually made in 2014. Perturbator is one of those acts that take everything one step further, and when I hear his music I think of John Carpenter and Goblin. Perturbator is James Kent, and this is the third album from the project. The first 2 was only self-released digitally and this one is released on Finnish label Blood Music that mainly worked with black metal previously.
"Dangerous Days" could easily have been a soundtrack, and that's actually the concept behind the album. It's a soundtrack without a movie, telling the story of life in Nocturne City in 2088. As with John Carpenter, Perturbator is really good in creating an atmosphere in the music that is both danceable as it's haunting and sounds like from a dark future.
After a nice intro we get thrown into "Perturbator's Theme" which is just what it says and a perfect introduction to the sound. The production on this album is just stunning and while sounding retro this is not about nostalgia; this is about creating something new and unique, using the aesthetics from the past. "Future Club" is brutal and danceable with an instant hook. You just want to get into your Spinner and drive off into the night. The album finishes with the 12-minute song "Dangerous Days"; a very daring way to end an album, but Perturbator delivers strongly here as well.
We find some guests on the album as well: Isabella Goloversic (from Memory Ghost), Dead Astronauts and another personal favourite, Carpenter Brut, all get to add a little personal touch on each of their tracks.
Overall this is a really strong release. There are a lot of people trying to create this type of music, and what they always miss out on is the ability to put together a whole album and making it work together. Perturbator can really create a complete album and an interesting universe. Very impressive.