Kreign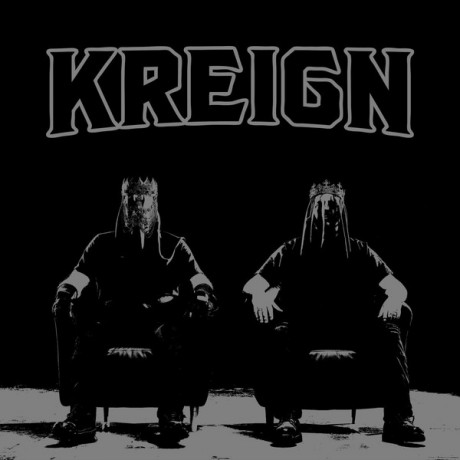 Kreign
Format:
Album
Label:
Self-released
Release date:
February 14, 2020
By:
Tobias Eliasson

Kreign have quickly become one of the most talked about newcomers on the EBM scene. The US has spawned a number of interesting bands in this genre lately, with bands such as Klack and High-Functioning Flesh, and here we have Kreign from Phoenix, Arizona. The band was formed ten years ago by Xiån Austin and Ryan Hutman, both from Hardwire. After remixing Hocico and having released a track on a compilation, Hocico pushed them to release their first album.
This album is a good example of modern, revitalized EBM. While the Kreign sound is built on a classic EBM foundation, they add their own layers of melodic synths, nice effects and well-chosen samples. They also arrange their songs in a playful, fresh way and top it all with harsh vocals that actually work really well for me. Far too many bands in the harsh electro genre add screaming angry vocals to disguise poor songwriting or a weak voice. Let me assure you, that is not the case here.
If we take the track "Face Melt" as an example; by blending the vocals in and letting the funky beats still be the driving force behind the song, we get a song that is much more danceable and groovy. This nice blend is something that Kreign is very good, regardless of which EBM style they aim at at the moment. Songs like "5 Layers of Chaos" and "Lost Purpose" will get the boots stomping on the dance floor. But we also have tracks like "Dismembered Quietly", this one is more of a slow track that for once doesn't feel like a filler on a album like this, but rather a piece of the puzzle.
All in all, this is a very interesting first album. I'm sure a lot of people listing to EBM and other danceable hard electronic music could appreciate this. After a kick-start like this, I'm really curious about what Kreign will come up with in the future.