Kid Kasio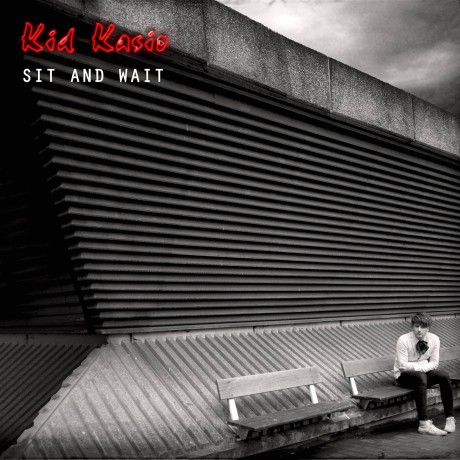 Sit and Wait
Format:
Album
Label:
Kid Kasio
Release date:
November 27, 2015
By:
Johan Carlsson

Kid Kasio aka Nathan Cooper released his debut album "Kasiotone" under this moniker in 2012, and we gave it a glowing review. As you might surmise from the name, Nathan is a big fan of 80:s synthpop, and infuses his own compositions with the big sounds and glossy shine associated with that decade. His influences are OMD, Duran Duran, Nik Kershaw, Howard Jones and early Depeche Mode, and he playfully incorporates phrases or themes from them into his own tracks, created entirely with old analogue gear with a modern touch added. Or as he puts it: "I wanted to make an album that sounded like someone had recorded it in the 80:s, kept it in a time capsule, opened it in 2016 and then applied a modern production sheen to it".
I'd say he's succeeded. The optimism of the 80:s is also apparent; this is a fun album. Pulsating basslines, arpeggiated synth leads, upbeat rhythms and catchy choruses abound and plants a smile firmly on my face.
Because the video for "The Kodo Song" took so long to produce, the album is actually two years late. Nathan rotoscoped the video à la "Take on Me" by A-Ha, and didn't think it would take so long, but he decided to hold the album until it was finished. He also collaborated with a few artists this time around, with The Sanfernando Sound, Ricardo Autobahn and Kal-Q-Lus, while the rest of the tracks were written with his long term co-writing partner Benjamin Todd.
"Sit and Wait" makes me happy, and this album is not meant to be deep or a big statement. It's just formidable, danceable synthpop with cheesy lyrics and an even cheesier grin attached to it. I guess it helps if you were brought up with this music like I was, but even if you weren't this should keep you dancing anyway.