Goldfrapp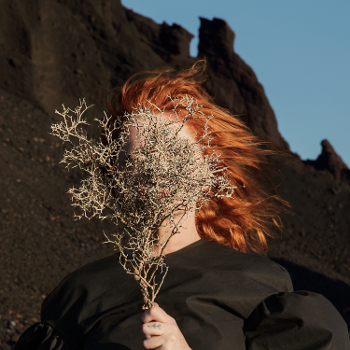 Silver Eye
Format:
Album
Label:
Mute
Release date:
March 31, 2017
By:
Mike Whyte

Nearly 4 years after their "Tales of Us" album, Alison Goldfrapp and Will Gregory return to light up the electronic music scene again.
The sound on this album is big, brooding and very, very electro. At the beginning it feels like elements of their classic track "Strict Machine" have been ripped apart and re-wired to create angry electro clones, each connected, but bringing their own individual forms of pop menace. Closest to the blueprint is "Anymore", a powerful opening number which should have you out of your comfy chair and bopping along within seconds.
It's an album full of primal sounds and pounding drums, with Goldfrapp's voice painted over tracks in various ways – effected, de-tuned, or raw. To hear this potent mix in action, listen no further than "Zodiac Black", which is really quite something. The list of collaborators on this album may have helped in this direction, with the likes of the Haxan Cloak, Leo Abrahams (a collaborator of Brian Eno), and David Wrench at the mixing controls (who has also worked with The xx and FKA Twigs).
"Systemagic" is a track that even if you don't like Goldfrapp, you will feel like you should once the track has ended. It pounds and throbs away insistently, with Alison's ear-worm lyrics finding ways to enter your brain through the cracks the drum beats leave in your skull. "Tigerman" is an unusual, 70-ish  sounding space-age track, as is "Faux Suede Drifter", which follows later. The future-retro sounds feel like natural accompaniments to scenes from movies like "Barbarella", or even "Flash Gordon". "Ocean", the closer is as good a Goldfrapp song as I can remember. It really brings everything together on the album, tied together in one big sonic super-bass bow. Once the track ends you feel the physical presence of silence, the track occupied so much space.
"Silver Eye" is mature, clever, and almost perfect in its sonic pallette. It has dark overtones, giving it a strangely sinister allure, yet at the heart of most tracks are fantastically infectious rhythms that keep your head bobbing along. "Silver Eye" is a very likeable album indeed, and one that you will probably be hearing a lot more of through the summer months and beyond.